Neptune, Aker BioMarine Sea-Deep in Patent Combat
Neptune, Aker BioMarine Sea-Deep in Patent Combat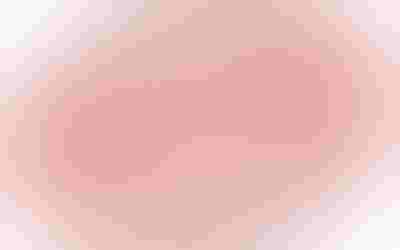 QUEBEC, CANADANeptune Technologies & Bioressources Inc. is fighting multiple battles with rivals over its intellectual property. 
The supplier of krill oil has waged war at the U.S. International Trade Commission (ITC), seeking to prohibit competitors from importing products that allegedly infringe on its patents.
The clash has escalated amid burgeoning demand for krill oil, a rich source of omega-3s found in shrimp-like creatures living in the ocean. The krill oil is packaged into dietary supplements such as the MegaRed brand, which is marketed to support the heart and sold by big retailers including Walgreens and Wal-Mart. 
ITC Launches Investigation
Earlier this month, the ITC agreed to investigate allegations that several Neptune competitors have engaged in unfair trade practices, encroaching on its patents. The case has been assigned to an administrative law judge (ALJ), David Shaw, and a trial is scheduled for Dec. 10-13.
The quasi-judicial federal agency has authority to ban products from coming into the United States. The supplements under investigation contain krill oil and other products with omega-3 fatty acids, ITC said.

Among the main issues to be decided are whether Neptune's patents are valid and if there was infringement. Experts will weigh in on those contentious issues at trial. Neptune initially griped about one patent, but later added a separate one to its complaint after receiving a new continuation patent in February.
After Shaw, the ITC's ALJ, rules, the agency's six commissioners will make their decision. A final resolution is expected in the summer of 2014 based on the ITC's target date for completing investigations. The losers could ask the U.S. Court of Appeals for the Federal Circuit in Washington, D.C. to review the case.
Defendants in the ITC case include Aker BioMarine AS, Aker BioMarine Antarctic USA, Inc., Aker BioMarine Antarctic AS, Enzymotec Limited, Enzymotec USA, Inc., Olympic Seafood AS, Olympic Biotec Ltd., Rimfrost USA, LLC, Bioriginal Food & Science Corp. and Avoca, Inc., a division of Pharmachem Laboratories, Inc.
"The ITC's decision to institute an investigation following our claims of alleged patent infringement by our competitors is significant, not only because it reflects tangible progress in line with our strategic action plan to protect our intellectual property," Neptune CEO Henri Harland said in a statement, "but also because it allows us to establish a clear and defined short term timeline to conclude matters."

"Short term timeline" is relative.
Reexamination Proceedings, Lawsuits Pending
One of the two patents at issue before the ITC is being reexamined by the United States Patent and Trademark Office (USPTO). That process can take several months or even years, according to a patent lawyer. In total, the USPTO an agency within the U.S. Department of Commerce is reexamining three patents that Neptune has been issued.
Revoking the patents or affirming their validity are among the agency's options, according to sources familiar with the process.

Final decisions can be appealed to USPTO's Board of Patent Appeals and the U.S. Court of Appeals for the Federal Circuit.

Early this year, Aker BioMarine asserted that USPTO through a reexamination had rejected a Neptune patent, which contained claims to a method of reducing cholesterol, platelet adhesion and plaque formation. The next step in the process included a round of comments from each party followed by a final office action.

Referring to the USPTO's "Action Closing Prosecution" (ACP), a high-level executive with Neptune reiterated that the ACP is not a final office action, declaring earlier this year, "The patent is not rejected."
Neptune also has brought patent infringement lawsuits against competitors in the federal district courts in Boston and Delaware, although the cases have barely budged. A lawsuit in Delaware was stayed pending ITC's decision on whether to initiate its investigation while a separate case there was put on hold pending the resolution of a patent reexamination by the USPTO. In both cases, Aker BioMarine Antarctic USA, Inc. and MegaRed's Schiff Nutrition International, Inc. are named as defendants.
Neptune Downplays European Ruling

The United States is not the only battlefield. Earlier this month, the European Patent Office's Board of Appeals affirmed a decision revoking one of Neptune's patents.
The ruling marked a victory for Aker BioMarine and Enzymotec, a biotech company that supplies krill oil.
"The decision of the board of appeals assures the krill oil community, again, that there is no scientific ground to substantiate Neptune's patents," Israel-based Enzymotec said in a statement.

Neptune downplayed the significance of the decision, saying it dealt with flavonoids in krill extracts. Subsequent patents have focused on omega-3 phospholipids, reflecting consumer demand, according to the company.

"In very simple terms, this ruling has absolutely no impact on our business, non whatoever," said Tina Sampalis, M.D., Ph.D., Neptune's chief global strategy officer, in a phone interview.

Neptune's competitor, Aker BioMarine, which is headquartered in Norway, contends the decision has far broader implications.
"The prosecution file in Europe shows that, the EPO Examiner did not even consider claims to compositions comprising the phospholipid in the absence of the flavonoid to be novel," stated Edvard Braekke, an attorney for Aker BioMarine, in an email to Insider. "What this means is that not only will the broader US claims have to deal with sufficiency (i.e. enablement and written description), but they are likely to fail on other arguably more fundamental grounds, i.e. lack of novelty because the claimed phospholipid compositions and extracts had been previously described in numerous publications."
Demand for Krill Oil Escalates
Patent law, as most average mortals might surmise, is a Byzantine area of jurisprudence, understood mostly by brilliant minds and the highly-educated with two and three letters behind their names. Easier to grasp is why Neptune and its rivals are fighting over intellectual property.
As a source of omega-3s and viable alternative to fish oils, krill oil has "experienced tremendous growth in the last three years," said Todd Norton, VP of business development with Aker BioMarine Antarctic US. "It has certainly made significant progress in the omega 3 space as far as consumer acceptance over the last three, four years, and it continues to grow."

For the year ending March 6, 2013, U.S. annual krill oil product sales grew roughly 44% to $105.8 million over the prior 12 months, according to SPINS, an information provider for the natural, organic and specialty products industry.

Norton acknowledged the pending litigation against Aker BioMarine is a "distraction" that has "created confusion in the marketplace".

"We would much rather spend our resources on growing the market and growing awareness than being involved in this type of activity," he said.
But at least for now, Neptune and Aker BioMarine show no signs of making the peace.  
Subscribe and receive the latest insights on the healthy food and beverage industry.
Join 47,000+ members. Yes, it's completely free.
You May Also Like
---