NBTY, NYAG Reach Agreement on DNA Testing in Herbal Supplements
NBTY, NYAG Reach Agreement on DNA Testing in Herbal Supplements
The settlement reflects an ongoing effort by Schneiderman to improve quality control measures in the U.S. herbal supplements industry.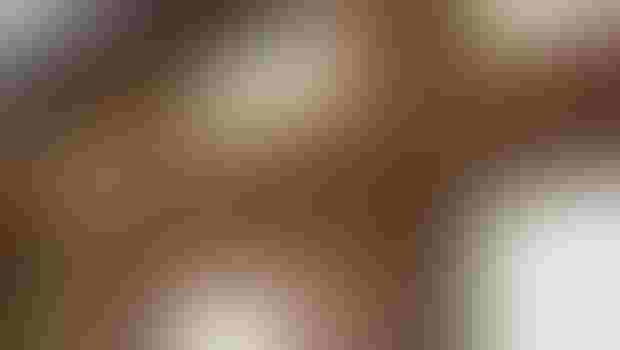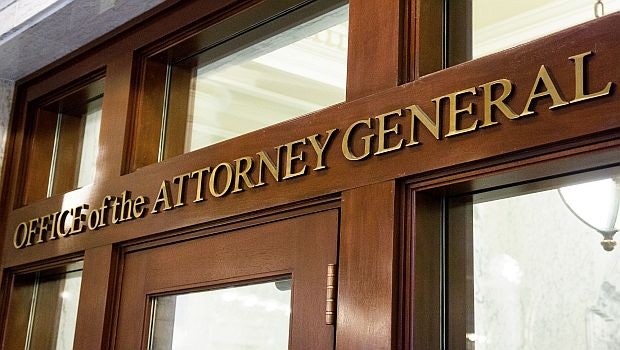 NBTY, Inc., a large manufacturer of dietary supplements, has agreed to implement a number of quality control measures that include the use of DNA barcoding to verify the identity of herbal ingredients, New York Attorney General Eric Schneiderman announced this week.
The settlement reflects an ongoing effort by Schneiderman to improve quality control measures in the U.S. herbal supplements industry. GNC and Nature's Way previously announced agreements with Schneiderman to incorporate DNA barcoding.
While dietary supplements are regulated by FDA and must be made in accordance with the agency's 9-year-old current Good Manufacturing Practices (cGMPs), Schneiderman—New York's top law enforcement official—has questioned whether federal requirements go far enough to ensure products actually contain the labeled herbal ingredients and are free from allergens and contaminants that could be harmful to human health.
Under the settlement announced Wednesday, NBTY has agreed to adopt DNA barcoding, support the establishment of GMP guidelines for botanical raw materials, and double the number of on-site audits of its herbal suppliers to ensure adequate identification and testing. Schneiderman's office also revealed in a press release NBTY will invest in herbal authenticity genetic research and education, develop educational materials to increase transparency for consumers, test for five major allergens (eggs, milk, wheat, soy and peanut), and upgrade its label to disclose "in easily understood terms all known major allergenic substances present in the manufacturing of herbal dietary supplements."
NBTY and other supplement manufacturers must test ingredients to verify their identity. However, FDA doesn't require DNA testing and grants companies flexibility in the methods to be used. In the press release, Schneiderman's office said "alternate methodologies," such as chemical tests, "can be faked." And "standing alone," the press release declared, his office remains concerned that such methodologies "fail to provide acceptable assurance of the authenticity of herbal supplements."
FDA, and several industry trade associations, had no immediate comment on the NBTY agreement.
NBTY is owned by The Carlyle Group, a private equity firm, and reported fiscal year 2015 net sales of US$3.2 billion. In addition to manufacturing supplements for other retailers including Walmart, its own brands include Nature's Bounty, Holland & Barrett and Sundown Naturals, among others.
Schneiderman acknowledged finding no evidence NBTY failed to meet FDA testing requirements. Similarly, Schneiderman previously found no proof GNC had deviated from FDA regulations.
"NYAG found no evidence that our company deviated or failed to comply with FDA requirements or industry standards," NBTY General Counsel Stratis Philippis observed in a statement. "While it is NBTY's position that DNA testing of herbal dietary supplements is an emerging science in developmental stages, NBTY and the NYAG have a shared commitment to promote the development of the most accurate, reliable standards and testing methods for the authenticity of herbal dietary supplements. We hope this will help create reliable DNA testing that could be an additional tool for authenticity testing of herbal raw materials for our entire industry going forward."
Schneiderman's agreements with NBTY and GNC are rooted in a 2015 investigation that stunned the industry and fueled criticism that dietary supplements are subject to lax federal oversight.
In reliance on DNA barcoding, Schneiderman's probe found a number of herbal supplements sold by four retailers failed to contain the labeled ingredients and were contaminated with undeclared substances. NBTY made supplements for two of the four retailers: Walmart and Walgreens.
Randy Hargrove, a Walmart spokesman, said the company is "pleased that the agreement between the attorney general and NBTY ends this matter and that our supplier will continue providing our customers with the high quality products they've come to expect when shopping with us."
Walgreens did not immediately respond to a request for comment.
The supplement industry, defense lawyers in class-action litigation, and others have questioned the accuracy of Schneiderman's tests. DNA may become lost or degraded during the processing of an herbal extract, according to botanical experts.
But criticism of Schneiderman's test methodology has been overshadowed by states' growing interests in policing supplements. Earlier this month, Oregon Attorney General Ellen Rosenblum filed an amended lawsuit against GNC over a number of controversial ingredients, including a substance known as DMAA (1,3-dimethylamylamine) that has been linked to deaths. The retailer, which was one of the companies investigated by Schneiderman in 2015, has declined to comment on the pending litigation.
Editor's Note: Looking to understand the breadth of AG's authority and what may be coming next? Join us for the State Attorneys General: Communication & Mitigation Strategies workshop on Wednesday, Oct. 5, at SupplySide West 2016.
Subscribe and receive the latest insights on the healthy food and beverage industry.
Join 47,000+ members. Yes, it's completely free.
You May Also Like
---