Monster Energy Still Awaiting Judges Ruling on Subpoena in NY AG Probe
Monster Energy Still Awaiting Judges Ruling on Subpoena in NY AG Probe
In awaiting the decision from the New York Supreme Court, Monster and the office of New York Attorney General Eric Schneiderman have clashed over the significance of a court decision on the other side of the country.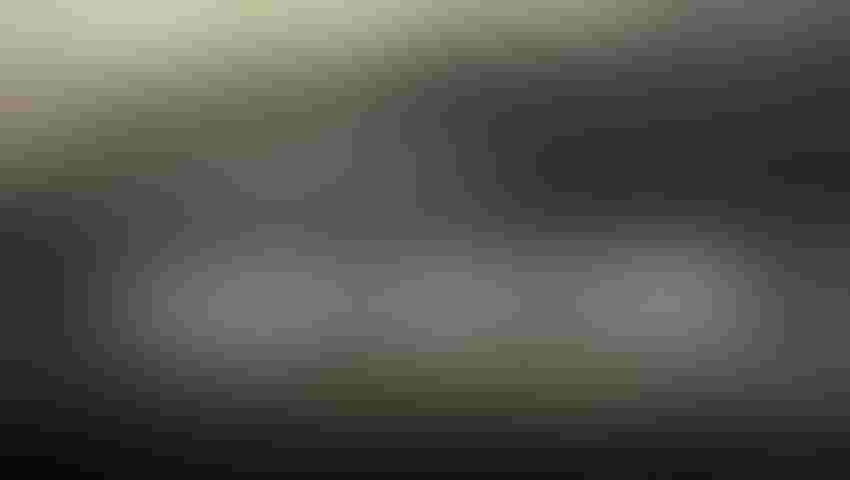 Editor's Note: For more details on the legal woes facing the energy drink sector, check out the HEALTHY Insider Podcast with Sandy Almendarez, INSIDER's editor-in-chief, and Steven Shapiro, Of Counsel to the law firm Rivkin Radler LLP.
In early September 2014, energy drink maker Monster Beverage Corp. requested that a New York judge quash a subpoena issued by the office of Eric Schneiderman, the state attorney general.
Justice Debra James of the New York Supreme Court still has not ruled on Monster's request, creating uncertainty around Schneiderman's probe into whether the company has deceptively marketed its energy drinks.
For more than a year, following oral arguments in March 2015 on Monster's petition to quash the subpoena, neither the court nor the parties made any filings in the case. Finally last month, in response to a development on the opposite side of the country, Schneiderman's office advised the judge that a federal appeals court in California had upheld the dismissal of a lawsuit that Monster filed in 2013 against San Francisco City Attorney Dennis Herrera.
But in recent letters submitted to the New York Supreme Court, Monster and Schneiderman's office clashed over the meaning or significance of the decision filed on May 17 by the U.S. Court of Appeals for the Ninth Circuit. Jane M. Azia, Schneiderman's consumer frauds bureau chief, indicated that the ruling undermined Monster's arguments concerning her office's authority to probe the company.
"In the matter pending before Your Honor concerning an investigatory subpoena issued by the New York Attorney General, Monster argues that only the federal Food and Drug Administration may investigate whether a product is unsafe or misbranded under federal law," Azia wrote in a June 3 letter to James, the New York Supreme Court judge.
She pointed out that Monster made a similar argument in its lawsuit to prevent San Francisco's Herrera from enforcing state consumer protection laws. "[The] People of California have a strong interest in ensuring that a company providing consumer products is doing so in a manner consistent with the state's unfair business practice laws," Azia quoted the Ninth Circuit.
The energy drink maker weighed in on the court ruling three days later. In a letter to James, Monster contested arguments that the Ninth Circuit's decision weakened the company's position.
Monster's outside counsel, Martin L. Perschetz, said his adversary's letter omitted language from the same paragraph that she quoted in which "the Ninth Circuit proceeds to recognize that a state court can and should determine whether … the FDA's primary jurisdiction precludes a state law enforcement agency from attempting to regulate issues of food safety. That is precisely what MBC asks this Court to preclude here."
"Nothing in the Ninth Circuit case cited by Ms. Azia stands for the proposition that the FDA does not have primary jurisdiction over food safety matters," Monster's lawyer concluded, "or that a state court, or a state attorney general, should somehow override that primary jurisdiction."
Tammy Taylor, a spokeswoman for Monster, confirmed Tuesday that the company has not received a ruling on its petition. Monster, whose 2015 sales totaled US$2.7 billion, had no further comment. Doug Cohen, a spokesman for the New York attorney general, declined to comment.
NY AG Probes Alleged Deceptive Marketing
Monster's entanglements with Schneiderman's office date back at least four years. In 2012, the attorney general issued a subpoena duces tecum to Monster, seeking documents regarding the company's ingredients and its advertising, marketing and promotions, according to the company's petition.
Even though Monster said it "produced hundreds of thousands of pages of documents in response to the 2012 subpoena and incurred millions of dollars of costs and expenses," the company was served with a new subpoena on Aug. 6, 2014. That subpoena, which is the one Monster is seeking to quash, sought additional documents and the testimony of an employee who has overseen the activities of college students who promote Monster on their campuses in the southern United States.
When asked by Monster's counsel for the grounds for the subpoena and investigation, the company was advised that Schneiderman had "reason to believe" the company "is engaged in deceptive and illegal marketing of Monster," the petition noted. According to the attorney general, such activity included, for example, misbranding Monster as a dietary supplement, promoting the consumption of the energy drink with alcohol, and marketing the product as safe when it is associated with serious health risks, especially affecting children and young adults.
The Corona, California-based energy drink maker argued there is no basis to issue the subpoena. For instance, Monster declared in the petition, "No federal or New York state law or regulation makes it illegal to sell Monster, or market it to any age group. Nor is there anything illegal about promoting the sale of Monster as a mixer with alcohol." What's more, Monster asserted New York state and federal agencies regulating food safety have not determined its product is adulterated or misbranded, or not GRAS (generally recognized as safe).
In June 2013, FDA sent letters to eight companies, including Monster, requesting documentation for their determinations that their products met applicable standards for GRAS status, according to an FDA spokesperson. In a 24-page letter to FDA concerning its determination that caffeine is GRAS for use in its energy drinks, Monster provided details to the agency to back up its conclusions.
"In sum, a thorough analysis of all relevant scientific and medical literature and relevant data in the public domain, favorable and unfavorable, was undertaken by both Monster and independent experts," Monster's outside counsel, Miriam J. Guggenheim, wrote in the July 29, 2013 letter to FDA. "The foregoing discussion reveals that Monster has established that caffeine in its energy drinks is safe to a reasonable certainty of no harm, and experts of appropriate qualifications and training would likely agree with this conclusion."
FDA acknowledged receipt of Monster's letter, but didn't make a substantive response to it, an agency spokesperson confirmed Wednesday.
Subscribe and receive the latest insights on the healthy food and beverage industry.
Join 47,000+ members. Yes, it's completely free.
You May Also Like
---