Maxam Nutraceutics: Lawyer Wants to Stay Onboard in Civil Forfeiture Cases
Maxam Nutraceutics: Lawyer Wants to Stay Onboard in Civil Forfeiture Cases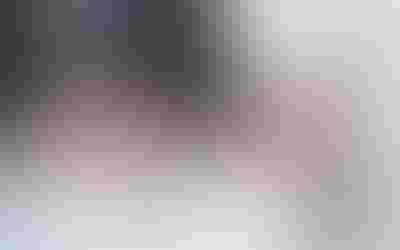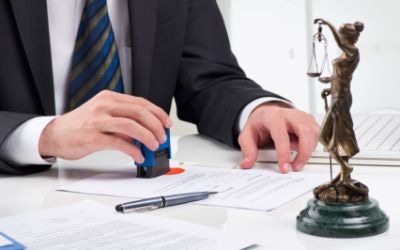 BOSTON and PORTLAND, ORJohn Markham, a lawyer and former federal prosecutor who has taught law at Harvard, represents two men on opposite sides of the coast whom face similar predicaments.

Close friends with ties to the nutritional supplement business, James Cole of Hood River, OR, and Daniel George of Rockport, MA, are being investigated by the federal government and face potential grand jury indictments. 

Lawyers with the U.S. Department of Justice want Markham to withdraw from representing the two men. But Cole, who has struggled to keep afloat his supplement business Maxam Nutraceutics following a government raid on his home, and George, who is said to supply supplement materials to his friend's companies, have consented in writing to the potential conflicts of interest after being advised by independent counsel, court documents show.

Cole and George want Markham's law firm (Markham & Read) to continue to represent them, although a federal judge could order the Boston-based firm to withdraw from representing both men.

Cole retained Markham in two civil forfeiture proceedings after federal agents seized roughly $383,000 in Maxam products, $520,000 in gold from a safe in his home, and about $144,000 in cash from various bank accounts. The government alleges the property can be traced to mail and wire fraud. It was George who recommended Cole hire Markham, according to court papers.

A federal judge granted the Justice Department's request to put the cases on hold until April 1, 2013, pending the resolution of a criminal investigation. Two months ago, prosecutors made Cole an offer to resolve the civil forfeiture cases and criminal investigations, which involve tax issues and the FDA, according to a letter the U.S. Attorney's Office in Portland sent to Markham.

Cole rejected the offer. Now prosecutors want to sweeten the pot under an agreement that would require him to cooperate in an investigation against his pal George, "a self-taught chemist who operated a nutritional supplement business out of his home in Rockport" and was convicted years ago on four counts of tax evasion, according to court documents. In 2006, the U.S. Court of Appeals for the First Circuit affirmed his conviction. Markham represented George in the appeal. Cole wrote a letter to the trial court during the sentencing proceedings on behalf of his friend, who was sentenced to 30 months in prison and also has been known as "Dan West", according to court documents.

"Given your past and current representation of George, the government does not believe that it can make this offer to Cole or even initiate those settlement discussions so long as you represent them," prosecutors with the U.S. Attorney's Office in Portland wrote to Markham in a letter dated Feb. 6. "The government therefore believes that Cole's interests are currently being adversely impacted by your continued representation of them."

In the letter, prosecutors revealed the statute of limitations on at least one of the potential criminal tax charges is set to expire later this month, and they want Cole to waive the time limit for six months as part of their deal. Markham, the government contends in the letter, is not "in a position to provide advice on this important matter."

In a recent motion filed with the U.S. District Court in Portland, Markham declared his withdrawal from the civil forfeiture cases would create a substantial hardship on his client.

"Replacing Markham & Read and starting all over now would be a real hardship, a major expense that would be difficult to bear in any case, but all the more so because of the seizures of Claimants' assets coupled with their inability to either get this case to trial or to obtain return of some of the money to use in operating their businesses," wrote Markham. "A request for a forced withdrawal also comes quite late in this proceeding given all that has been done already to prepare for trial and given the Claimants' steadfast and repeated wish, and indeed financial need, to get this case to trial."
Cole's nightmare began on April 7, 2011, when federal agents searched his home and businesses. In two civil lawsuits alleging mail and wire fraud, the Justice Department contends it is entitled to the property that was seized. Last year, Cole told Natural Products Insider FDA has crippled his business by notifying customers he is under investigation, and he has struggled to keep his companies afloat after exhausting his finances.  
"Finances are so dire that Cole recently had to sell (a fire sale given his need for cash) his beloved gym," Markham recently wrote in court papers, "a long-time center of public activity in Hood River."
George hasn't exactly been living the good life either. Two months ago, federal agents showed up at his residence in Rockport with a search warrant. Grand jury subpoenas also were served on a dozen individuals who were attending a health and wellness retreat affiliated with Biogenesis, Inc., a tax-exempt, non-profit organization with which George works, according to his affidavit on file with the federal district court in Oregon.
"Some of these individuals related to me the questions asked by the agents, which included questions about their relationships and interactions with me, their use of my supplements, information I tell them when we meet together, and their financial dealings with me and Biogenesis Foundation, Inc.," George wrote. "Therefore, as of January 26, 2013, I am well aware that I am under federal investigation as a result of what the government believes to be the allegedly unlawful manner in which I and others distribute my nutritional supplements, what we supposedly say about the supplements and, in addition, about my finances and other activities."
George said he also is aware that a grand jury in Oregon is investigating Cole in connection with "alleged tax violations and fraud" that involve his supplement business and TurboSonic, an exercise machine company.
Details surrounding the criminal investigation into Cole are hazy. Prosecutors have filed documents with the court that are under seal. But in the Feb. 6 letter to Markham, they revealed the charges that will soon be barred under the statute of limitations relate in part "to the cash skimming that the government believes occurred for the years 2005 through 2009."
U.S. District Judge Michael Simon has been asked by Markham to resolve the attorney conflict issue and lift the stay on the civil forfeiture proceedings. Prosecutors haven't yet responded to the request.
Prosecutors intend to depose Cole and George in the civil actions. It's possible the friends could say something that is harmful to the other person, raising a potential conflict of interest for Markham. But Cole and George plan to retain independent counsel should the government seek their depositions, according to court papers.
Still, Markham could face an ethical obligation to withdraw from representation of the men if they are indicted. Certain conflicts of interests cannot be waived by clients, and a federal court could hold a hearing to make that determination.  Finally, the U.S. Attorney's Office in Boston contends Markham must withdraw from representation now because George and a former employee of Cole's have given different statements as to the nature of the business relationship between the long-time friends.
Subscribe and receive the latest insights on the healthy food and beverage industry.
Join 47,000+ members. Yes, it's completely free.
You May Also Like
---