Lawyer: DEA Marijuana Extract Rule has Scared Consumers, Discouraged Investment
Lawyer: DEA Marijuana Extract Rule has Scared Consumers, Discouraged Investment
A marijuana extract rule adopted last year by the DEA also has created problems at the U.S. border, attorney Bob Hoban said.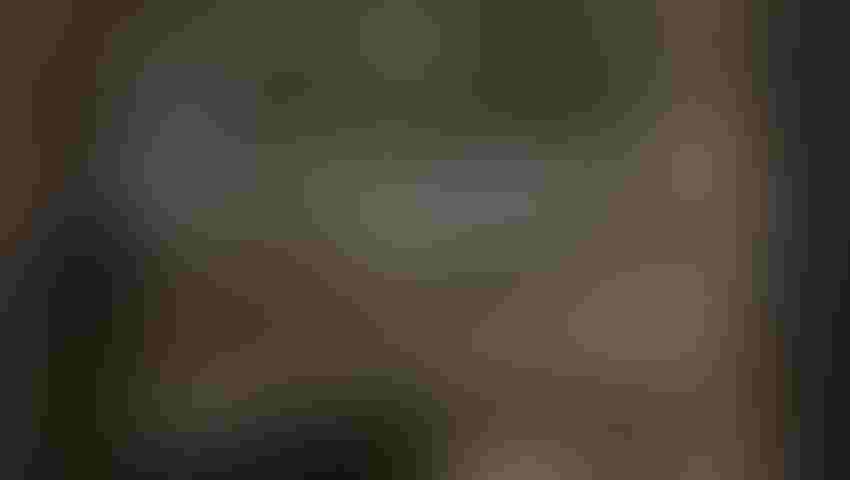 Editorial credit for marijuana dispensary image: Jonathan Weiss / Shutterstock.com
A marijuana extract rule adopted last year by the Drug Enforcement Administration (DEA) has produced adverse consequences for companies selling cannabidiol (CBD), said a lawyer who has sued the government agency.
DEA's rule has discouraged investment, resulted in several companies exiting the business, and scared consumers, noted Bob Hoban, a lawyer who specializes in cannabis law.
"It's scared them [consumers] away from buying it because they think they might be buying an illegal substance, [and] that ... the police are going to be at the door when it might arrive by mail, or if they buy it at the store," Hoban said in a podcast interview that will go live July 27 on Natural Products INSIDER.
Hoban, managing director of Hoban Law Group in Denver, said the marijuana extract rule also has created problems at the U.S. border.
"South America desperately wants kilos upon kilos of extract that contains cannabinoids—nothing with THC—for their nationalized healthcare systems," the lawyer said. "Yet we're having trouble at the border getting these products into those governments' hands, [and] into those doctors' hands, to treat people around the world."
Hoban said he has met with members of Congress who "start with the premise that somehow this is a controlled substance.
"They've drank the Kool-Aid," he told INSIDER. "They believe the rhetoric that the DEA is putting out there that these substances are scheduled substances."
Hoban said it's important to educate members of Congress that cannabinoids are not illegal substances, particularly if they derive from exempted parts of the cannabis plant or legal hemp under the 2014 Farm Bill.
In a complaint filed by Hoban's law firm, the Hemp Industries Association (HIA) and other petitioners have sued DEA in the U.S. Court of Appeals for the Ninth Circuit. The petitioners want to strike DEA's definition of marijuana extract or amend it to reflect the law, Hoban said.
In a Federal Register notice establishing the drug code, DEA defined a marijuana extract as "an extract containing one or more cannabinoids that has been derived from any plant of the genus cannabis, other than the separated resin (whether crude or purified) obtained from the plant."
"When the DEA says that marijuana extract is an illegal substance, and they say that anything that comes out of cannabis is an illegal substance, they're wrong because cannabis was never outlawed," Hoban asserted. "Marijuana was outlawed, and it's not the entire plant."
HIA's lawyers have been in talks with the U.S. Justice Department to resolve the lawsuit, but they haven't come to an agreement.
"We are philosophically aligned on the legal tenets, but we can't figure out a way to get it done because … it's the government, and the government has to do things through public processes," Hoban said. "And to figure out what public process, or due process, would apply to creating a resolution to this has been the sticking point."
The controversy began in December when DEA issued a final rule establishing a new code number for marijuana extract. DEA previously created separate code numbers for marijuana and for tetrahydrocannabinols (THCs), but not for marijuana extract.
The agency said the new rule would help it to record accurate data for reporting to international bodies as mandated by multilateral agreements involving the United States.
In a court filing, DEA argued its adversaries lacked the right or "standing" to file the lawsuit because, for instance, the marijuana extract rule neither restricts the hemp industry's activities nor imposes new penalties for any conduct.
"As the rule and DEA's subsequent guidance make clear, the new identification number does not apply to any substance that the CSA [Controlled Substances Act] did not previously control as 'marijuana,'" Justice Department lawyers wrote in their brief filed with the Ninth Circuit. "It simply requires that persons handling a subset of the materials defined as 'marijuana' write a different identification number on their administrative paperwork."
While Hoban noted DEA's drug codes are used by universities, hospitals and others with DEA registrations for tracking purposes, he said his firm intended to submit to the court several examples in which the marijuana extract code has been applied in ways that are inconsistent with the CSA. He cited, for example, seizures of hemp-based products.
The Justice Department has argued petitioners waived any claims because they didn't participate in DEA's rulemaking proceeding. In 2011, DEA signaled its intent to create a code number for marijuana extract in a notice of proposed rulemaking, but the agency only received six comments on its proposed rule—and none of them addressed issues raised by the petitioners in their lawsuit, government lawyers noted.
Hoban said he anticipated the waiver argument, "and there are ways we're dealing with that."
The petitioners have until July 28 to file a reply brief with the Ninth Circuit. No oral arguments have been scheduled yet in the appeal.
Subscribe and receive the latest insights on the health and nutrition industry.
Join 37,000+ members. Yes, it's completely free.
You May Also Like
---