Justice Department: Reject Hi-Techs Motion in DMAA Lawsuit
Justice Department: Reject Hi-Techs Motion in DMAA Lawsuit
The government argued Hi-Tech had its chance to show DMAA could be extracted in usable quantities from geranium plants, but hasn't done so "because it cannot."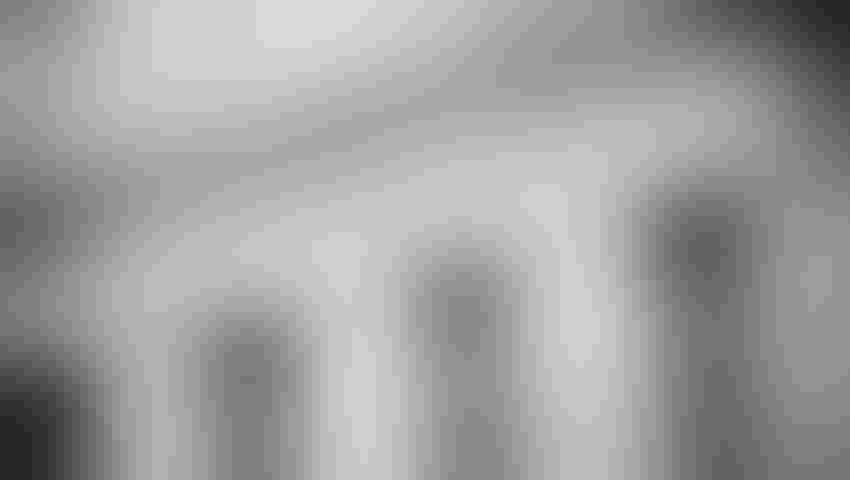 A federal judge in Atlanta should deny a request by Hi-Tech Pharmaceuticals Inc. and its president to vacate an order that the manufacturer's supplements containing DMAA (1, 3-dimethylamylamine) are adulterated, the U.S. Justice Department argued this week in court papers.
"Hi-Tech's allegations," government lawyers wrote in a memorandum, "fall far short of justifying the extraordinary relief of vacating this court's final judgment."
DMAA has long been a controversial ingredient in the dietary supplement market, and FDA as far back as 2012 warned companies to remove DMAA from their products. Hi-Tech, however, has challenged FDA's position in a years-long court case that could continue into 2018.
In an April 3 summary judgment order, U.S. District Judge Willis B. Hunt, Jr., ruled in favor of FDA and against Hi-Tech and its president Jared Wheat. DMAA, the judge held, is not a dietary ingredient, and Hi-Tech's DMAA-containing products are adulterated and subject to seizure.
Wheat has vowed to file an appeal with the U.S. Court of Appeals for the Eleventh Circuit if the judge declines to vacate his judgment. Under procedural rules, Hi-Tech and Wheat are expected to file a reply to the government's May 1 memorandum before Hunt rules on the company's motion for reconsideration.
According to the Justice Department, Hi-Tech objected to the court's interpretation of the definition of the term botanical and what comprises a "constituent" of a botanical under the 1994 Dietary Supplement Health and Education Act (DSHEA), However, the government argued the "court applied the canons of statutory construction to give the statutory terms their ordinary meaning."
"In this case, the court relied on dictionaries, including the Oxford English Dictionary and Dictionary.com, for the meaning of the term 'botanical,' and by extension, what comprises a 'constituent' of a botanical," the memo declared.
The judge "also appropriately considered whether the application of the plain meaning of the terms would lead to an absurd result within the fabric of the entire statutory scheme," government lawyers wrote.
In using the term "botanical" in DSHEA, Hunt observed, "Congress intended that there must be at least some history of the substance in question having been extracted in usable quantities from a plant or a plant-like organism."
DMAA, the judge determined, didn't meet the requirement above. He observed DMAA is only present, at best, in "miniscule amounts" and has never been extracted from geranium plants for a commercial purpose.
As the government's memo pointed out, Hunt reasoned, "[It] is inconceivable that in passing the DSHEA Congress intended for supplement manufacturers to take a chemical that heretofore had only been manufactured in a laboratory and to scour the globe in search of minuscule amounts of that chemical in obscure plants so that they could declare the substance a dietary ingredient under the statute."
In their motion for reconsideration, Hi-Tech and Wheat said Hunt improperly decided the following factual issue based on an incomplete record: "whether DMAA can be extracted from geraniums in 'usable quantities.'"
Hi-Tech and Wheat cited one of their experts, who noted patent applications had been "filed to commercially extract DMAA from geraniums." The patent applications reportedly described an extraction method that would achieve a DMAA concentration of 1 to 3 percent.
The patent applications and expert testimony created a disputed factual issue "regarding the ability to extract DMAA from geraniums in 'usable quantities,'" noted Hi-Tech and Wheat.
Courts cannot rule in favor of a party on summary judgment unless there are no genuine disputes regarding a material fact. But Hi-Tech's argument, the Justice Department asserted, represents an attempt to put new evidence into the record. The patent applications referenced by Hi-Tech, government lawyers said, were never part of the record and only discussed by the company's expert.
"Surely, if DMAA could, in fact, be commercially produced from geraniums, Hi-Tech would have touted that loudly," government lawyers wrote in their memo. "It has not because it cannot. The patent applications to which Hi-Tech only now cites have no evidentiary value and provide no basis for a reasonable jury to find for Hi-Tech."
Finally, the government responded to Hi-Tech's argument that it should have been permitted to offer additional evidence on the issue of being able to extract DMAA from geraniums in a usable quantity.
"One would expect that Hi-Tech would look for evidence of the commercial extraction of DMAA from geraniums in usable quantities, and, if it had any such evidence, it would have been front-and-center in its case," the Justice Department lawyers proclaimed. "To think otherwise is to suspend common sense. Hi-Tech had more than ample time to gather evidence of commercial extraction, should it exist."
Subscribe and receive the latest insights on the healthy food and beverage industry.
Join 47,000+ members. Yes, it's completely free.
You May Also Like
---