Judge Sacks $200 Million Lawsuit Related to BMPEA Supplements  
Judge Sacks $200 Million Lawsuit Related to BMPEA Supplements  
But the Georgia-based manufacturer of dietary supplements plans to refile the lawsuit in Massachusetts, where one of the defendants resides.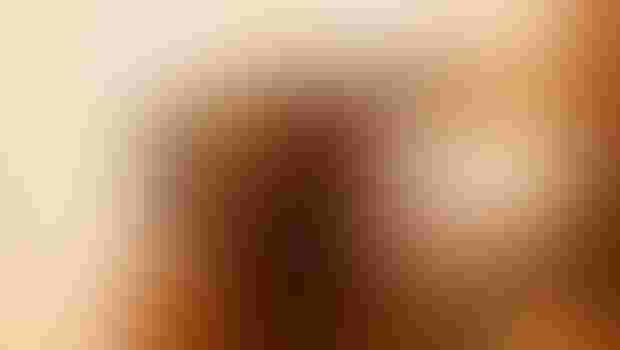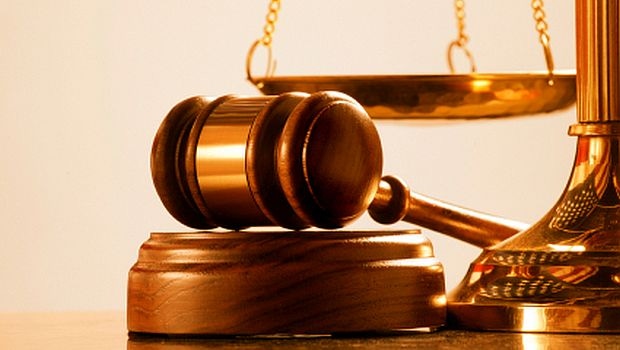 Eleven months ago, dietary supplement maker Hi-Tech Pharmaceuticals Inc. announced it was seeking US$200 million in a lawsuit against researchers who urged FDA to take enforcement action against marketers of Acacia rigidula products containing an "amphetamine isomer" known as BMPEA.
Researchers targeted in the lawsuit, including Harvard Medical School's Pieter Cohen, M.D., examined 21 brands of Acacia rigidula, a shrub native to Texas, and found more than half of the products contained BMPEA, which is also known as β-methylphenylethylamine.
The paper, published April 7, 2015, in the journal Drug Testing and Analysis, caused members of Congress to pressure FDA to take enforcement action. In capitulating to lawmakers, FDA demanded marketers of dietary supplements cease distribution of products containing BMPEA.
The published research produced the intended result—FDA enforcement action—but it also resulted in unintended consequences: Hi-Tech's $200 million lawsuit, alleging libel, slander and causes of action under Georgia's Uniform Deceptive Trade Practices Act. In announcing it was seeking $50 million in compensatory damages and $150 million in punitive damages, Hi-Tech alleged the researchers slandered the company in the paper and in statements to the media, harming its business and reputation.
But on Wednesday, U.S. District Judge Steve C. Jones in Atlanta dismissed the lawsuit against Cohen after he found the court had no "personal jurisdiction" over him. And in closing the case, Jones noted the other defendants hadn't been served with the complaint and the deadline to do so had passed.
Cohen is an assistant professor of medicine at Harvard Medical School and general internist at Cambridge Health Alliance in Somerville, Massachusetts. Jones found the physician didn't have any connections in Georgia and hadn't engaged in any conduct there that would subject him to Georgia's so-called long-arm statute.
"Here, the uncontroverted evidence in the record is that the testing done for the article was conducted in California, and the research and writing of the article took place in Massachusetts," Jones wrote in his 18-page order dismissing the case. "Thus, any tort of disparagement would have potentially occurred in either of those locations and not in Georgia."
Commenting later on whether jurisdiction over Cohen would satisfy the due process clause of the 14th Amendment, the judge observed, "Nothing in Plaintiff's allegations would show that Defendant Cohen wrote the article or made any additional statements with the purpose of directing them at Hi-Tech, the Georgia Plaintiff. The alleged offending article relates only to β-methylphenylethylamine ('BMPEA') and whether it is a substance that occurs naturally in Acacia rigidula."
Cohen had no comment on the ruling. Jared Wheat, president of Hi-Tech, said the company disagreed with the court's ruling and would refile the lawsuit in Massachusetts next week.
Cohen, who specializes in internal medicine and primary care at Cambridge Health Alliance, has researched a number of dietary supplements he found contain potentially dangerous and unnatural substances. His research is widely cited, and leaders in the dietary supplement industry consider him an influential critic.
In the paper published in Drug Testing and Analysis, Cohen and his colleagues from Haverford College's Department of Chemistry and the University of California's Department of Laboratory Medicine noted BMPEA was synthesized in the 1930s to potentially replace amphetamine. However, BMPEA was never studied in humans for efficacy or safety or introduced as a pharmaceutical drug, the researchers said.
"BMPEA has not been tested in humans," Hi-Tech's lawsuit quoted Cohen as saying, "but led to increased blood pressure in cats and dogs. These are things that are signals that in humans will later turn into heart attacks, strokes and maybe even sudden death."
Cohen's statements "conveyed to the average listener or reader, and the FDA, the overall net impression that Hi-Tech illegally manufactures and sells products with a synthetic amphetamine isomer known as β-methylphenylethylamine ... while falsely labeling the ingredient as Acacia rigidula," Hi-Tech's complaint alleged.
Wheat said the company has sold Acacia rigidula weight loss products since 2003. According to Norcross, Georgia-based Hi-Tech, the shrub that grows naturally from Texas into Mexico contains 40 different compounds promoting energy and weight loss, including BMPEA, Jones noted.
But FDA sided with the researchers' position that the substance shouldn't be marketed in a dietary supplement. The agency's own researchers found BMPEA in Acacia rigidula supplements more than one year before Cohen's paper was published.
"Although your product labeling asserts that BMPEA is an extract of the botanical Acacia rigidula, we are aware of no evidence to support an assertion that BMPEA is, in fact, a constituent of this botanical," FDA declared in an April 22, 2015 letter to Hi-Tech.
BMPEA doesn't qualify as a dietary ingredient, and declaring the substance as a dietary ingredient renders products that are marketed as dietary supplements misbranded, according to the letter.
Marianna Naum, an FDA spokeswoman, confirmed Friday the agency hasn't changed its position regarding BMPEA.  
Subscribe and receive the latest insights on the healthy food and beverage industry.
Join 47,000+ members. Yes, it's completely free.
You May Also Like
---