Judge rules against marketers pitching supplements as gastric bypass surgery alternative
Judge rules against marketers pitching supplements as gastric bypass surgery alternative
FTC officials asserted Roca Labs' weight loss claims were false or misleading and did not have adequate support for their claims when they were made. A federal judge agreed, granting summary judgment to the government.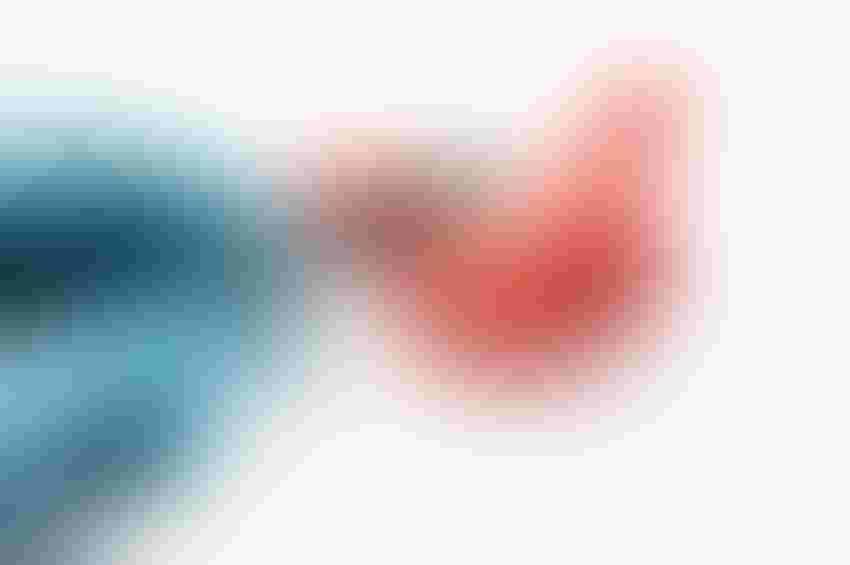 A federal court in Tampa, Florida has sided with regulators in a case alleging unfair or deceptive acts or practices by Roca Labs Inc., a marketer of weight loss supplements that pitched its weight loss products as a cost-effective and safe alternative to gastric bypass surgery and generated at least US$20 million in sales since 2010.
Roca Labs described its formula as "a medical innovation that creates a natural gastric bypass effect in the stomach." FTC officials asserted the weight loss claims were false or misleading and did not have adequate support for their claims when they were made.
U.S. District Judge Mary S. Scriven agreed, granting summary judgment to the government on all counts of its amended complaint, including allegations that Roca Labs' enforcement of "gag clauses" to stop consumers from posting negative reviews was unfair and likely to cause significant harm.
"At this time, we are reviewing the court's findings in the summary judgment order, and evaluating all potential grounds for an appeal," Andrew Hill, general counsel for the defendants, said in an emailed statement. "In the meantime, we look forward to working with the FTC to ensure compliance with the court's order, while still serving the tens of thousands of users that depend on the GBA [Gastric Bypass ALTERNATIVE®] in their quest to reach a healthy weight.
Since at least 2012, Roca Labs incorporated a "non-disparagement," or so-called gag clause, in its terms and conditions intended to prevent consumers from writing disparaging remarks about its products. Some consumers who posted negative information were threatened with legal action, including one woman accused of "criminal extortion;" she was advised by defendants' counsel that Roca Labs would contact law enforcement if she did not immediately remove a posting.
"The record demonstrates that some consumers paid hundreds of dollars for the Roca Labs products and unsuccessfully sought refunds because of defendants' practice of issuing threats under the guise of enforcing the gag clause," Scriven wrote in her Sept. 14, 2018 summary judgment order.
Roca Labs advertised that its basic package of products cost $480 with "valid health insurance," though the judge said there was nothing in the record to suggest the defendants ever billed insurance companies. The cost without insurance: $640.
But Scriven said the terms and conditions stated a customer would pay the full price of the product—$1,580.00, which was "discounted" in exchange for a customer's agreement to the non-disparagement clause and other provisions—for violating the gag clause.
"In the September 2012 version, the terms and conditions stated that customers would have to compensate defendants $100,000 for talking 'badly about the formula,'" Scriven wrote.
Although Roca Labs' websites featured testimonials and third-party reviews as promotional material, the judge noted the defendants failed to make certain disclosures.
"Defendants solicited the testimonials, called 'Success Videos,' by offering to pay customers who purchased the Roca Labs products up to $1,000.00 upon meeting certain conditions, such as achieving a certain interim weight loss goal, providing an inspirational and convincing success story, and demonstrating that the weight loss is evident in 'before and after' images," Scriven stated. "Defendants did not disclose that the people in the videos were paid or received offers of pay for their testimonials. Defendants also did not disclose that they, or someone working on their behalf, posted testimonials or other information about Roca Labs products on third-party blogs or websites."
The defendants also misrepresented that a website, Gastricbypass.me, was an objective resource, the judge noted. Don Juravin, an officer of Roca Labs, testified he created the website to "educate and scare people" regarding gastric bypass surgery, Scriven wrote, adding Juravin did not disclose Roca Labs controlled Gastricbypass.me.
The website is currently under "maintenance" and states, in part: "Gastricbypass.me is not an independent, objective resource for research and information related to bariatric surgery and alternatives to bariatric surgery for weight loss, and is about Roca Labs' products."
Roca Labs' website features before and after pictures of "ordinary users" who "lost 70 to 215 lbs." The "results vary," the site cautions, "and are NOT typical."
In her summary judgment order, Scriven also held defendants misrepresented they would keep customers health information confidential. "Despite a confidentiality promise, defendants published customers' sensitive details and disclosed their personal information to payment processors," the judge stated.
Scriven also ruled the corporate defendants operated as a common enterprise, and Juravin is liable for the deceptive acts and practices, according to an FTC news release.
The government has 21 days to supplement its evidence regarding the money defendants should be ordered to pay to defrauded customers.
The case began in 2015, when FTC alleged the defendants violated sections 5 and 12 of the Federal Trade Commission Act.
"The defendants respect the FTC, and fully support its mission of protecting consumers," Hill said. "In this case, however, we respectfully believe that both the FTC, as well as the court, got this particular case wrong."
The GBA, he added, "has saved thousands of lives," and its website "features a community of 90,000 users, sharing their amazing results that are better than bariatric surgery, and their complete satisfaction with this non-surgical weight loss alternative."
Hill asserted FTC sought to apply a substantiation standard to GBA that meets or exceeds what FDA would require for a new pharmaceutical drug even though GBA is not a drug.
"At the same time, however, the FTC argued that testimony from a host of GBA users that have lost substantial weight using the GBA is, somehow, 'unreliable,''' Hill said. "Dr. Marcus Free, the medical director for the GBA, continues to believe that the GBA is better, cheaper and safer than bariatric surgery."
In her summary judgment order, though, the judge stated defendants have not shown that Free—a board-certified surgeon—"is a pertinent professional or expert in the field of obesity treatment and weight loss." His opinion, the judge added, "cannot be used as a basis for competent and reliable scientific evidence."
The FTC retained an expert, Steven Heymsfield, a medical doctor at the Pennington Biomedical Research Center at Louisiana State University and an expert in obesity treatment and weight loss. He opined that defendants failed to produce competent and reliable scientific evidence for their claims.
Heymsfield asserted the defendants would need to conduct a double-blind and placebo-controlled trial with at least 80 participants that lasted at least three months.
"He stated that a clinical trial should test the substance, not the individual ingredients, for which the claims are made because it is well established in the scientific community that the efficacy of individual ingredients is insufficient to establish the efficacy of those ingredients combined," the judge wrote.
Relying on a 2015 court decision involving whether Bayer Corp. violated a consent decree entered with FTC, the defendants asserted they didn't need to produce a randomized controlled trial (RCT).
But the judge described the Bayer decision as "inapposite both procedurally and factually."
"Here, the moving party is not challenging a consent decree such that it carries a legal burden to establish a violation by clear and convincing evidence," Scriven wrote in her summary judgment order. "Moreover, the FTC is not precluded from requiring RCTs or challenging claims for lack of an RCT, and the absence of the RCT is just one piece of evidence demonstrating the lack of competent and reliable evidence of the truth of the claims or their reasonableness. Defendants failed to produce any competent and reliable scientific evidence to substantiate their claims."
Subscribe and receive the latest insights on the healthy food and beverage industry.
Join 47,000+ members. Yes, it's completely free.
You May Also Like
---