Judge Rules Against Hi-Tech, DMAA in FDA Litigation
Judge Rules Against Hi-Tech, DMAA in FDA Litigation
The U.S. government has prevailed in a years-long lawsuit against Hi-Tech Pharmaceuticals, even though a judge determined FDA failed to meet its burden of proof that DMAA is not in the geranium plant.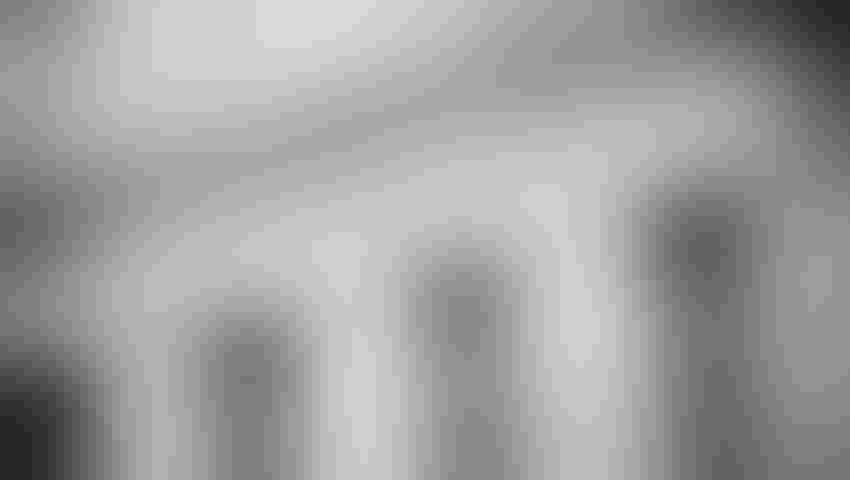 Despite rejecting a number of FDA's arguments in a lawsuit, a federal judge in Atlanta on Monday concluded on his own that DMAA (1, 3-dimethylamylamine) is not a dietary ingredient.
FDA has prevailed—at least for the time being—in a years-long fight to remove the controversial ingredient from the dietary supplement market.
The decision, however, is unlikely to resolve a debate between regulators and industry over the legality of substances that can be found in plants but are made synthetically for use in products like sports supplements.
Federal Judge Willis B. Hunt, Jr., acknowledged the economic benefits of chemical synthesis, and he didn't rule out the possibility that botanicals could qualify as a dietary ingredient even if a substance like DMAA was synthetized in a lab.
But Hunt observed DMAA is only present, at best, in "miniscule amounts" and has never been extracted from geranium plants for a commercial purpose.
In using the term botanical in the Dietary Supplement Health and Education Act (DSHEA), Hunt concluded "Congress intended that there must be at least some history of the substance in question having been extracted in usable quantities from a plant or a plant-like organism…."
The judge also determined products containing DMAA don't meet a safety standard for food, rendering them adulterated and subject to seizure.
FDA, the U.S. Department of Justice and Hi-Tech Pharmaceuticals Inc.—whose DMAA products are the subject of the case—did not immediately respond to requests for comment.
Appeal to Eleventh Circuit Likely
The summary judgment order marked a blow to Hi-Tech, a supplement manufacturer that has sold tens of millions of dollars in products containing DMAA, and its owner, Jared Wheat.
In a recent interview with INSIDER, Wheat vowed to file an appeal if his company lost in the district court in the Northern District of Georgia.
The U.S. Court of Appeals for the Eleventh Circuit is not far from Hi-Tech's headquarters in Norcross, Georgia.
"My stance has always been: I fight," he said. "Sometimes that is a bad business decision, but it is just who Hi-Tech is and who I am as a person—I never play to lose."
For now, the decision only has "precedent in the Northern District of Georgia," said Marc Ullman, of counsel to the law firm Rivkin Radler LLP, "though it exposes what we've thought to be a real weakness in FDA's position on synthetic botanicals."
FDA Definition of Botanical: 'Arbitrary'
In examining whether DMAA qualifies as a botanical dietary ingredient, the judge concluded FDA's definition of a botanical was "arbitrary and not entitled to deference."
The government described a botanical as "a plant, alga, or fungus, or a physical part or secretion of a plant, alga, or fungus, such as bark, leaves or fruits." An FDA supplement official had essentially provided the same definition, as did a 2016 FDA guidance document referenced by the official.
Hunt, however, was not persuaded.
"The FDA publication merely purports to provide guidance to industry regarding the requirements of providing notice to the FDA relating to new dietary ingredients," the judge observed. "The publication does not appear to be a scientific paper and there is no indication of who wrote it. In short, the government has failed to provide an adequate basis for its interpretation of congressional intent in using the term 'botanical' in § 321(ff)" of DSHEA.
FDA Failed to Meet Burden of Proof
In his 14-page decision, Hunt determined FDA failed to meet its burden of proof that DMAA is not in geraniums. He pointed to a 2013 research paper, which examined studies that showed DMAA had been found naturally in some, but not all, extracted geranium oils and geranium plants.
"It is undisputed that at least three different studies found DMAA in geraniums, and the fact that other studies, which may well have used different methodologies, did not detect DMAA is not determinative," Hunt wrote.
The judge was "unswayed" by the government's assertion there was no possible metabolic pathway for the plant to make DMAA. The testimony from the government's expert in support of FDA's position, he said, was "nowhere near as unequivocal."
Hunt also addressed FDA's claim that the geraniums from one of the studies may have been tainted with fertilizer that contained DMAA. "The argument fails to address the fact that other studies did find DMAA," he pointed out.
Court Interprets Intent of DSHEA on Botanicals 
Hunt appeared to endorse the notion that a botanical can be synthetized in a lab and still qualify as a dietary ingredient under DSHEA. FDA has taken a contrary position in its 2016 new dietary ingredient (NDI) guidance, the same document Hunt referenced that defined a botanical.
Chemical synthesis, Hunt wrote, is frequently more economical than extracting a compound from a plant, and the judge indicated the inability to synthetize from a botanical without violating DSHEA could threaten a plant's existence.
Still, the fact that only trace amounts of DMAA were detected in geraniums led the court to rule in favor of the government and against Hi-Tech.
"Nonetheless, it is inconceivable that in passing the DSHEA Congress intended for supplement manufacturers to take a chemical that heretofore had only been manufactured in a laboratory and to scour the globe in search of minuscule amounts of that chemical in obscure plants so that they could declare the substance a dietary ingredient under the statute," Hunt wrote.
"To hold otherwise," the judge continued, "would be to open the door to bogus claims that, for example, a given chemical had been detected in a fungus found only in a remote Tibetan river valley, and the FDA would be left to refute that claim—to prove a negative—which the instant case demonstrates is not easily done."
DMAA: Food Additive and Not GRAS
The judge concluded DMAA is not a botanical and therefore not a dietary ingredient. DMAA is a food additive that is presumed unsafe, the judge noted, unless it is generally recognized as safe (GRAS).
"This court's conclusion after reading the various expert reports and other documents is that there is no consensus regarding the question of whether the consumption of DMAA is safe," Hunt wrote.
The judge cited the exhaustive research review in a DMAA product liability case in Texas, which found insufficient evidence that DMAA is safe. He further noted many scientists have expressed safety concerns about DMAA, including its potentially similar effects to amphetamines. While Hi-Tech provided evidence of no adverse effects, the judge said the sample sizes used in the studies submitted were too small to draw definitive conclusions.
"Hi-Tech has failed to present sufficient evidence to demonstrate that consensus, leading to the further conclusion that DMAA is not generally recognized as safe under the FDCA [Federal Food, Drug, and Cosmetic Act]," he wrote.
Hunt determined Hi-Tech's DMAA-containing products are adulterated and subject to seizure. Finally, he rejected Hi-Tech's claims that the government violated the FDCA, DSHEA, the Administrative Procedures Act or the U.S. Constitution's Fifth Amendment.
Anthony Roberts, an independent journalist, first reported the court decision on Medium.
Subscribe and receive the latest insights on the healthy food and beverage industry.
Join 47,000+ members. Yes, it's completely free.
You May Also Like
---