Is Herbalife Pressing SEC to Scrutinize Billionaire Ackman for Stock Manipulation?
Is Herbalife Pressing SEC to Scrutinize Billionaire Ackman for Stock Manipulation?
Herbalife may be seeking to put its billionaire adversary on his toes through a counter-offensive, a renowned journalist reported last week.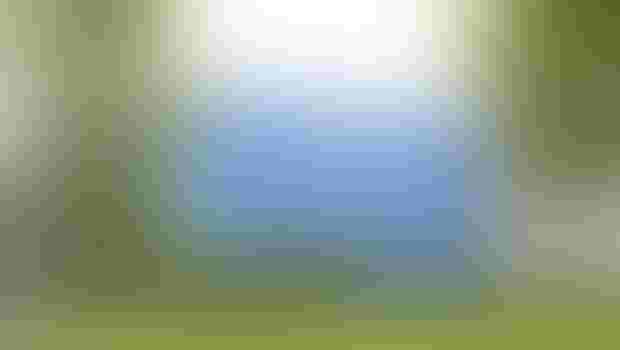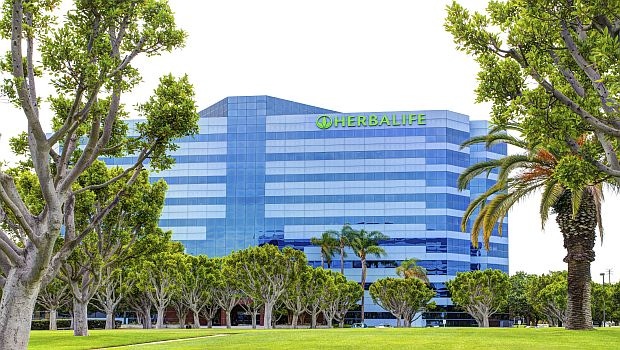 Bill Ackman of Pershing Square Capital Management has made life hell for Herbalife Ltd. in recent years. It was only after the billionaire accused the nutritional products company of orchestrating a massive pyramid scheme that the FTC and other government agencies launched inquiries into Herbalife.
Ackman recently told reporters he made a $1.2 billion bet against the company. "I'd be surprised if it's not gone within a year," he said about Herbalife, according to a Jan. 13 article written by the editors of Reuters and Fortune.
That Herbalife would seek vengeance against the man is a safe bet. Last week, renowned journalist Charlie Gasparino reported that Herbalife was planning a counter-offensive against its adversary.
"They are trying to prod regulators to going after Ackman to file some sort of stock manipulation charges," Gasparino said on the Fox Business Network.
An Herbalife spokesman didn't respond to a request for comment on the report. The Securities and Exchange Commission and Pershing Square declined comment.
Is it possible that Herbalife is seeking the aid of the SEC, the same agency that has requested information on Herbalife's business and financial operations? The SEC certainly has authority to chase after a company for manipulating stock prices. As recently as October, it announced sanctioning a New York City-based trading firm for engaging in activity to manipulate the closing price of thousands of NASDAQ-listed stocks. Athena Capital Research, the SEC said, agreed to pay a $1 million penalty in the first manipulation case involving high-frequency trading.
The SEC defines manipulation as "intentional conduct designed to deceive investors by controlling or artificially affecting the market for a security". Such malfeasance, the SEC explains, can take many forms, including "spreading false or misleading information about a company".
Griping to the SEC and requesting its intervention is probably a more prudent strategy for Herbalife than suing Ackman directly in civil court for defamation.
As The Wall Street Journal reported over the summer, Herbalife would not only face hurdles winning a civil defamation suit against Ackman, Herbalife might have to disclose nonpublic information—some of which could be potentially damning. If Herbalife sued Ackman for defamation, his army of lawyers would undoubtedly demand a mountain of documents and depositions with Herbalife executives on a vast range of the company's business practices. The lawsuit would be a public spectacle, and Herbalife could suffer far more destructive than glowing publicity, especially if Ackman could convince a jury that his statements were in fact true.
Herbalife is better off exacting revenge on Ackman by asking federal regulators to intervene because such an investigation is a private affair and would likely limit the disclosure of private and potentially damaging information to the public. 
Whether the SEC would investigate Ackman for purportedly seeking to manipulate Herbalife's stock is anybody's guess. Gasparino, a senior correspondent with Fox Business Network and former Wall Street Journal reporter, isn't very confident that regulators would initiate a probe. "The record of stock manipulation charges against …. short sellers has been pretty thin," he said on the Fox Business Network. "Regulators particularly at the SEC view short selling as a necessary ingredient to keeping the market safe."
Even so, the SEC wouldn't be venturing into unchartered territory. In 2008, the agency filed suit against former Wall Street trader Paul Berliner for disseminating a false rumor that Alliance Data Systems Corp. (ADS) was meeting to consider a revised proposal to be acquired from The Blackstone Group at a significantly lower price than the companies previously agreed to. The rumor caused ADS' stock price to plunge 17 percent, and Berliner reaped profits of roughly $25,509 by short selling the stock, the SEC alleged in a complaint filed in U.S. District Court in the Southern District of New York.
A short sale "is the selling of a stock that the seller doesn't own", according to Investopedia. A broker lends the shares, and the sale proceeds are credited to the short seller's account. The seller must eventually buy back the shares and return them to the broker—known as closing the short. If the price of the stock falls, Investopedia explains, the short seller who buys back the stock reaps a profit on the difference. But if the price of the stock increases, the short seller must pay the higher price and suffers a loss.
The case against Berliner demonstrates how short sales work. According to the SEC's complaint, on Nov. 29, 2007 between 1:10 p.m. and 1:15 p.m., the trader disseminated the false rumor. And from 1:11 p.m. to 1:17 p.m. on that same day, he shorted 10,000 shares of ADS at prices that ranged from $77.21 to $76.46 per share, the agency said.
"Berliner began profitably covering his entire short position at approximately 1:19 p.m. as the false rumor caused the price of ADS stock to fall," the SEC alleged in the complaint. (Berliner reached a deal with the SEC that included among other things disgorgement of the profits).
Ackman has projected he will earn more than $1 billion if Herbalife's stock price drops to zero, Reuters reported in a Jan. 13 article. "We shorted it at $47 but because of option premium, borrowing costs, dividends, investigative expenses, our break even is around $31, $32," the news agency quoted Ackman.
Carl Icahn, another billionaire, and others—including obviously Herbalife—have disputed Ackman's arguments that Herbalife is a massive fraud that deceives its distributors.
Regulators haven't commented on the substance of the allegations.

It's hard, however, to argue that Ackman's relentless, two-year campaign against Herbalife hasn't been at least moderately effective. State and federal regulators are probing the company, Herbalife has changed some of its business practices, and the stock price took a beating in 2014.
Last year, Herbalife's stock plunged 52 percent, according to Forbes and Reuters. Herbalife's recent financial reports contributed to weighing down the stock as the company missed its profit target for two consecutive quarters.
Herbalife opened Friday at $30.77, according to New York Stock Exchange data. Incidentally, that's just three bucks lower than the price ($33.76) of the stock the day after Ackman excoriated Herbalife's business model in a three-hour presentation on Dec. 20, 2012. That day may live on in infamy at Herbalife's L.A. offices for years to come.
Subscribe and receive the latest insights on the healthy food and beverage industry.
Join 47,000+ members. Yes, it's completely free.
You May Also Like
---