In Oregon AG Lawsuit, GNC Says Legality of Ingredients in Dispute
In Oregon AG Lawsuit, GNC Says Legality of Ingredients in Dispute
GNC said FDA warning letters and an official's affidavit do not resolve the dispute over the legality of ingredients that are at the heart of a lawsuit filed by Oregon Attorney General Ellen Rosenblum.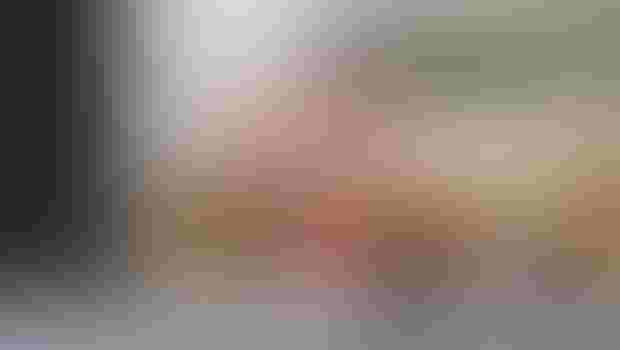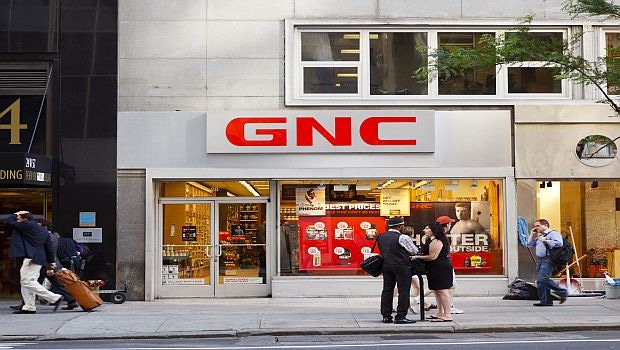 In a lawsuit brought by Oregon Attorney General Ellen Rosenblum, General Nutrition Corporation (GNC) signaled its intent to dispute federal regulators' conclusions that ingredients previously sold by the company are illegal.
Rosenblum alleged GNC sold dietary supplements containing two illegal ingredients (picamilon and BMPEA) in violation of Oregon's Unlawful Trade Practices Act. After GNC received an FDA official's affidavit last year that picamilon didn't qualify as a dietary ingredient, the retailer immediately pulled products containing the substance from its stores.
In spite of those developments, GNC hasn't conceded FDA's conclusions are correct.
"If picamilon and BMPEA were, in fact, lawful dietary ingredients during the time that GNC sold products containing those ingredients, then the entirety of the State's case disappears," GNC's counsel wrote in Dec. 23 court papers.
In objecting to Rosenblum's request to send the lawsuit back to state court, GNC argued a federal court should hear the complaint because the case raises significant issues that are in dispute under the Federal Food, Drug & Cosmetic Act (FDCA).
"Neither GNC nor the manufacturers of the products at issue have conceded any of the relevant federal legal issues concerning these ingredients," the company declared, "which include, at a minimum, whether picamilon and BMPEA are 'dietary ingredients' under the FDCA, whether they were marketed prior to 1994, and whether they are constituents in the food chain such that they would be exempt from certain FDCA notification requirements."
Some companies have argued BMPEA is a constituent of the shrub Acacia rigidula, an assertion that has been rejected by FDA and researchers who published findings on BMPEA in dietary supplements. FDA concluded last year in warning letters that BMPEA doesn't meet the definition of a dietary ingredient and cannot be sold in dietary supplements. Regarding the substance picamilon, an FDA official, Cara Welch, Ph.D., reached the same conclusion in an affidavit that was attached to Rosenblum's lawsuit.
The BMPEA warning letters and Welch's conclusions do not resolve disputes over the legality of the ingredients, according to GNC.
"While Dr. Welch might at some future time be a witness in an enforcement proceeding or lawsuit to determine the legality of these ingredients, her affidavit is not determinative on these issues," the company said in the court documents. "The federal legal questions on which this complaint turn are and will be disputed."
Responding to GNC, Oregon Assistant Attorney General David Hart said the claims in the lawsuit do not arise under federal law. GNC's conduct would violate state law even without reliance on the FDCA's definition of a dietary supplement, he argued in Jan. 11 court papers.
"While Oregon's complaint extensively cites the federal standard as the basis for alleging that BMPEA and picamilon are synthetic drugs and not dietary supplements, had the FDCA not provided such a definition, the state could have relied upon an alternative definition," wrote Hart, who quoted the Merriam-Webster's online definition of a dietary supplement as "a product taken orally that contains one or more ingredients (as vitamins or amino acids) that are intended to supplement one's diet and are not considered food."
Hart rejected GNC's claims that there are legal issues in dispute that implicate federal law. He pointed out GNC removed BMPEA and picamilon from the market after FDA declared the ingredients were illegal.
"Despite the fact that FDA issued picamilon-related warning letters in November 2015 and BMPEA warning letters in April 2015, and despite the fact that these warning letters provide only 15 days to respond, GNC cannot point to a single dispute relating to these letters," he said.
Hart also referenced Welch's conclusions that picamilon doesn't qualify as a dietary ingredient. "While GNC may well challenge Dr. Welch's opinion, the dispute would turn on questions of science, history, and expert opinion, not disputed questions of law," he wrote. "As such, it is not a basis for federal jurisdiction."
The lawsuit is presently before the U.S. District Court for the District of Oregon. A hearing was recently held on Oregon's request to remand the case to state court, but federal magistrate judge Paul Papak has yet to render his decision.
Subscribe and receive the latest insights on the healthy food and beverage industry.
Join 47,000+ members. Yes, it's completely free.
You May Also Like
---