Hi-Tech, FDA Seek Opposing Judgments in DMAA Lawsuit
Hi-Tech, FDA Seek Opposing Judgments in DMAA Lawsuit
The U.S. government argued a judge only needs to answer two questions to resolve the years-long quarrel, including whether 1, 3-Dimethylamylamine (DMAA) is naturally produced by geranium plants.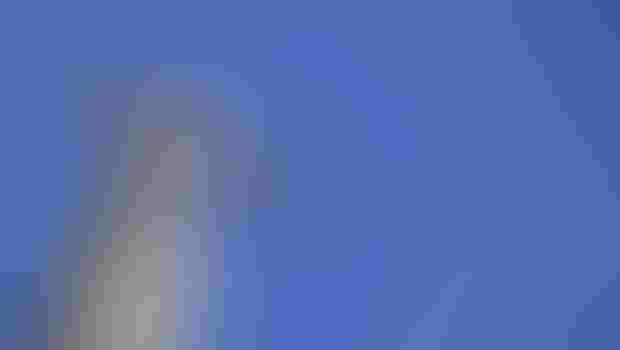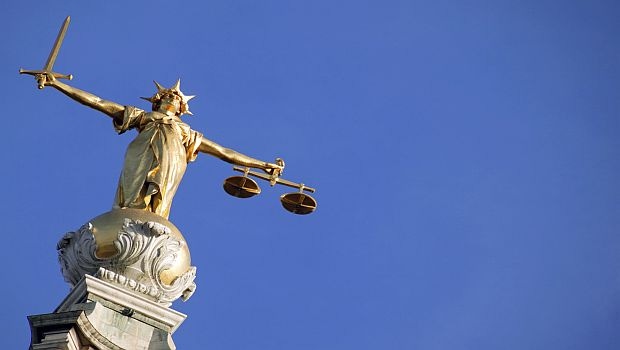 More than three years after FDA and Hi-Tech Pharmaceuticals Inc. first butted heads over the legality of a controversial ingredient found in sports supplements to aid in weight loss and body building, the two adversaries are awaiting requests before a federal court to rule in their favor as a matter of law before trial.
The U.S. government argued Judge Willis B. Hunt, Jr. only needs to answer two questions to resolve the years-long quarrel: whether 1, 3-Dimethylamylamine (DMAA) is naturally produced by geranium plants, and if the answer is no, whether qualified experts have generally recognized the ingredient as safe in food.
"Although Hi-Tech suggests DMAA is a constituent of Pelargonium graveolens, a species of geranium plant, the United States' uncontroverted expert testimony establishes that there is no known, plausible biological pathway by which a geranium plant could make DMAA," Justice Department lawyers declared in a Dec. 30, 2016 memorandum, in support of their motion for summary judgment.  "Thus, DMAA is not a constituent of the geranium plant, and is not a dietary ingredient."
Federal lawyers also referenced published literature that raised concerns about DMAA's safety, and a lack of other data upon which experts could find the ingredient is GRAS (generally recognized as safe).
Consequently, DMAA is an unsafe food additive, rendering Hi-Tech's DMAA-containing supplements adulterated, the Justice Department argued.
In its own request for summary judgment, Hi-Tech has pointed to research studies as evidence that DMAA is found in geranium. As a constituent of the geranium plant, DMAA qualifies as a lawful dietary ingredient, lawyers for Hi-Tech and its president, Jared Wheat, said.
Hi-Tech, which synthetically produces DMAA, also cited its own experts' testimony that DMAA is safe, as well as an absence of expert testimony to challenge the ingredient's safety.
"The government's efforts to classify DMAA as a food additive rather than a dietary ingredient are motivated by a desire to avoid the requirements of the Dietary Supplement Health and Education Act ('DSHEA'), which places the burden on the government to prove that a dietary ingredient is unsafe and imposes other prerequisites before the government can take action to ban or seize a dietary ingredient," Hi-Tech's lawyers wrote in a Dec. 30, 2016 memorandum, in support of their motion for summary judgment.
Responding to Hi-Tech in Jan. 20, 2017 court documents, the Justice Department claimed its opponent has misinterpreted the legal burden of proof under federal law. "If DMAA is not a dietary ingredient, then Hi-Tech bears the burden of establishing that DMAA is generally recognized by qualified experts as safe for use in food," government lawyers wrote.
DMAA's History
FDA has taken a stance against DMAA since 2012. That's when the public health agency wrote to 10 dietary supplement manufacturers and distributors, demanding the removal of DMAA from their products.
In the letters, FDA wrote DMAA could elevate blood pressure and may lead to cardiovascular issues, such as shortness of breath and a heart attack.
The agency later stated in a consumer update that it had received 86 reports of illnesses and death associated with products containing DMAA, although FDA cautioned "a report is not proof that the product actually caused the problem."
FDA, which has described DMAA as an "amphetamine derivative," stated most companies that were warned ceased distributing supplements containing the ingredient.
In 2012, Hi-Tech hadn't received a warning letter regarding DMAA. But the following year, the federal government filed a complaint for forfeiture against DMAA articles belonging to the company and Wheat.
Hi-Tech indicated the lawsuit may have been triggered by an article that was published in The Atlanta-Journal Constitution after the newspaper disclosed to FDA that Hi-Tech was selling products that contained DMAA.
In a 2013 interview with INSIDER, Wheat noted the agency stuck tape around his products, preventing the company from shipping them out of its warehouse.
"When you go arrest a cocaine dealer, do you leave the stuff at his house?" he asked at the time. "Why would you leave it at our warehouse if it's so bad?"
Hi-Tech sued FDA in Washington, claiming the agency unlawfully failed to engage in a rule-making procedure before banning DMAA from the market, and the case was transferred to Georgia. An amended complaint filed by the government alleged the seized DMAA goods were adulterated.
The government's seizure action, and Hi-Tech's case against FDA, were merged, and discovery wrapped up in the consolidated lawsuit on Dec. 14, 2016.
Summary Judgment Motions
Hunt, the federal judge, can only rule in favor of the U.S. government or Hi-Tech on their summary judgment motions if he finds there are no genuine, material factual disputes that might affect the outcome of the case.
If the motions are denied, that could result in a trial to decide the issues.
Rick Collins, an attorney in New York who is an expert on sports supplements, expressed confidence that either party would appeal if it lost on summary judgment.
"I don't see either side backing down," said Collins, a partner with Collins Gann McCloskey & Barry PLLC, in a phone interview. "If this case were ultimately to proceed to a trial on the merits, even that would not be a final resolution because the appellate process would play out from there."
Either side could appeal the court's verdict following a trial, Collins explained. The U.S. Court of Appeals for the Eleventh Circuit is in Atlanta, not far from Hi-Tech's headquarters in Norcross.
For now, the Justice Department is seeking summary judgment on its adulteration claims and an order condemning and forfeiting to the government the seized articles.
Hi-Tech indicated the DMAA products subject to detention by the U.S. government, and valued at millions of dollars, have languished in its facilities for so long that they can no longer be used or sold. But the company continues to sell DMAA in its supplements under such brands as Black Widow, Lipodrene and Fastin XR.
"Since 2010, Hi-Tech has sold over 200 million doses of DMAA containing products with only a handful of adverse events of any sort," Hi-Tech's lawyers declared in court papers.
Hi-Tech has requested the court dismiss the seizure action and grant summary judgment on its claims in the lawsuit brought under the Administrative Procedure Act.
Jack Wenik, a lawyer in New Jersey representing Hi-Tech who is a member of the firm Epstein Becker & Green, P.C., said no trial date has been set in the case.
In February, FDA announced a federal judge ordered a dietary supplement company in California to stop selling products that contained DMAA.
Such enforcement actions, as well as Hi-Tech's years-long battle with FDA, have likely drawn the keen interest of the sports nutrition industry.
"The industry is watching," Collins, the supplement lawyer, said, "to see how FDA pursues an ingredient that it has targeted."
Subscribe and receive the latest insights on the healthy food and beverage industry.
Join 47,000+ members. Yes, it's completely free.
You May Also Like
---