Hi-Tech, FDA Respond to DMAA Court Ruling
Hi-Tech, FDA Respond to DMAA Court Ruling
The decision against Hi-Tech could embolden FDA in its ongoing efforts to target companies selling DMAA and similar controversial ingredients considered illegal by the public health agency.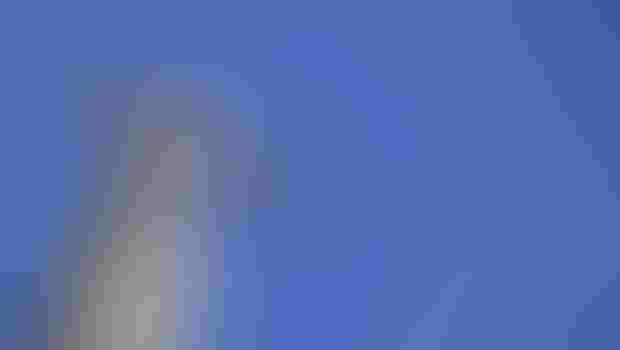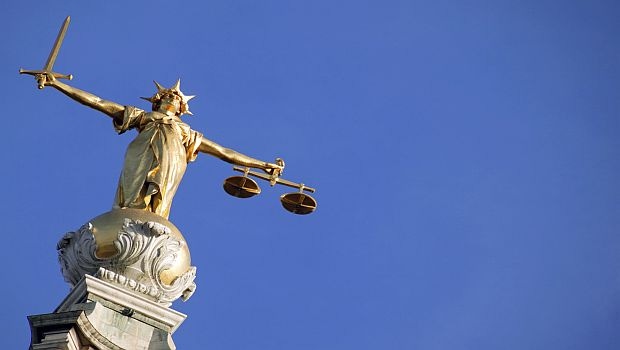 Hi-Tech Pharmaceuticals Inc. on Wednesday vowed to continue battling FDA over the legality of an ingredient in sports supplements even after a judge in Atlanta ruled the company's DMAA-containing products are adulterated and subject to seizure.
Responding to the April 3 ruling that DMAA (1, 3-dimethylamylamine) is not a dietary ingredient, Hi-Tech revealed it will file a motion to reconsider and, if that is unsuccessful, lodge an appeal with the Eleventh Circuit in Georgia and even petition for review with the U.S. Supreme Court, if necessary.
Hi-Tech's willingness to take the case the full distance could delay final resolution of the controversy for a year or more, and the Georgia-based company said it would continue to supply customers DMAA until the matter is settled in the courts.
"This case may not truly end for several more years," observed lawyers Rick Collins and David Torreblanca of the firm Collins Gann McCloskey & Barry PLLC, in a blog, commenting on the April 3 ruling. "In the meantime, FDA can still pursue other companies that sell DMAA products."
An FDA spokesperson said the agency was reviewing the decision and was pleased with the court's order condemning and forfeiting Hi-Tech's seized products that contain DMAA.
"The agency will continue to actively oversee dietary supplement manufacturers and, when appropriate, initiate enforcement actions," the FDA spokesperson said Wednesday, in an emailed statement. "Such efforts are necessary to protect consumers from the risks associated with certain products marketed as dietary supplements, including those containing DMAA."
The decision against Hi-Tech could embolden FDA in its ongoing efforts to target companies selling DMAA and similar controversial ingredients considered illegal by the public health agency.
"Our position on DMAA has been constant," said Steven Tave, director of FDA's Office of Dietary Supplement Programs (ODSP), in a phone interview last month with INSIDER. "It's an illegal ingredient. It shouldn't be in dietary supplements."
"When we see it, we take action," Tave added, "but … action isn't necessarily instantaneous, so whether it's a warning letter, whether it's judicial action, just because you haven't seen something happen doesn't mean that we're not working on it."
Hi-Tech Criticizes Ruling
In the lawsuit in the Northern District of Georgia, Hi-Tech argued DMAA is a constituent or extract of the geranium plant, and consequently, qualifies as a dietary ingredient.
Federal Judge Willis B. Hunt, Jr. observed DMAA is only present, at best, in "miniscule amounts" and has never been extracted from geranium plants for a commercial purpose.
In using the term botanical in the Dietary Supplement Health and Education Act (DSHEA), Hunt concluded "Congress intended that there must be at least some history of the substance in question having been extracted in usable quantities from a plant or a plant-like organism…."
Referencing a patent application for an extraction process, Hi-Tech disagreed with the judge's statement that DMAA has never been extracted from nature for a commercial purpose. The supplement maker also argued the court's interpretation of the term "botanical" in federal law is unfounded.
"There is no legislative history or legal support for the court's novel interpretation of DSHEA's definition of botanicals, and the government did not even make an argument for any such interpretation," the supplement manufacturer asserted Wednesday in a press release.
Hi-Tech has acknowledged the DMAA in its supplements is synthetic, but that fact alone wasn't fatal to its case.
The judge appeared to endorse the notion that a botanical can be synthetized in a lab and still qualify as a dietary ingredient under DSHEA. Chemical synthesis, Hunt wrote, is frequently more economical than extracting a compound from a plant, and the judge indicated the inability to synthetize from a botanical without violating DSHEA could threaten a plant's existence.
However, the fact that only trace amounts of DMAA were detected in geraniums influenced the court's ruling against Hi-Tech. Studies that identified DMAA generally found concentrations of less than 500 parts per billion, Hunt noted.
"…[It] is inconceivable that in passing the DSHEA Congress intended for supplement manufacturers to take a chemical that heretofore had only been manufactured in a laboratory and to scour the globe in search of minuscule amounts of that chemical in obscure plants so that they could declare the substance a dietary ingredient under the statute," the judge wrote.
"To hold otherwise," Hunt continued, "would be to open the door to bogus claims that, for example, a given chemical had been detected in a fungus found only in a remote Tibetan river valley, and the FDA would be left to refute that claim—to prove a negative—which the instant case demonstrates is not easily done."
Hi-Tech argued the example above was not applicable to DMAA. "This is not the scenario of a rare Tibetan plant," the company asserted, "but rather common geraniums that have been in the food supply for decades."
Subscribe and receive the latest insights on the health and nutrition industry.
Join 37,000+ members. Yes, it's completely free.
You May Also Like
---