Hi-Tech Claims FDA Backed Off Synthetic Botanical Position in DMAA Litigation
Hi-Tech Claims FDA Backed Off Synthetic Botanical Position in DMAA Litigation
What this means for the greater industry is unclear, but the DMAA fight might hinge on its presence and metabolic pathway in the plant.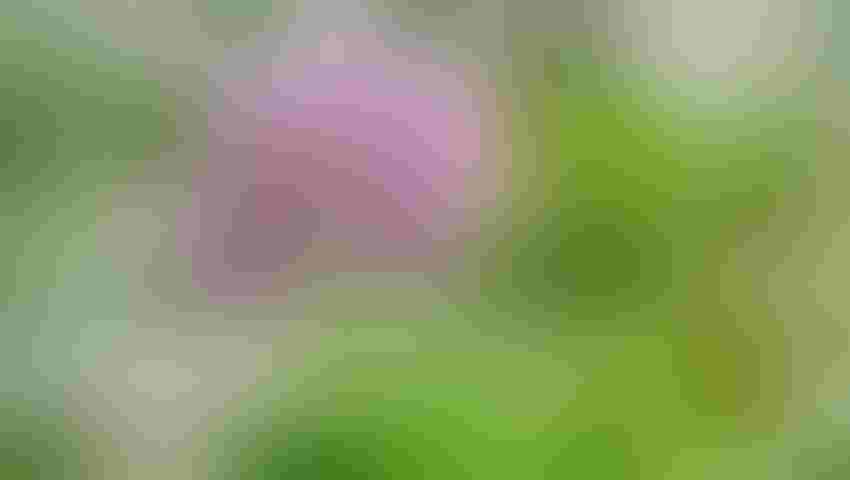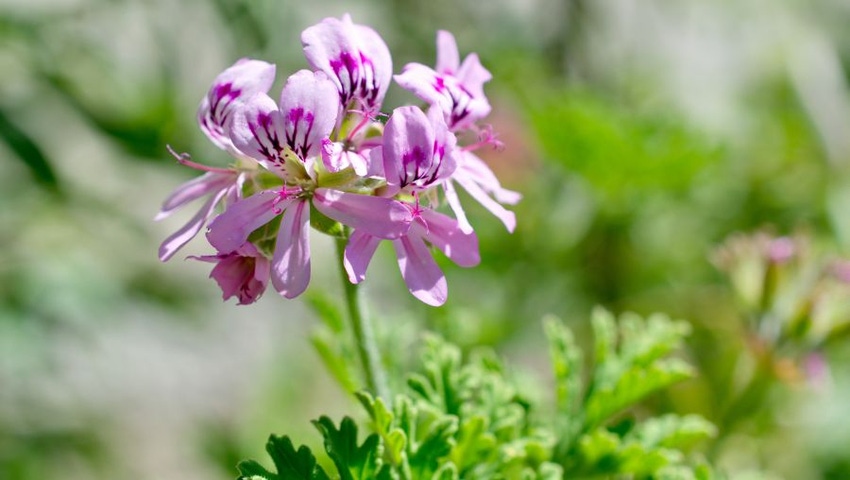 As a federal judge weighs the evidence on whether 1, 3-dimethylamylamine (DMAA) is present in geranium (Pelargonium graveolens) and how it might have ended up in the plant, FDA's adversary in the case has revealed his company's use of a synthetic version of DMAA in dietary supplements does not appear to be an issue for the government, at least in the pending litigation.
"At one point FDA had a position they were taking … in the public domain: if it's synthetically made, it should need an NDI [new dietary ingredient notification]," said Jared Wheat, CEO of Hi-Tech Pharmaceuticals Inc., in a phone interview. "They backed off that position in this litigation, agreeing that if [DMAA] was found in a plant, then whether it was synthetic or natural [in dietary supplements] doesn't matter."
In draft NDI guidance published in August, FDA expressed its view that a synthetic copy of a botanical does not qualify as a dietary ingredient. The guidance, however, is just the agency's thinking, not the law, noted Erica Stump, an attorney in the sports nutrition and dietary supplement markets who represents Hi-Tech.
"The synthetic vs. naturally occurring situation, it's a gray area from a legal standpoint, I would argue, and no one has challenged it," Stump said in the joint phone interview with Wheat. "It has not been litigated in court."
In a motion for summary judgment filed in December, the U.S. Department of Justice (DOJ) argued "there is no known, plausible biological pathway by which a geranium plant could make DMAA," and therefore, it doesn't qualify as a dietary ingredient. Government lawyers, however, did not address the legal status of Wheat's DMAA-containing supplements if DMAA could be found in the plant, but was made synthetically, by Hi-Tech.
Hi-Tech, which also filed for summary judgment in December, has conceded its DMAA is made synthetically, and Wheat explained it is not economically feasible to naturally extract the compound from geraniums because the concentrations in the plant are so low. He said the decision to extract naturally or produce synthetically can depend on how complex the molecule is.
"For instance, with yohimbine, it is cheaper for me to get it naturally from the yohimbe bark and concentrate it, than it is to synthetically make it," he noted.
From Wheat's perspective, FDA was trying to be too black and white in its NDI draft guidance, relative to synthetic botanical compounds. "But there is a lot of gray area," he said. "We have 23 years' worth of similar compounds FDA has not had a problem with being out in the public domain and sold."
Understanding the Science
The federal case awaits a decision on the competing motions for summary judgment, but Northern District of Georgia Judge Willis B. Hunt, Jr. wants to first get a better understanding of the science involved. The judge proposed a special master to help him learn more about the botanical and chemical evidence. Both Hi-Tech and the DOJ opposed this, but they each agreed to offer options for a technical advisor.
"The judge will choose one to help him go through the science to make his decision," Wheat said, noting no deadline was given for the candidates, but Hi-Tech planned to submit some names this week. "I'm not sure who the government recommendations will be, but ours are from firms we've never dealt with, so no one can say they are biased."
He said he will offer an organic chemist and a patent lawyer who understands both science and law.
"We feel they are overly qualified," Wheat said.
For Hi-Tech to win the case, Wheat argued, the judge simply must embrace the lab testing that Intertek and UM published (here and here) showing DMAA comes from geranium.  On the other hand, the government has the burden to prove DMAA is not a dietary ingredient, he noted.
"The judge is 83 years old, spent 10 years with the Georgia Supreme Court and is a real by-the-book, true scholar type of guy," Wheat said. "He doesn't rule from the hip, which is good for a company like mine, because I'm getting somebody who is going to weigh the pros and the cons and not just be a rubber stamp for the government, which is a lot of times what happens. I'm fortunate in the judge we drew."
'Alone on an Island'
As in the fight to save ephedra, Wheat said he has had little to no support from the dietary supplement industry. "Not a lick," he quipped, noting there was only one other company, Nutraceutical Corp., standing up to fight FDA on ephedra. "I am alone on an island."
Wheat accused the industry of running for the hills.
"Nobody digs their heels in when they are right and stands for principal," he lamented. "Industry sells this stuff for years and just because FDA writes warning letters, DMAA is now taboo and shouldn't be sold."
Added Stump, "FDA issues warning letters and expects the industry to read all the letters and, essentially, take it as law."
Hi-Tech has argued FDA unlawfully failed to engage in a rule-making procedure before banning DMAA from dietary supplements. The government countered it is not required under the 1994 Dietary Supplement Health and Education Act (DSHEA) to engage in rule making before bringing an enforcement action, and that Hi-Tech's claims under the Administrative Procedure Act (APA) must be rejected because FDA has not engaged in final agency action.
Wheat called the latter argument "disingenuous" given FDA's position on DMAA in warning letters and its enforcement action against his company.
What disheartens Wheat the most are those who take shots at Hi-Tech just because it is fighting.
"Just because I decide to stand and fight, we shouldn't be looked at as some black sheep," he argued. "They sold it too, for several years. Only when FDA said 'Boo!' did they run. I chose not to run."
Wheat said he intends to see this litigation through to its end, even if he does not win on summary judgment, because he believes he is right.
"I will absolutely go to appeal if I have to," he assured. "You can bank on it."
Hi-Tech has banked on DMAA, which brought in more than US$30 million in 2016, with $50 million a realistic sales tally for 2017, according to Wheat. Across all its revenue streams, the company pulls in more than $100 million annually in sales, he confirmed.
This gives him the financial ability and incentive—besides mere principal—to wage a years-long fight with FDA.
"My stance has always been: I fight," he said. "Sometimes that is a bad business decision, but it is just who Hi-Tech is and who I am as a person—I never play to lose."
Subscribe and receive the latest insights on the health and nutrition industry.
Join 37,000+ members. Yes, it's completely free.
You May Also Like
---