Herbalife to Pay $200 Million Fine, Restructure in FTC Settlement
Herbalife to Pay $200 Million Fine, Restructure in FTC Settlement
The government alleged Herbalife operated an unfair compensation structure because it rewarded distributors for recruiting others to join and buy products to advance in its marketing program, and not in response to actual retail demand for the products.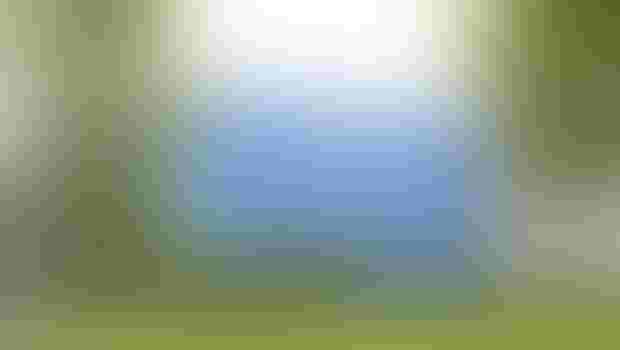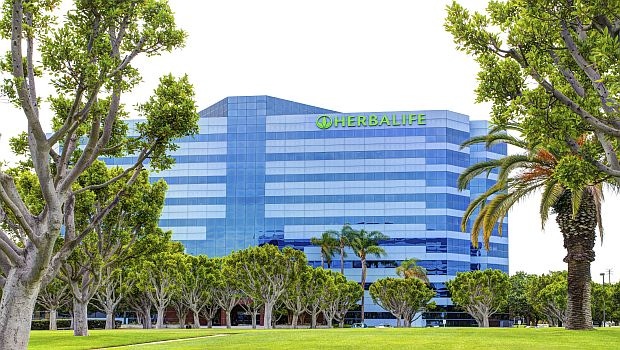 Herbalife, the multi-level marketing giant selling nutritional supplements, weight-loss shakes and personal care products, has agreed to pay US$200 million and restructure its U.S. business to settle FTC charges that the company duped consumers into thinking they could earn substantial sums selling its products, the government announced Friday.
In a complaint, the government alleged Herbalife operated an unfair compensation structure because it rewarded distributors for recruiting others to join and buy products to advance in its marketing program, and not in response to actual retail demand for the products. This economically hurt many Herbalife distributors, the FTC alleged.
"This settlement will require Herbalife to fundamentally restructure its business so that participants are rewarded for what they sell, not how many people they recruit," FTC Chairwoman Edith Ramirez said in a statement. "Herbalife is going to have to start operating legitimately, making only truthful claims about how much money its members are likely to make, and it will have to compensate consumers for the losses they have suffered as a result of what we charge are unfair and deceptive practices."
On Friday, Herbalife also announced an agreement to pay $3 million as part of a settlement with the Illinois Attorney General. The company said it was not aware of any other active investigations by other state attorneys general.
"The settlements are an acknowledgment that our business model is sound and underscore our confidence in our ability to move forward successfully, otherwise we would not have agreed to the terms," said Michael Johnson, chairman and CEO of Herbalife, in a statement.
The FTC settlement fell short of predictions by hedge-fund manager Bill Ackman of Pershing Square Capital Management that Herbalife would be found by the government to be operating a massive pyramid scheme.
The government did not specifically charge Herbalife with being a "pyramid scheme," a term that is not defined in any federal statute but has been distinguished from legitimate multi-level marketing (MLM) businesses in court decisions over the years.
The popular takeaway from the settlement was that FTC had declared Herbalife is not a pyramid scheme. However, when pressed on this issue during a media conference, Ramirez said she does not endorse the statement that FTC has declared Herbalife is not a pyramid scheme. "The word 'pyramid' does not appear in our complaint," she said. "They were not determined not to be a pyramid scheme."
Ramirez told reporters the agency's focus was not on the "pyramid" label. "Our focus was on articulating allegations in the complaint that we believe reach the core of the issue, the core problem with what we consider to be unlawful practices that Herbalife has engaged in," she said. "I will lead you to draw your own conclusions."
Even though FTC's settlement with Herbalife omitted "pyramid scheme" language, Pershing Square said the government's findings equated to a pyramid scheme under the relevant court decisions over the years.
"We expect that once Herbalife's business restructuring is fully implemented, these fundamental structural changes will cause the pyramid to collapse as top distributors and others take their downlines elsewhere or otherwise quit the business," the hedge fund management company said in a statement. "The FTC complaint and settlement provide a roadmap for regulators in 90 other countries around the world to enforce similar requirements. We intend to work with these regulators to ensure that no future victims are harmed whether in the U.S. or otherwise."
Ackman, who bet $1 billion against Herbalife's stock, has predicted the company's eventually collapse, but Wall Street responded positively to Friday's news. Shares of Herbalife (NYSE:HLF) jumped to more than $70 a share and fluctuated between $65 and $70 throughout the morning. Ackman bought HLF at $47 a share and said his breakeven point would be a price somewhere in the low $30s.
"I have the greatest confidence in Herbalife's CEO, Michael Johnson, and the entire management team, who have skillfully led the company through adversity, including holding firm against a high-profile PR campaign against the company by Bill Ackman where it was alleged more than once that the company would be shut down," billionaire Carl Icahn, who owns shares in Herbalife and has representatives on the company's board of directors, said in a statement. "Obviously, we are still here."
Michael Swartz, an equity analyst with SunTrust Robinson Humphrey, reacted to Friday's news in a research note.
"Put simply, many of terms of the settlement had already been implemented by HLF in one form or another ... but will now be fully indoctrinated (and likely by the industry, as well)," wrote Swartz, who maintained a "neutral" rating on Herbalife's stock. "In our view, any improvements to transparency should also help investors ultimately get a better grasp on business fundamentals."
"We are encouraged that this 3+ year saga can now come to an end," the analyst continued. "[The] removal of this major distraction should, in our view, not only reduce volatility/headline risk, but eliminate an overhang on the stock."
Ramirez said FTC will be issuing further guidance on multi-level marketing based on what it learned in this case.
"What we achieved in this case is unprecedented," she declared.
The National Consumers League (NCL) said it looked forward to the guidance and welcomed the settlement with Herbalife.
"The FTC's action today addresses many of the concerns that NCL and other experts on pyramid schemes raised about Herbalife's business practices," NCL Executive Director Sally Greenberg said in a statement. "Specifically, consumers will benefit greatly from the settlement's requirement that Herbalife base its compensation structure on verifiable retail sales to end-users of the product, not recruitment of new distributors. This is the core distinction, as enumerated by more than 30 years of case law, between a legal direct-selling company and a fraudulent pyramid scheme."
Subscribe and receive the latest insights on the healthy food and beverage industry.
Join 47,000+ members. Yes, it's completely free.
You May Also Like
---