Hemp Industry Sues DEA Again After U.S. Company Receives Threatening Letter
Hemp Industry Sues DEA Again After U.S. Company Receives Threatening Letter
The Hemp Industries Association (HIA) has filed a motion to hold DEA in contempt for violating a 2004 court order that barred the agency from regulating hemp foods as Schedule 1 controlled substances.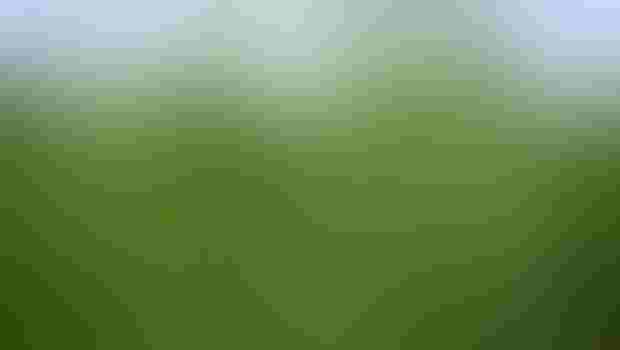 For the second time in weeks, the Hemp Industries Association (HIA) has taken the Drug Enforcement Administration (DEA) to court.
HIA on Monday announced filing a motion to hold DEA in contempt for violating a 13-year-old court order after a North Dakota company operating under an industrial hemp pilot program received a threatening letter in December.
The motion for cause—to show why DEA should not be held in contempt of court—was filed in the U.S. Court of Appeals for the Ninth Circuit.
The Ninth Circuit is the same court that ruled 13 years ago in favor of HIA and against DEA in a landmark decision over the legality of hemp foods containing naturally occurring amounts of THC. The 2004 court order, the trade group explained in a Feb. 6 news release, barred DEA from regulating hemp foods as Schedule 1 controlled substances.
"Thirteen years ago, DEA was told in no uncertain terms by the U.S. Court of Appeals that Congress had made its intent clear: DEA has no power to regulate hemp seed and oil, and the hemp food and beverage products made from them," said Joe Sandler, lead counsel of HIA, a trade association representing hundreds of hemp businesses, in a statement. "It is disappointing that the industry has to revisit the issue, and take this step to compel DEA to obey the law."
HIA's counsel mailed the motion to DEA and the U.S. Justice Department. Both agencies declined to comment.
In January, HIA filed a separate petition with the Ninth Circuit, seeking to challenge a marijuana extract rule that is viewed as a threat to the burgeoning CBD—or cannabidiol—industry.
The latest development can be traced to Healthy Oilseeds, LLC, a grower, processor and exporter of grains and oilseeds based in Carrington, North Dakota.
In late December, the North Dakota Department of Agriculture (NDDA) advised Healthy Oilseeds that it could not begin selling industrial hemp products out of the state without first obtaining a permit from DEA.
HIA said the affected products were made from hemp grown under a state hemp pilot program in North Dakota and the federal Agricultural Act of 2014—otherwise known as the Farm Bill. The federal law, the trade group explained, authorized the cultivation and processing of industrial hemp under licensing programs that are in effect in 31 states.
Section 7606 of the Farm Bill, NDDA acknowledged, had authorized its own Industrial Hemp Agriculture Research Program (IHARP). But in a Dec. 23, 2016 letter to Healthy Oilseeds President Roger Gussiaas, NDDA department described its program as "heavily regulated because industrial hemp is a Schedule 1 controlled substance under the federal Controlled Substances Act."
"Because you have not yet been granted DEA approval, you are currently not authorized to sell or ship hemp products internationally or to states that do not have similar pilot industrial research programs," Thomas H. Bodine, deputy commissioner of NDDA, advised the company. "Failure to comply with the parameters of your NDDA industrial hemp license, the NDDA IHARP, and federal and state laws may result in the revocation of your industrial hemp license and you may be subject to state and federal administrative and criminal sanctions."
HIA argued DEA's actions violate the Farm Bill's congressional intent and run afoul of the Consolidated Appropriations Act of 2016, which the trade group said barred federal authorities from using money to interfere with the use, processing, sale or transportation of industrial hemp within or outside the state in which the crop is grown or cultivated.
"Hence, the DEA may not require lawfully licensed hemp farmers or manufacturers in the U.S. to register for a permit to engage in interstate commerce of industrial hemp products," HIA declared in the news release.
NDDA did not immediately respond to a request for comment.
Subscribe and receive the latest insights on the healthy food and beverage industry.
Join 47,000+ members. Yes, it's completely free.
You May Also Like
---