GNC: NYAG-Related Herbal Supplements Lawsuits to Be Dismissed
GNC: NYAG-Related Herbal Supplements Lawsuits to Be Dismissed
GNC's Oct. 29 announcement was accompanied by disappointing third-quarter results and the company's response to a fresh lawsuit that was filed by Oregon Attorney General Ellen Rosenbum.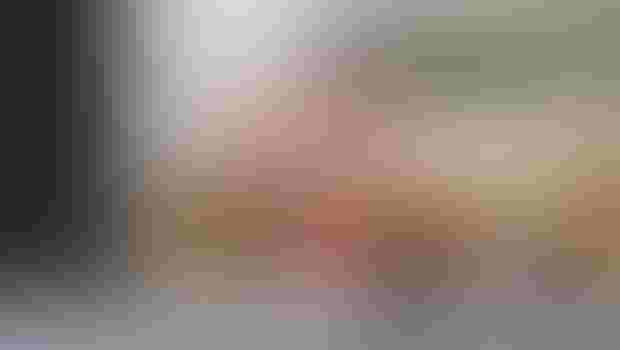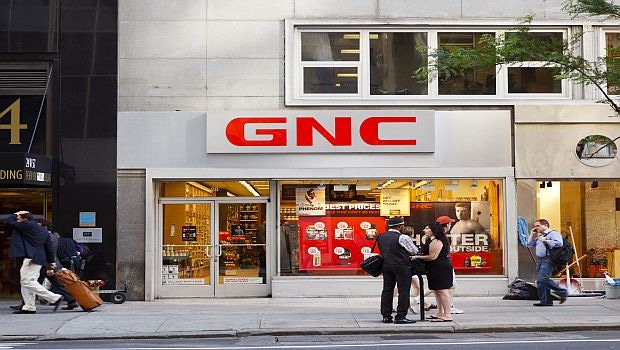 Lead plaintiffs' class-action lawyers who sued GNC in the wake of a New York Attorney General probe have decided to drop all the lawsuits against the company.
The Pittsburgh, Pennsylvania-based retail giant disclosed the pending dismissals while reporting third-quarter results that disappointed Wall Street, as evidenced by its plunging stock price and revised guidance lowering its forecast for adjusted earnings.
A number of the class-action lawsuits have already been dismissed against GNC, which reached an agreement in March with New York Attorney General Eric Schneiderman to resolve claims that a number of dietary supplements failed to contain the labeled herbs. Representatives of Hagens Berman, one of the plaintiffs' law firms heading up the class-action litigation, did not respond to requests for comment on GNC's announcement.
Schneiderman's investigation into herbal supplements made national headlines and triggered dozens of class-action lawsuits against GNC, Target, Walgreens and Walmart.
The defendants questioned the accuracy of the DNA technology that Schneiderman relied on in forming his conclusions that the products were mislabeled and contaminated. Federal judge John W. Darrah, who encouraged the parties to test the products through an independent source, granted plaintiffs until Nov. 11 to file a consolidated lawsuit.
GNC's Oct. 29 statement that the class-action lawsuits were being dismissed was overshadowed by disappointing third-quarter results and a complaint that was recently filed against the company by Oregon Attorney General Ellen Rosenbum. Rosenblum alleged GNC engaged in deceptive practices through sales of two illegal ingredients in its products: picamilon and BMPEA.
According to Wall Street analysts, GNC's financial exposure to the lawsuit is limited: Products containing picamilon and BMPEA are said to represent less than 1 percent of all its sales.
In part, Rosenblum is seeking to recover civil penalties of up to US$25,000 for each violation of the Oregon Trade Practices Act. Each time GNC offered a product for sale when it contained BMPEA or picamilon constituted a separate violation of the statute, according to the lawsuit.
The lawsuit alleged GNC committed approximately 4,000 violations, which amounts to roughly $100 million in potential civil penalties in the aggregate, or 3 percent of GNC's market capitalization, according to an Oct. 23 note from Baird Equity Research.
In an Oct. 30 research note, Goldman Sachs analyst Stephen Tanal and his colleagues said the lawsuit's "financial impact to GNC is likely to be limited." Goldman Sachs referenced "vendor obligations" and the absence of allegations that the products harmed consumers.
At the end of last year, GNC operated 40 stores in Oregon, comprising 1.1 percent of its company-owned stores, according to Tanal.
"This suggests the volume of implicated product sold in the state of Oregon amounted to not more than $213,000, or 0.011% of 2014 Retail segment sales and 0.008 percent of total revenue," Tanal wrote.
Responding last week to the complaint, GNC said it had the right under federal law to rely on the guarantees of third parties.
"Consistent with retail standard practice, GNC has appropriately relied on the guarantees of suppliers that their products are lawful," the company stated in an Oct. 23 press release. "This is a basic tenet of retail sales and is recognized in federal law … and what is known nationally as the 'FDA Guarantee.'"
The guarantee is referenced in a criminal section of the Federal Food, Drug & Cosmetic Act, which insulates a defendant from up to one year of incarceration if they relied in good faith on a guarantee that a product was not adulterated or misbranded. But in an Oct. 29 Wall Street Journal article, a spokeswoman for Rosenblum pointed to a specific paragraph in the lawsuit, which alleged GNC failed to rely in good faith because the company knew or should have known the ingredients were unlawful.
The lawsuit is a distraction for GNC, which has been seeking to turn itself around and broaden its appeal under new management. But in the third quarter, its results fell short of expectations.
"While our performance in the third quarter did not meet our short-term expectations, many of the initiatives have shown success relative to our long-term goals, consistent with our strategic evolution," GNC CEO Mike Archbold said in a statement.
In the quarter, consolidated revenues rose 2.4 percent to $672.2 million, while same-store sales—a key metric—declined 0.3 percent in domestic company-owned stores. Same-store sales started off positive in the quarter, but "then declined due to less effective promotion," according to GNC's third-quarter presentation. GNC reported a profit of $45.8 million, versus year-ago net income of $64.3 million.
"GNC's results and 4Q outlook demonstrate that a brand turnaround doesn't happen overnight—or in this case—in just one year," Tanal noted in the Goldman Sachs research note.
Subscribe and receive the latest insights on the healthy food and beverage industry.
Join 47,000+ members. Yes, it's completely free.
You May Also Like
---