GNC Consultant: Botanical Supplements in NY AG Probe Meet FDA Regulations
GNC Consultant: Botanical Supplements in NY AG Probe Meet FDA Regulations
Bob Fish, a consultant to the dietary supplement industry, concluded the products were tested and manufactured in accordance with FDA regulations.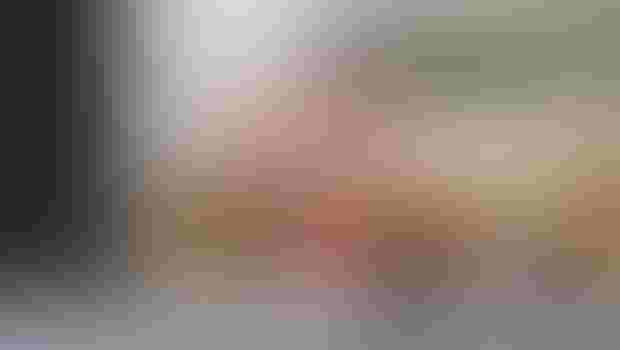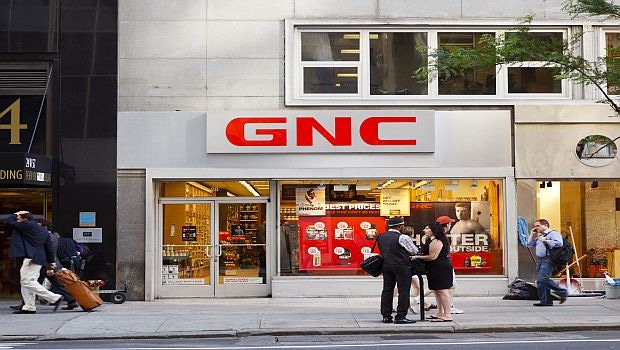 General Nutrition Corp. (GNC) this week refuted findings by New York authorities that its store-brand botanical supplements failed to contain herbs listed on labels, such as St. John's wort, echinacea and saw palmetto.
Bob Fish, a consultant to the dietary supplement industry and former 33-year FDA official who began working for the public health agency in 1962 as a field investigator, concluded the products in all 15 lot numbers identified by New York Attorney General Eric Schneiderman were tested and manufactured in accordance with FDA regulations and federal law.
"All of my review of the manufacturing and testing data gives me the confidence and causes me to draw the opinion the products were manufactured in accordance with GMP [good manufacturing practice] requirements," Fish of EAS Consulting Group LLC,  said Wednesday in a phone interview. "They do have the ingredients as stated on the label, and based on the production records, the ingredients are there in the stated amount, and all the necessary contamination and purity testing was done."
DNA testing of GNC herbal supplement brands, Schneiderman's office contends, revealed a number of products failed to contain ginkgo biloba, St. John's wort, ginseng, echinacea and saw palmetto. Instead, the products contained contaminants and fillers such as rice, spruce and wheat/grass, according to a cease-and-desist letter addressed to GNC.
In letters sent to Target, Walgreens and Walmart, New York authorities revealed similar findings after testing their herbal supplements and demanded the retailers remove the products from shelves. The companies have complied with the requests, and said they are cooperating with the Attorney General's Office.
Asked Thursday for a comment on GNC's findings, the Attorney General's Office issued an emailed statement attributable to Schneiderman.
"As many as 150 million Americans take herbal supplements every year, but the sad reality is we really don't know what they are putting in our bodies," he said. "The industry has a responsibility to make sure consumers know what they are paying for, especially when the product includes promises of good health. The burden is on the industry now to prove that the manufacture of herbal supplements is being held to a rigorous standard."
First-of-its-Kind Probe
Schneiderman is investigating the retailers to determine whether they have perpetrated a fraud on consumers who purchased the products. It confirmed last week with Natural Products INSIDER that it is the first state attorney general in the United States to test dietary supplements and launch an investigation of this kind.
Of the herbal supplements tested at GNC, Target, Walgreens and Walmart, only 21 percent of the results verified DNA from the plants matched the label claims, the Attorney General's Office said in a Feb. 3 news release. Seventy nine percent of results disclosed there was no DNA matching the labeled content, or the tests confirmed contamination with other plant material, according to the release.
The Attorney General's Office said it had authority to look into fraud, deceptive business acts and practices, and false advertising.
Elsewhere, recent investigations of dietary supplement firms by attorneys general have ranged from probes into the marketing practices of 5-hour Energy to inquiries into Herbalife, the multi-level marketing company that has been defending itself for more than two years against pyramid scheme allegations.
Anthony Young, who has practiced food and drug law for more than 35 years, said he is not aware of any attorney general outside New York who has tested supplements.
Testing Methodology
Herbal science experts and supplement leaders of trade organizations have questioned the testing methodology used by Schneiderman known as DNA barcoding because they insist the technology may fail to identify herbal extracts.
GNC recently confirmed all its products at the heart of the probe were botanical extracts. The other three retailers haven't disclosed what percentage of their supplements are extracts.
Pieter Cohen, an assistant professor of medicine at Harvard Medical School who has studied supplements and believes the regulatory system governing botanicals is inadequate, said Thursday the technology used by New York authorities may not identify extracts and could pick up minute amounts of DNA, such as a few cells of a house plant or rice that is not relevant to human safety.
Schneiderman's office said the lab results divulged the products contained a number of fillers and contaminants such as spruce, tropical houseplant and allium. But authorities didn't reveal the percentage of contaminants or fillers. Botanical experts such as Mark Blumenthal of the American Botanical Council (ABC) aren't surprised because they say DNA barcoding isn't capable of doing so.
"Right off the bat, if DNA testing is not appropriate and it's not reliable for the active ingredients, why do we think the DNA testing is accurate and appropriate for identifying the DNA testing in the fillers?" asked Steve Mister, president and CEO of the Council for Responsible Nutrition (CRN).
Cohen said Schneiderman's office should have confirmed the DNA results with traditional methods to identify botanicals.
The DNA testing "will eventually play an important role in botanical specimens," Cohen said in a phone interview, "but right now it's still in the research stage."
New York authorities haven't shared the data from their results, in spite of numerous requests from the dietary supplement industry. The Attorney General's Office has said the burden falls on industry to prove what is contained in the botanical supplements.
Consultant's Review of GNC Records
GNC, the Pittsburgh, Pennsylvania-based national retailer of sports nutrition and diet products, has moved to meet that burden of proof. After the company received the letter, Nutra Manufacturing in Greenville, South Carolina—GNC's manufacturing facility—retested all 15 lot numbers on Feb. 5, according to the company.
Fish said he reviewed batch and analytical records for each lot number, which may contain hundreds of thousands or millions of capsules or tablets of a product such as ginseng. According to the testing results, the dietary ingredients and other substances identified on GNC's labels matched what was contained in the products, he said.
"I found that everything that is shown in the formulation of the product is shown in the label either in the Nutritional Facts box or in an area that is in the label that is usually called 'other ingredients,'" Fish said.
GNC said it used validated and widely used testing methodologies that have been approved by a number of standard setting bodies, including the United States Pharmacopeia (USP), Association of Agricultural Chemists, British Pharmacopeia and European Pharmacopeia.
For each lot number identified by Schneiderman's office, GNC tested the raw materials before they were incorporated into the products, Fish said.
Nutra Manufacturing not only obtained a certificate of analysis (CoA) from the suppliers of the dietary ingredients for each lot, it tested all the dietary ingredients or herbal components such as St. John's wort, echinacea and saw palmetto, he said. Even though Fish noted the GMPs for dietary supplements only require a CoA for most of the non-dietary ingredients, he said the manufacturer also tested the non-dietary ingredients such as powder cellulose and magnesium stearate.
GNC also tested the finished products to identify the ingredients and look for contaminants such as pesticides, he said. Fish said he found no unacceptable level of contaminants.
"In my opinion, what I saw was totally consistent with what the regulation required," said Fish, whose consultancy experience includes audits of dietary supplement manufacturers for compliance with manufacturing regulations governing dietary supplements, known formally as cGMPs.
GNC has faced civil litigation in recent years over various products that it has sold, including supplements containing DMAA (1,3-dimethylamylamine). In 2013, after receiving reports that the products were linked to fatalities and other health problems, FDA seized DMAA supplements at facilities operated by GNC and USPlabs, a Dallas-based manufacturer that is the subject of a federal criminal probe.
But the products under investigation by Schneiderman's office are not associated with any serious adverse event reports (AERs), a GNC spokesperson said. A federal law requires that supplement companies report serious AERs associated with a product, such as a death, life-threatening experience or inpatient hospitalization.
In recent years following inspections of GNC's facilities, FDA has not cited the company for violating manufacturing regulations, according to public records and a company spokesperson.
In June 2013, for instance, FDA inspected a GNC warehouse and distribution center, in Leetsdale, Pennsylvania for compliance with cGMPs, according to public records INSIDER obtained last year through a Freedom of Information Act request. Unlike the majority of firms that FDA inspected during fiscal year 2013, GNC did not receive a Form 483, public records show. FDA issues the document when it finds "observations" or alleged violations of the approximately 7-year-old cGMPs and other regulations.
In 2009 and 2010, FDA inspected GNC's Nutra Manufacturing but did not issue a 483, a company spokesperson said. FDA hasn't conducted an inspection of the facility since then, she said.
Industry Testing
GNC isn't the only one that has moved to compare Schneiderman's findings to other tests.
A separate organization, the Utah-based United Natural Products Alliance (UNPA), launched an independent inquiry to test the botanical supplements that are under investigation by the Attorney General's Office. UNPA members purchased the products at locations throughout the country, according to UNPA president Loren Israelsen.
Israelsen said Wednesday UNPA received more than 20 boxes of samples, including Walgreens products, which the organization didn't initially think it could secure. He said UNPA appeared to be on track to secure all the lot numbers identified by New York authorities. The organization intends to submit the samples to roughly a handful of independent labs. UNPA declined to identify the names and locations of the labs.
Israelsen said he hopes to reveal the results by Natural Products Expo West, a trade show in Anaheim, California that kicks off March 4 with education and events.
Subpoenas
Meantime, New York authorities have expanded their probe to ascertain whether the national retailers including GNC can substantiate the claims on their labels, according to national media reports. Schneiderman's office has issued subpoenas, demanding the retailers provide evidence regarding how they would prove the authenticity of their product claims, a law enforcement official told the New York Times.
The Times said Target's Ginkgo supplements claim the products support "concentration, memory and peripheral circulation, enhancing blood flow to the arms, legs and brain." GNC's saw palmetto products claim to "support healthy prostate function," the newspaper reported.
Mister of CRN pointed out the national retailers must be able to substantiate their supplement claims through "competent and reliable scientific evidence."
"We are confident that the companies subpoenaed will be able to provide the substantiation to support the label claims on their products," he said in a statement.
Federal law permits supplement firms to make claims that a product affects the structure or function of the body, but they cannot make claims that a product treats a disease such as Alzheimer's or autism.
"We have cooperated fully with the request for information we received from the Attorney General and provided him with full and robust responses to every question raised in his letter, including original test results and the results of retesting that was performed on the products cited in his letter, and all results demonstrated that our products are pure, safe and fully compliant," a GNC spokesperson said Thursday in an emailed statement. "The Attorney General has refused to provide us access to his test results, and therefore we cannot comment on the allegations in this subpoena."
Brian Nick, a Walmart spokesman, said the company has provided Schneiderman's office "hundreds of pages in documents to answer the questions about the products" since it contacted Walmart.
"We've just received the subpoena requesting this new information and will respond as appropriate," Nick said in an emailed statement.
Responding to the latest developments, Walgreen spokesman James Graham said, "We take these issues very seriously. When we first learned of the Attorney General's requests, we promptly took the precautionary step of removing items from our shelves. We intend to continue cooperating and working with the Attorney General."
Evan Lapiska, a Target spokesman, confirmed the company has been in touch with Schneiderman's office, "and will continue to cooperate." He declined further comment.
Subscribe and receive the latest insights on the healthy food and beverage industry.
Join 47,000+ members. Yes, it's completely free.
You May Also Like
---