Former Herbalife distributors call settlement in lawsuit grossly inadequate
Former Herbalife distributors call settlement in lawsuit grossly inadequate
The USD $15-million cash settlement in the lawsuit only represents between 1 and 2% of what the plaintiffs could recover at trial, lawyers for the distributors argued in court papers.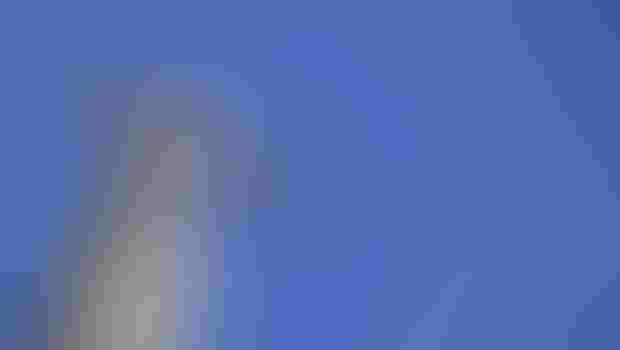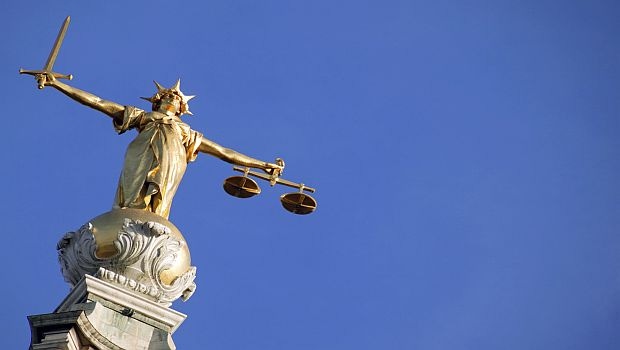 Eighteen former Herbalife distributors on Tuesday objected to a settlement in a class-action lawsuit that accused the multi-level marketer (MLM) of operating a pyramid scheme, calling the financial compensation "grossly inadequate" and arguing the terms will not prevent future harm.
The USD $15-million cash settlement in the lawsuit only represents between 1 and 2% of what the plaintiffs could recover at trial, lawyers for the distributors argued in court papers. Douglas Brooks and Heather McKeon, the attorneys, calculated classwide damages of $1.12 billion if 280,000 supervisors in the class lost $4,000 on average, or $700 million if the supervisors lost $2,500 on average.
Under a settlement that has received preliminary court approval, Herbalife agreed to set aside $15 million in cash for affected distributors and other expenses, $2.5 million for product refunds and abide by 13 corporate policies that are intended to address claims in the lawsuit.
"The $15-million Settlement Fund reflects about 2.3% of Herbalife's cash on hand, and about 4.8% of Herbalife's net after tax income for 2014," Brooks and McKeon wrote in a 64-page filing. "It does not reflect the strengths of the case, notwithstanding the risks of continued litigation."
Herbalife, whose business is under investigation by state and federal regulators, declined to comment on the objections.
Truth in Advertising Inc. (TINA), a consumer advocacy organization, contended last week that the settlement will result in a windfall of $5.25 million to plaintiffs' counsel and likely leaves most class members with less than $20 each in recovery. It also requested permission to file a friend-of-the-court brief.
The fact that objections have been filed doesn't guarantee U.S. District Judge Beverly O'Connell will deny final approval of the settlement. She has already tentatively concluded the agreement is adequate and fair.
But in a recent phone interview, Georgene Vairo, a professor at law with Loyola Law School in Los Angeles, said district courts are becoming increasingly "careful about rubber-stamping deals plaintiffs' counsel and the defendants' counsel have reached."
"The courts of appeals are telling the district courts, 'you can't rubber stamp these things. You have to look carefully,'" she said.

In a separate filing Tuesday, the deadline for filing objections to the settlement, the National Consumers League Inc. expressed concerns with the agreement and requested the court's permission to file a brief. The Washington-based nonprofit said many of the corporate policies Herbalife agreed to abide by provided little relief to the 1.55 million class members because the policies were largely in effect before the lawsuit was filed.
"Significant changes to Herbalife's business model that would address Plaintiffs' complaint—such as ending the practice of allowing distributors to maintain an infinite number of levels in their 'downlines'—are not contemplated in the proposed injunctive relief," attorneys representing the National Consumers League wrote.
Eighteen former Herbalife distributors who claimed to have lost money in the MLM's business filed separate declarations with O'Connell, objecting to the settlement.
"I am objecting to the settlement because the settlement fund is too small to compensate victims of Herbalife and the changes that Herbalife is promising to make will not prevent it from harming other people," each distributor stated in the declarations.
Some former Herbalife distributors said they didn't understand that they could claim money under the class-action settlement and also object to it.
Julie Contreras of the League of United Latin American Citizens (LULAC) told the court that many Latinos didn't understand the notice of the class-action settlement and that there should have been an outreach effort targeting the undocumented community.
"Based on my experience and knowledge of the Latino immigrant community, I believe that the class-action notice program was inappropriate and inadequate in that it failed to acknowledge the reality of differences in the culture, language and understanding of the legal system, as well as the impact of the undocumented status of many of the victims," Contreras wrote.
The distributors' declarations touched upon the chief allegations in the lawsuit and that have been raised by the hedge-fund billionaire Bill Ackman in his more than two-year campaign against the MLM.
The distributors, many of whom have Latino roots and operated nutrition clubs, claimed various losses in Herbalife's business—ranging from a few thousand dollars to more than $100,000—and said they have filed grievances with the FTC and attorneys general in Illinois, Connecticut and Nevada.
Some distributors who objected to the settlement said they were promised wealth by investing in Herbalife's products and recruiting members. Instead, they described substantial losses and problems with their marital relationships due to the financial havoc.
In reliance on a survey from Lieberman Research Worldwide that was conducted in June 2013, Herbalife reported that the majority of its distributors—now called members—purchase products for their own consumption rather than to earn income. The company also says it is transparent about the average compensation of its members and has a corporate policy that discourages members from incurring debt.
Brooks and McKeon contend other surveys undermine Herbalife's premise. For instance, they referenced an industry-wide survey by the Direct Selling Association, which showed more distributors join an MLM for the business opportunity rather than to score a discount on products. The lawyers also cited an Actionable Research survey that Herbalife commissioned in 2011—before Ackman famously accused Herbalife of running a pyramid scheme in a December 2012 presentation—in which 44% of respondents said they joined the MLM to supplement their income.
Herbalife is under investigation by FTC, Securities and Exchange Commission and attorneys general, whom have discussed the class-action settlement with private attorneys in the case to ensure it doesn't interfere with their probes. The National Consumers League expressed concern that Herbalife will quickly submit final approval of the settlement to "federal and state law enforcement agencies engaged in ongoing investigations of the company's business practices … as evidence that it is not engaging in unfair or deceptive business practices."
Final approval of the settlement—following a May 11 hearing in O'Connell's Los Angeles courtroom—would continue a string of positive developments for Herbalife. As the Wall Street Journal recently reported, federal prosecutors and the FBI are investigating whether individuals including people hired by Ackman made false statements about Herbalife in order to incite probes into the MLM and lower its stock price. In another development that buoyed Herbalife, a federal judge dismissed a securities lawsuit against the company.
Finally, while Herbalife is said to be under investigation by numerous attorneys general, at least one state regulator found no cause for alarm, as the Wall Street Journal first reported in its March 12 article. 
Jaclyn Falkowski, a spokeswoman with the Office of the Connecticut Attorney General, said her office received 27 complaints regarding Herbalife and met with various parties, including Ackman and Herbalife. One of the complaints was unrelated to the pyramid scheme allegations.
"While some consumers did express dissatisfaction with products or services in our follow-up contact, we have been unable to substantiate allegations that Herbalife is operating a pyramid scheme," she said in an emailed statement. "We will continue to follow up on any new complaints, and we will continue to attempt to address any individual consumer issues as they are brought to our attention. At this time, however, we do not have an active investigation into Herbalife."
Subscribe and receive the latest insights on the healthy food and beverage industry.
Join 47,000+ members. Yes, it's completely free.
You May Also Like
---