Former FDA supplement official questions federal inaction in Oregon lawsuit
Former FDA supplement official questions federal inaction in Oregon lawsuit
Daniel Fabricant, Ph.D., the former director of FDA's Division of Dietary Supplement Programs who now leads the Natural Products Association (NPA), questioned why Rosenblum was initiating enforcement action on picamilon rather than FDA.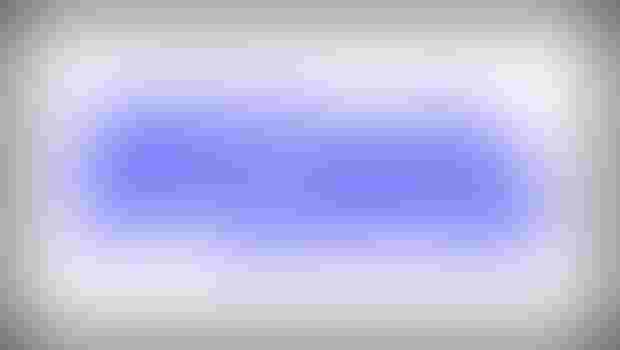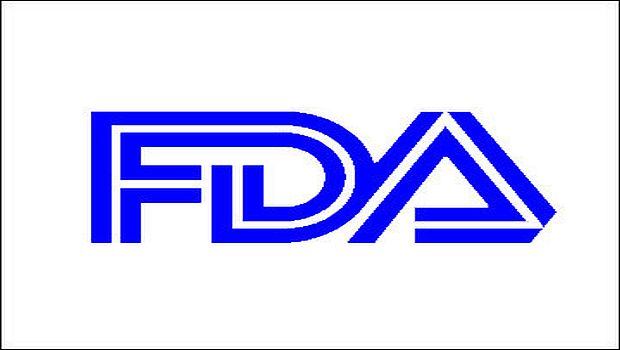 A former FDA official criticized his previous employer after General Nutrition Corp. (GNC) was sued in a case that reflects the increasing interest of state law-enforcement officials in cracking down on the US$37 billion supplement industry.
Picamilon, which is reportedly a prescription drug in Russia used to treat neurological conditions, is one of two substances that are subject to a lawsuit filed last week against GNC by Oregon Attorney General Ellen Rosenblum. Daniel Fabricant, Ph.D., the former director of FDA's Division of Dietary Supplement Programs (DDSP) who presently leads the Natural Products Association (NPA), whose board of directors includes a GNC representative, questioned why a state attorney general was initiating enforcement action on picamilon rather than FDA. An FDA official analyzed picamilon and concluded in an affidavit attached to Rosenblum's lawsuit that the substance did not qualify as a dietary ingredient.
"The FDA has both the authorities and tools in place to take action against harmful ingredients," Fabricant, NPA's executive director and CEO, said in a statement. "It is concerning to us that the FDA is delegating its responsibilities to the states instead of using its own enforcement authority. If the FDA finds an ingredient to violate the law, then it should take immediate administrative action, not use taxpayer dollars to fund a state priority."
Researchers in the former Soviet Union developed picamilon, which is a prescription drug in Russia used to treat neurological conditions, but the substance has never been approved as a prescription or over-the-counter (OTC) drug in the United States, according to Rosenblum's lawsuit.
In April, FDA warned supplement marketers to remove from their products another substance that is subject to Rosenblum's lawsuit: BMPEA. Researchers who published their findings in the journal Drug Testing and Analysis described BMPEA as an amphetamine-like substance that was being sold in a number of weight-loss and sports supplements.
"In the case of BMPEA, the agency took the necessary steps to shield consumers against a product that it has found to contain an illegal, adulterated dietary ingredient," Fabricant said. "NPA encourages this type of action in response to picamilon, instead of delegating its regulatory and enforcement authority to states."
Marianna Naum, an FDA spokesperson, responded to the critique. Although FDA can take action under existing law to remove a dietary supplement from the market, it must first establish the product is adulterated, misbranded or not made in accordance with current good manufacturing practices (cGMPs), she said in an emailed statement.
"The FDA prioritizes enforcement actions," she explained, "based on available resources and the level of safety concern identified." Naum cited the agency's "limited resources to monitor the marketplace for potentially harmful dietary supplements."
FDA's DDSP only has a budgeted staff of 26 fulltime employees to police a U.S. supplement industry that Nutrition Business Journal valued at $36.7 billion. FDA confirmed seven positions remain vacant, leaving the division with just 19 employees, although the Office of Regulatory Affairs and other parts of FDA work on supplement-related issues as well. Recognizing the agency's constraints, trade associations have filed a petition to elevate the supplement division to an office.
"The safety of the public health is our top priority," said Cara Welch, Ph.D., the supplement division's deputy director, during an interview Oct. 8 at Informa Exhibitions' SupplySide West conference and exposition in Las Vegas. "Are we doing enough? I don't know that we are. But we are doing about as much as we can."
She expressed support for the actions of other groups, including industry, academia, and state and federal agencies, in ensuring compliance with the law and safe products.
"We are looking to work with all of those groups to make sure that the products that are on the market are compliant: compliant with labeling, compliant with manufacturing, compliant with ingredient status [and] ingredient safety," Welch said.
Ted Elkin, deputy director for regulatory affairs with FDA's Center for Food Safety and Applied Nutrition (CFSAN), said the agency has reached out to the Oregon and New York attorneys general as well as other states that have considered actions to provide its perspective.
FDA is seeking a "working relationship" with the attorneys general, Elkin said last week during the Council for Responsible Nutrition's (CRN) Annual Symposium for the Dietary Supplement Industry in Rancho Mirage, California.
But the attorneys general are not beholden to FDA and may have a different agenda, which includes upholding consumer protection statutes that prohibit deceptive practices. Rosenblum's lawsuit alleged GNC has violated the state's Unlawful Trade Practices Act.
"The states do not answer to FDA," said Welch, who previously headed up FDA's supplement division for four months as interim director. "We do try to have a good relationship with them. But they are not responsible to us, and we are not responsible to them regarding priorities."
Rosenblum's lawsuit was filed in Multnomah County Circuit Court in Portland. GNC said Friday it moved for the case to be heard in federal court.
"There is no basis for the Oregon Attorney General's assertion that GNC or any other retailer 'knew or should have known' that these ingredients were not legal for use in dietary supplements," GNC said in a statement. "As a matter of law, this critical legal issue remains undetermined as neither FDA nor any court has issued a legally binding determination of the status of these ingredients."
The complaint against GNC raises complex issues under federal law, creating the risk that a state judge will decide issues that have been normally adjudicated by federal regulators and courts, said Marc Ullman, a veteran lawyer in New York who represents dietary supplement firms. Unresolved issues related to BMPEA, for example, "are the subject of legitimate disputes between the industry and the regulator," said Ullman, Of Counsel to the law firm Rivkin Radler LLP, in a phone interview.
Rosenblum's lawsuit against GNC underscores "regulator" has taken on a new meaning for marketers of dietary supplements.
Managing editor Rachel Adams contributed reporting for this blog.
Subscribe and receive the latest insights on the healthy food and beverage industry.
Join 47,000+ members. Yes, it's completely free.
You May Also Like
---