Food Crimes: Making Sense of DOJ Prosecutions
Food Crimes: Making Sense of DOJ Prosecutions
Are federal prosecutors becoming more aggressive in bringing criminal cases against food manufacturers and their executives? Bill Marler isn't sure.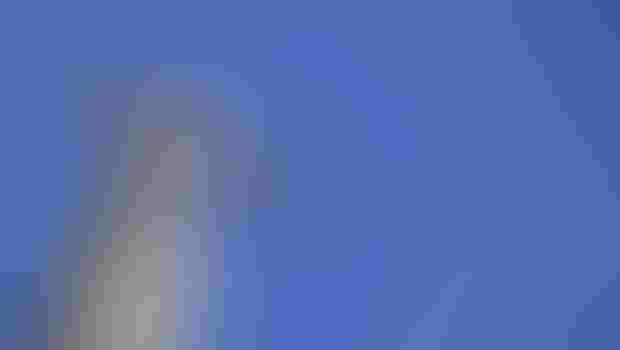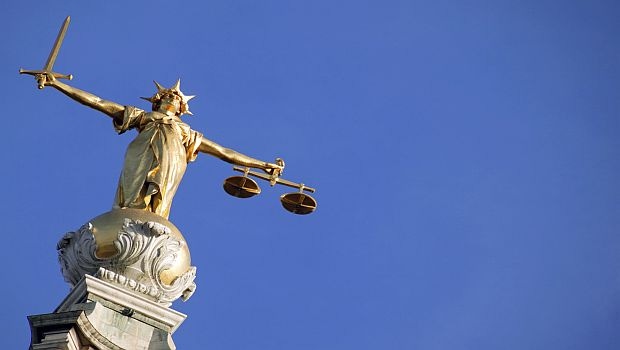 In recent years, the U.S. Justice Department has brought a select number of high-profile criminal prosecutions against companies and their executives in connection with outbreaks of foodborne illness.
In the latest high-profile case, a subsidiary of ConAgra Foods Inc. agreed to plead guilty to a misdemeanor violation of the Federal Food, Drug & Cosmetic Act (FD&C) in connection with an outbreak of salmonellosis that began in 2006.
Meanwhile, executives of the now defunct Peanut Corp. of America (PCA) are awaiting sentencing after a jury found them guilty of several felonies in connection with an outbreak of foodborne illness that led to more than 700 cases of poisoning and nine deaths. And just last month, the owner of Quality Egg Inc.—Austin "Jack" DeCoster—and his son were both sentenced to three months of prison five years after a nationwide outbreak of salmonellosis was linked to the company.
Are federal prosecutors committed to bringing an increasing number of criminal cases against food manufacturers and their executives? Bill Marler, one of the country's most prominent food-safety lawyers, isn't sure.
"It's a little hard to say exactly what the pattern is, if there is one," Marler of the Seattle-based law firm Marler Clark LLP said Wednesday in a phone interview, citing the relatively scant number of criminal prosecutions in the food sphere.
Still, the criminal cases against PCA and others have caught the attention of the American food sector.
A few months ago, Marler gave a talk about the issue to the Grocery Manufacturers Association, whose members include some of the country's biggest food and beverage companies—including ConAgra, whose subsidiary recently agreed to pay a record $8 million criminal fine and forfeit assets of $3.2 million.
The Obama Administration's Justice Department is unequivocal that it's stepped up enforcement against companies and individuals for violating the food law.  
"The Department of Justice has been increasingly aggressive in our efforts to hold individuals and companies responsible for their failure to comply with the Food, Drug, and Cosmetic Act," Nicole Navas, a Justice Department spokeswoman, said Wednesday in an emailed statement. "The Department will continue working closely with FDA to ensure that the American people are protected from food that is adulterated or misbranded within the meaning of this vital consumer protection law."
Navas referenced several actions in recent years, though a number of them are civil cases brought by the Justice Department in an effort to shut down companies that are potentially endangering consumers' health.
John Lundquist, a lawyer who practices white collar and regulatory defense, said the Justice Department's philosophy on bringing misdemeanor charges has changed.
"My sense is that the Department of Justice not that many years ago would not have thought it worthwhile for them to bring … a freestanding misdemeanor case," said Lundquist, a Minneapolis-based shareholder with the law firm Fredrikson & Byron, P.A., which has offices in the United States, China and Mexico. "It just happened very, very rarely. Most white collar prosecutions including FDA would be limited to those cases that were strong enough the government thought they could prove a felony."
"Now that definitely has changed," Lundquist added Thursday in a phone interview. "The Department of Justice does not hesitate to bring misdemeanor prosecutions."
Criminal prosecutions against food companies and executives require the cooperation of the Justice Department and FDA. Eric Greenberg, a Chicago-based food and drug lawyer in private practice, noted some factors that will affect when such cases are brought.
"The pattern of prosecutions for food violations will always reflect a combination of the current administration's attitude and policies and the seriousness of the alleged violations," he said Wednesday in a phone interview.
Lawyers have said the Justice Department and FDA must invest immense resources to bring a criminal case. That may help explain why such prosecutions are still relatively rare.
The criminal actions are "resource-intensive because it requires obviously involvement of the Justice Department as well as a court," added Greenberg, who is a member of the Adjunct Faculty of the Chicago-Kent College of Law, where he teaches food and drug law. "That is, it's not an administrative remedy FDA can implement on its own. But instead it has to bring it before a court and persuade a judge or jury."
Felony Prosecution
Obviously, the most serious consequence for an individual defendant in any criminal prosecution—including a food case—is the prospect of incarceration. Thanks to a jury verdict that was favorable to the government, PCA executives may end up spending several years behinds bars. Stuart and Michael Parnell have yet to be sentenced.
Even a misdemeanor carries a sentence of up to one year in prison.
Prosecutors took a bit of a gamble on the felony charges against PCA executives because they had to prove beyond a reasonable doubt that the defendants intended to do wrong or knew what they were doing.
"There is a knowledge you are putting contaminated food into interstate commerce," Marler said, commenting on a felony under the FD&C. "That crime is what I think most people think about when they think about prosecuting somebody—somebody knowingly shipped contaminated product. They can see there is criminal behavior."
The 'Park Doctrine'
Criminal prosecutions in recent times have brought to light a more unsettling reality for the food industry: Companies and responsible corporate officers can be held criminally liable for a misdemeanor under the FD&C even if they didn't intend to do wrong. Just ask two brothers who managed Jensen Farms, the Colorado cantaloupe farm that was linked to a deadly outbreak of Listeria in 2011.
At the time of sentencing last year in Denver, federal prosecutor Jaime Pena acknowledged the fourth-generation farmers Eric and Ryan Jensen "didn't intend to hurt anybody."
That fact may have spared the men of prison, even though the contaminated fruit linked to Jensen Farms caused one of the deadliest outbreaks of foodborne illness in modern times. 
According to the Centers for Disease Control and Prevention (CDC), the outbreak was tied to 147 illnesses and 33 deaths. A pregnant woman also suffered a miscarriage. Pena said the death toll was actually closer to 40.
The prosecutions against Jensen Farms, Quality Egg and ConAgra "seem to show a greater willingness to pursue convictions under the Park doctrine, which holds executives responsible even though they had no criminal intent," said David Plunkett, a senior staff attorney with the nonprofit Center for Science in the Public Interest (CSPI), in an emailed statement. "That is probably more the story than just the number of cases being brought."
Prosecutorial Discretion
Nonetheless, referencing annual reports on FDA enforcement action, Plunkett said there was only one criminal prosecution related to foodborne illness between 2001 and 2008. He also cited one additional criminal prosecution that was not reflected in FDA's enforcement data against defendants who pleaded guilty in 2008 for distributing tainted milk across state lines.
"Justice does appear to be bringing more criminal foodborne illness prosecutions under the Obama Administration than it did under President Bush," Plunkett said.
Federal prosecutors don't need to wait for consumers to die or fall ill before bringing a case. Marler pointed out that a company and its officials can be charged with a misdemeanor for shipping adulterated food across interstate lines, even if there have been no reported illnesses.
"I think prosecuting a non-intentional act is outside the comfort zone of some U.S. attorneys," Marler said. "I think they walk into those types of cases with a lot of discretion and I think it's going to be interesting to see whether there are more prosecutions."
The Justice Department's vast discretion in deciding whether to bring an action may be concerning in itself. "There is a risk that some people are treated far differently than others," Marler said.
For instance, he questioned whether prosecutors in Texas will bring charges against the Blue Bell Creameries CEO Paul Kruse, whose company's ice cream has been linked to a fatal outbreak of listeriosis. The company recently announced a 37-percent reduction in its 3,900-member workforce amid delays in resuming its operations.
"I think if that CEO was in some other state other than Texas and with some other company other than the iconic Blue Bell label, I could see that CEO being prosecuted in the same manner that Jensens, ConAgra and DeCosters were," Marler said. "I have a hard time thinking a U.S. attorney in Texas is going to go after the iconic Blue Bell Texas ice cream."
Commenting in April on the contamination issues, Kruse said, "We are heartbroken about this situation and apologize to all of our loyal Blue Bell fans and customers."
Whether FDA's Office of Criminal Investigations and the Justice Department will accept such an apology remains to be seen.
Deterrent Effect
Jaydee Hanson, senior policy analyst with the nonprofit Center for Food Safety, isn't convinced that criminal prosecutions act as a deterrent against future wrongdoers.
"Greedy people are greedy people," he said Thursday in a phone interview. "They always think they will be the one to get away with it."
Still, Hanson cited benefits of the prosecutions.  
"It will at least make the boards of these companies pay a little more attention to their oversight," he said. "It does at least send a clear message that the government is watching you."
Lundquist said the criminal prosecutions offer another deterrent effect. Companies that are convicted of certain felonies are excluded from participating in federal programs or contracts, while a federal contracting agency can use its discretion to refrain for a period of time from entering contracts with a company that is convicted of a misdemeanor, he said.
The consequences of a criminal conviction are potentially immense for a company that is doing a lot of business with the federal government.
"That is a deterrent," Lundquist said, "because that can be an incalculable loss."
Six years ago, the U.S. Department of Agriculture suspended and proposed to debar PCA and its subsidiary Tidewater Blanching LLC from conducting business with the federal government. The issue is now a moot one since PCA is out of business.
That doesn't mean the public is ready to forget the outbreak tied to PCA and the culpability of its executives. Hanson referenced email communications that tended to show PCA's owner Stuart Parnell knew contaminated food was being shipped. He also pointed out PCA's tainted food led to more than seven deaths.
"That's more people than Charles Manson ordered killed," he said. "I hope their [PCA executives'] sentence will be more than the three months the DeCoster father and son got."
Subscribe and receive the latest insights on the healthy food and beverage industry.
Join 47,000+ members. Yes, it's completely free.
You May Also Like
---