Few Distributors Claim Losses in Herbalife Pyramid Scheme Lawsuit
Few Distributors Claim Losses in Herbalife Pyramid Scheme Lawsuit
A lawyer who objects to the US$17.5 million settlement characterized the claims rate as a "clear red flag that the class notice program was inadequate and unfair."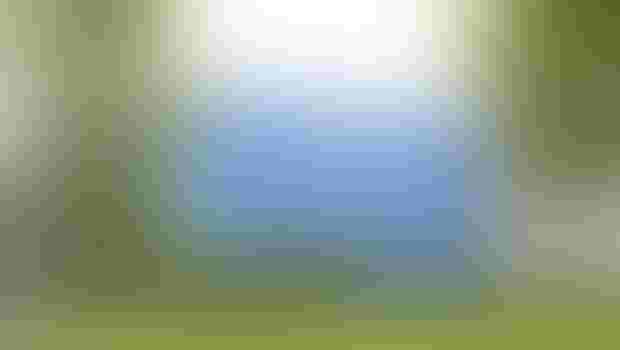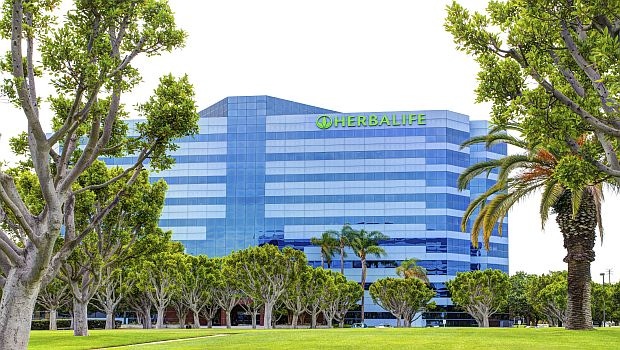 In a recent pyramid scheme lawsuit that Herbalife Ltd. agreed to settle, few distributors who received notice of the US$17.5 million agreement filed claims to recuperate their losses and obtain product refunds.
Although notices were sent to more than 1.5 million individuals, fewer than 7,300 claims were filed, court records showed. The average claimant who meets certain criteria will receive roughly $1,100 from a $15-million cash settlement fund, according to court documents filed this month.
The claims rate of 0.47 percent "is a clear red flag that the class notice program was inadequate and unfair," Douglas Brooks, a Massachusetts-based lawyer who represented 18 distributors objecting to the settlement, wrote in April 20 court papers.
Herbalife's outside legal team on Monday countered that the majority of class members who declined to file a claim "confirmed the integrity of its business model."
Plaintiffs' lawyers who were named as class counsel in the lawsuit said, "Based on the independent surveys produced by Herbalife, an explanation why only 7,238 claims were filed is that a significant majority of the individuals in the class definition joined Herbalife to consume its product or for a reason other than to make money, such as joining because a family member or friend asked him or him to join."
The settlement has faced little resistance, according to Thomas G. Foley, Jr., a partner with the Santa Barbara, California-based law firm Foley Bezek Behle & Curtis LLP who signed an April 13 court filing on behalf of the plaintiffs' lawyers. Twenty one objections were filed, and 485 class members opted out of the agreement, he noted.
Class counsel first sued Herbalife in 2013 on behalf of former distributor Dana Bostick, who argued the multi-level marketer (MLM) of weight-management and nutrition products was a pyramid scheme. Four other distributors who claimed losses in Herbaife's business joined Bostick in an amended lawsuit.
U.S. District Judge Beverly O'Connell preliminarily approved the class-action settlement, and a final hearing is scheduled for May 11 in her Los Angeles courtroom. The settlement covers approximately 1.55 million class members who were Herbalife distributors from April 1, 2009 through Dec. 2, 2014, according to public records.
Herbalife's business model is under investigation by federal and state authorities, including attorneys general who reviewed the settlement terms to verify it would not interfere with their ongoing probes.
Notice of Settlement
Brooks said in court papers that the low number of claimants reflected a failure to properly reach out to members of the Latino community. He also said the claims period was extremely short and characterized the notice and claim form as "confusing."
In comparable pyramid scheme actions, the claims rates have ranged between 3.7 percent and 31 percent, according to Brooks. For instance, he cited a class-action lawsuit in which 31 percent of Herbalife supervisors covered under a settlement filed claims. In another settlement that was limited to Herbalife distributors and supervisors in California, the claims rate was 11.7 percent, Brooks said.
Julie Contreras of the League of United Latin American Citizens (LULAC) previously told the court that many Latinos didn't understand the notice of the class-action settlement, and that there should have been an outreach effort targeting the undocumented community.
Contreras indicated many individuals affected by the lawsuit were undocumented workers who may have a different understanding of the legal system. Brooks also quoted plaintiffs' Salt Lake City-based attorney, Philip Dracht, who reported in court documents that "a handful of Spanish-speaking claimants had concerns about getting into 'trouble' for filing a claim."
Class counsel on Monday moved to strike Contreras' testimony, citing a number of objections on various evidentiary grounds and arguing she is not qualified to testify on MLMs and Herbalife's business model.
"Ms. Contreras does not explain what an appropriate outreach program would have been," Foley wrote in April 27 court papers.  "While she states in a conclusory fashion that one could have been utilized, she does not explain how such an outreach program would have been administered." Foley argued the notice program was adequate. It included, among other components, email and mail notices in either English or Spanish, and a settlement website in both languages. Class counsel fielded hundreds of phone calls from claimants, including individuals who speak Spanish, the lawyer wrote in a previous court document.
Herbalife's outside lawyers, Mark Drooks and Jonathan Schiller, characterized as "baseless conjecture" Brooks' argument that the Latino community did not receive adequate notice. In April 27 court papers, the lawyers also said the objection failed to claim the notice was defective.
Herbalife's counsel referenced the claims administrator's estimate that roughly 93 percent of class members received notice of the settlement.
Herbalife Arbitration Agreement
Brooks originally raised an objection that Herbalife distributors who are bound by an arbitration agreement were not entitled to damages under the settlement. Herbalife adopted the arbitration agreement in September 2013. Brooks had estimated the arbitration clause impacted around 330,000 class members because he assumed that all Herbalife distributors who joined the company in September 2013, and subsequently remained with the MLM, were all subject to the arbitration agreement.
The settlement agreement was later amended to exclude the same distributors subject to the arbitration agreement from the injunctive class as well. That meant all current Herbalife distributors were excluded from the class, Brooks posited, and didn't have the right to seek injunctive relief in the lawsuit. Under such reasoning, Brooks explained in an emailed statement, there was "no basis for including the corporate reforms in the settlement."
But in a court filing Monday, Herbalife's counsel rejected the argument that no current distributors are included in the settlement class. The lawyers said the arbitration agreement doesn't affect Herbalife distributors who joined the company before September 2013, but remained with Herbalife after that date.

Expected Cash, Product Refund Payments
Under the settlement that received preliminary approval, Herbalife agreed to set aside $15 million in cash for affected distributors and $2.5 million for product refunds. The company also  agreed to abide by 13 corporate policies that are intended to address claims in the lawsuit. Class counsel intend to request attorneys' fees that comprise no more than 30 percent of the settlement value up to $5.25 million and costs of $200,000, according to the court notice.
Under the original settlement terms, distributors who purchased at least $750 in qualified products during any year covered under the settlement may qualify for an award that represents their total loss from the sale of products or 50 percent of the price they paid for them, whichever is less, according to court records. But the parties recently moved to increase the amount to 75 percent.
Assuming the latter figure, claimants who filed for an award will receive an average payout of $1,120.09, Foley said. Of the total claims filed, 114 claimants will receive a payment in excess of $5,000, including one award that is nearly $99,000, he wrote in court papers.
Brooks pointed out that the aggregate value of the claims will total $7.3 million—less than half of the $15-million cash settlement fund—even if distributors qualify for an award that represents 75 percent of the price they paid for products.
As of the date of Foley's April 13 filing, approximately $902,000 had been claimed in product refunds. Herbalife has been accused of promoting a business model in which its distributors buy more products from the MLM than they can possibly resell. The fact that product refund claims weren't exhausted may undermine such a theory.
"This indicates that reports of front-loading and stockpiling product purchases were anecdotal," Foley wrote in court papers.
"If there really were tens of thousands of members who had Herbalife product stored in their garages they could not sell, why were so few claims submitted to the Claims Administrator for product return?" the lawyer asked. "A logical answer is that the anecdotal evidence was just that."
Herbalife's lawyers were even more direct. If the claims of the distributors who objected to the settlement were legitimate, "Herbalife would have seen nearly all of the products it sells returned for a 100-percent refund because the essential characteristics of an endless chain scheme is that there is no genuine demand for the products," Drooks and Schiller wrote.
"That the settlement has proven adequate to satisfy all claims is not a basis for criticizing the deal," Herbalife's legal team added. "Rather, it is proof that Plaintiffs were wise to settle a lawsuit that was predicated on the erroneous assumption that, if asked, most Herbalife members would claim to have been harmed through their relationship with Herbalife. The settlement asked this question of more than 1.5 million current and former Herbalife members, and the few who claimed a loss will be adequately compensated. But as Herbalife has long asserted, the vast majority of its current and former members confirmed the integrity of its business model and declined to make a claim."
Subscribe and receive the latest insights on the health and nutrition industry.
Join 37,000+ members. Yes, it's completely free.
You May Also Like
---