Federal Ruling Helps Dietary Supplement Industry, but is No Panacea
Federal Ruling Helps Dietary Supplement Industry, but is No Panacea
Texas Attorney General Ken Paxton must defend himself in a lawsuit against a dietary supplement manufacturer, thanks to a federal appeals decision.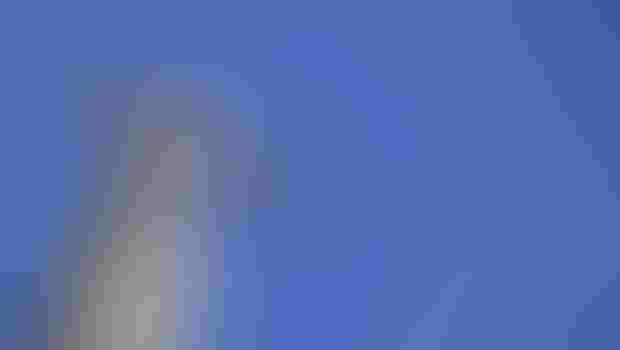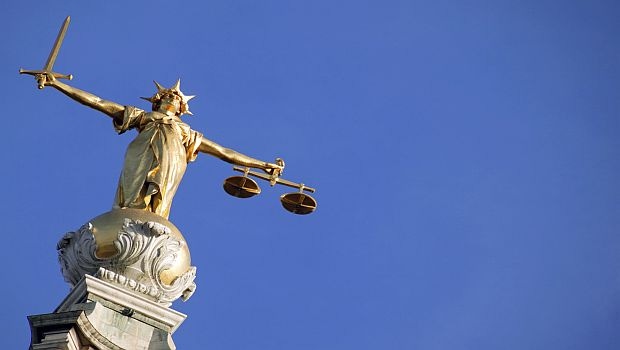 Earlier this fall, a federal appeals court revived a lawsuit filed against the Texas Attorney General by NiGen BioTech LLC, a manufacturer and distributor of dietary supplements. 
The Sept. 30 order keeps alive certain constitutional claims under federal law, but the panel of three Fifth Circuit judges otherwise affirmed the lower court's dismissal of NiGen's case, including a request for money damages against the attorney general.  
Legal experts said the ruling is not a cure-all pill for a dietary supplement industry that is presently under siege by state attorneys general.  
"Nobody should look at this case as a short-term strategy to respond to attorneys general should they end up on the wrong [side] of an attorney general action," said United Natural Products Alliance (UNPA) president Loren Israelsen, who began his career in the natural products industry in 1981 as general counsel to Nature's Way Products.
But attorney Jonathan Cohn, a partner in Washington with Sidley Austin LLP, said the ruling benefits "industry to some extent" by rejecting the state's argument that an attorney general's warning letter is not subject to judicial review until an enforcement action is taken.
Like most federal appeals, the case dates back years. In October 2011, Texas's state attorney general notified NiGen that use of the term "hCG" in dietary supplement packaging and labeling was false, misleading or deceptive in violation of the Texas Deceptive Trade Practices Act.  The office of Greg Abbott, the state attorney general at the time and currently governor of Texas, also contacted NiGen's retail customers, prompting CVS Pharmacy, Walgreens and Wal-mart to remove the weight-loss products—purportedly costing NiGen millions of dollars.
NiGen sued Abbott, claiming he was responsible for violations of its constitutional and civil rights. The company also sought injunctive relief and asserted tortious interference with existing business relations.
A federal judge in 2014 dismissed the case against the Texas Attorney General, finding it was barred by the Eleventh Amendment to the U.S. Constitution, or the doctrine known as sovereign immunity insulating states from lawsuits.
But writing for a three-judge panel of the Fifth Circuit in the Sept. 30 NiGen opinion, Circuit Judge Edith H. Jones referenced a 2013 Fifth Circuit decision that noted an exception to the doctrine of state sovereign immunity: when a plaintiff is seeking "prospective, injunctive relief from a state actor … based on an ongoing violation of the federal constitution."

The exception to the sovereign immunity doctrine is rooted in a 1908 U.S. Supreme Court case, Ex parte Young.
Jones said NiGen, a Utah LLC, has satisfied its burden of alleging a violation of the federal constitution for purposes of keeping the lawsuit alive.
"NiGen points to the complaint's straightforward allegations, of which there are many, that the AG's continued refusal (now after nearly four years) to justify its threatening letters still inflicts … an unconstitutional restraint on its commercial speech, punishment without due process, and other constitutional violations," the appeals judge wrote. "These allegations are sufficient to demonstrate the ongoing nature of the alleged unconstitutional conduct, which a federal court could remedy through prospective relief."
Lawyers representing NiGen and the Texas Attorney General's Office declined to comment on the Sept. 30 ruling.
Legal Experts Weigh in on Decision
Israelsen predicted the case will take years to be resolved. NiGen's constitutional claims were sent back to the trial court, and any future ruling could be appealed.
The Fifth Circuit's decision "involves some arcane questions of federal and state sovereignty," Israelsen said in a phone interview. "What was intriguing was the idea of this alleged conflict between federal law and state law, and the application … of the Texas state statutes enforced by the attorney general that seemed to involve the question of whether or not the state has the right to essentially bring actions that involve federal law."
Scott Bass, an attorney with offices in New York and Washington who heads up Sidley Austin's Global Life Sciences team, agreed with Israelsen that the Fifth Circuit's decision was not likely to prompt a wave of lawsuits against state attorneys general. He said the doctrine of sovereign immunity is difficult to overcome in a lawsuit against the state.
"The basic principle of sovereign immunity is the government has to do its job … and therefore you can't sue them everytime they are doing something," Bass said in a phone interview. "There are a lot of hurdles you have to get over before you defeat sovereign immunity. It's a very strong doctrine that's been around forever."
The Fifth Circuit noted the Eleventh Amendment bars NiGen's claims for money damages against the state. The appeals judges also affirmed the lower court's dismissal of NiGen's claims for state-law violations, retrospective relief, and declaratory relief against the attorney general's threats of an enforcement action.
"The problem is you still can't get damages," Cohn of Sidley Austin said in a phone interview. "You can still have careless and overly aggressive state AGs, or the FTC for that matter, taking enforcement actions without consequence."
But the Fifth Circuit's decision opens the door for judicial review of an attorney general's warning letter.
"The game some AGs play is they issue the warning letter, which can have devastating consequences … but under the state AG's argument, there is no judicial review until an actual enforcement action is filed," Cohn explained. "You are sitting there. You got the warning letter and you are losing customers because you got the warning letter. Under the state AG's viewpoint, courts cannot review the merits of the warning letter because there is no actual enforcement action."
The NiGen decision rejects that argument.
Noted Jones in the 13-page court opinion: "We make no predictions about the outcome of this case except to acknowledge that if NiGen succeeds in enjoining the AG's conduct, which would require a retraction of the offending letters and/or the instigation of procedurally adequate enforcement measures, NiGen could again conduct business as usual."  
Subscribe and receive the latest insights on the healthy food and beverage industry.
Join 47,000+ members. Yes, it's completely free.
You May Also Like
---