Federal Judge Refuses to Acquit PCA Defendants in Food-Safety Trial
Federal Judge Refuses to Acquit PCA Defendants in Food-Safety Trial
The 26-page ruling brought to light allegations that the jury engaged in misconduct by considering information that was not in evidence at trial—namely the fatalities that were linked to PCA's contaminated peanut products.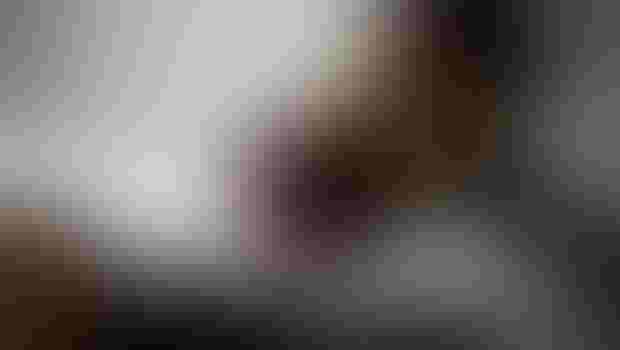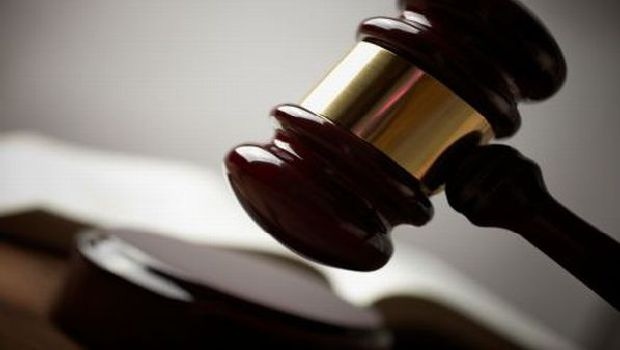 A federal judge on Thursday refused to set aside jury verdicts of guilt against three former executives of the defunct Peanut Corp. of America (PCA), the company tied to a fatal outbreak of foodborne illness.
Stewart Parnell, PCA's owner, his food broker sibling Michael Parnell and quality assurance manager Mary Wilkerson will next face sentencing after they were found guilty of various crimes, including fraud, conspiracy and obstruction of justice. To date, federal prosecutors haven't made sentencing recommendations.
U.S. District Justice W. Louis Sands in Albany, Georgia, refused to acquit the defendants. He found the evidence against them "overwhelming" during a trial that spanned more than six weeks of testimony.
The Salmonella Typhimurium outbreak was traced back to PCA's plant in Blakeley, and was linked to 714 reported illnesses in 46 states and nine deaths in Idaho, Minnesota, North Carolina, Ohio and Virginia, according to the Centers for Disease Control and Prevention (CDC).
"We are pleased with the judge's order reiterating the overwhelming evidence that was presented at trial," Nicole Navas, a Justice Department spokeswoman, said Friday in an emailed statement. "The evidence included the testimony of 45 witnesses and 1,001 documents, which established that Stewart Parnell and Michael Parnell participated in several schemes by which they defrauded Peanut Corporation of America customers and jeopardized the quality and purity of their peanut products. The verdict demonstrated that the Department of Justice will not hesitate in our pursuit of those who break our laws and compromise the safety of America's food supply for financial gain."
Juror Misconduct?
The 26-page ruling brought to light allegations that the jury engaged in misconduct by considering information that was not in evidence at trial—namely the fatalities that were linked to PCA's contaminated peanut products. Sands, however, concluded the jury was not exposed to evidence outside the courtroom and the PCA executives were not prejudiced.
Ken Hodges, one of four attorneys who represented Stewart Parnell at trial, said his client planned to file an appeal following sentencing.
"We did not have an impartial jury. They were biased and they talked about things in the jury room that were not in evidence," Hodges said Friday in a phone interview.
Hodges said federal prosecutors didn't introduce evidence of the deaths at trial.
But after the case concluded, a juror known as Juror 34 raised the issue of juror misconduct during an encounter with Wilkerson, according to Sand's ruling. During a hearing last October, Juror 34 advised the judge "Juror 35 told Juror 34 during jury selection that Juror 35 believed all Defendants were guilty because their actions resulted in the deaths of nine people."
Sands said Juror 34 told him "the encounter with Wilkerson was an emotional experience for Juror 34 because Juror 34 felt personally responsible for Wilkerson's conviction."
According to Juror 34, a number of jurors that Juror 34 could not identify revealed they conducted "their own research over the course of the trial and discovered that the Defendants 'killed nine people,'" Sands wrote.
Before the jury was picked, Sands had read an instruction that stated, in part: "You are instructed that until you are excused you should not discuss this case or these proceedings with anyone, including other jurors and members of your family or allow any juror to discuss them with you."
In November, the judge questioned all the jurors individually and advised them he was investigating allegations of juror misconduct. Juror 35 denied making a statement to Juror 34 or anyone else during the jury selection process. Juror 35 also denied having any knowledge of the deaths or that others had conducted independent research.
A separate juror told Sands Juror 35 had expressed the belief during deliberations that several people died from the Salmonella outbreak tied to PCA. But Juror 35 was reminded by other jurors that the evidence only included testimony that several hundred people had fallen ill.
Some jurors admitted during the jury selection process that they heard about the deaths, but they told the judge they would only consider the evidence at trial in deciding the case.
Sands concluded Juror 34's testimony couldn't be corroborated.
"Viewing the totality of the circumstances, the Court finds that there is no indication that any juror concealed harbored bias from the Court or Defendants," he wrote in the ruling.
Stewart Parnell
In September, the jury returned a number of guilty verdicts against the three PCA executives. Stewart Parnell was convicted of mail and wire fraud, conspiracy to engage in mail and wire fraud, introduction of adulterated and misbranded food into interstate commerce with intent to defraud or mislead, conspiracy to commit those latter crimes, and obstruction of justice.
Stewart's lawyers claimed the evidence was inadequate to sustain the convictions, an argument Sands plainly rejected.
At trial, federal prosecutors relied in part on the testimony of Samuel Lightsey and Daniel Kilgore, two former PCA operations managers who cooperated with the government and previously pleaded guilty to criminal charges.
The two men "testified as to Stewart Parnell's participation with other individuals to falsify and mail COAs [certificates of analysis] to customers in other states for the purpose of creating the belief in those persons that the information contained in those COAs was truthful," Sands wrote, commenting on a conspiracy charge against Stewart Parnell. "Stewart Parnell also participated with others to ship peanut products to customers in other states while contemporaneously making misrepresentations calculated to ensure those persons had no knowledge that the peanut products were not tested for salmonella, had tested positive for salmonella, or were otherwise not what they purported to be."
Hodges on Friday maintained his client had no economic incentive to ship contaminated products because he had insurance coverage. He also said Stewart Parnell had no knowledge that the products were tainted.
"He had absolutely no idea there was anything wrong with the product," Hodges said. "Otherwise, he wouldn't have eaten it himself. He wouldn't have fed it to his children. He wouldn't have fed it to his grandchildren."
"He absolutely, unequivocally believed he was shipping good product," the lawyer added.
Michael Parnell and Mary Wilkerson
The judge also found the evidence was sufficient to sustain convictions against Michael Parnell and Wilkerson. Michael Parnell was convicted on all counts in an indictment against him except for introduction of adulterated food into interstate commerce with intent to defraud or mislead.
Sands found "ample" support to uphold a conspiracy conviction against him.
"Kilgore testified that Michael Parnell participated in a meeting whereby a decision was made to use negative tests obtained on certain lots of peanut paste and use those results for subsequent lots that tested positive for Salmonella or were not tested at all," the judge wrote. "Kilgore also testified that Michael Parnell would personally falsify COAs and send them to Kellogg's for the purpose of creating the false belief in employees of Kellogg's that the products they were receiving from PCA were confirmed to be free of Salmonella. Lightsey testified that he informed Michael Parnell of the referenced scheme and Michael Parnell admitted his knowledge of the scheme."
Wilkerson was only convicted on one charge of obstruction of justice. Sands found the evidence against her was sufficient to uphold the conviction.
An FDA inspector, Janet Gray, testified at trial that Wilkerson told Gray in January 2009 she was unaware that any of PCA's products tested positive for Salmonella. But the government introduced a June 2008 email from Wilkerson that said, "we have a problem with … Salmonella at least every other week." Another email from Wilkerson to Stewart Parnell acknowledged that a particular lot of peanut product was tainted with Salmonella, according to Sand's ruling.
Ed Tolley, an attorney representing Michael Parnell, and Thomas Ledford, Wilkerson's attorney, didn't immediately respond to requests for comment on the ruling.
Subscribe and receive the latest insights on the healthy food and beverage industry.
Join 47,000+ members. Yes, it's completely free.
You May Also Like
---