Federal Court Encourages Independent Tests on Supplements that NY Attorney General Probed
Federal Court Encourages Independent Tests on Supplements that NY Attorney General Probed
U.S. District Judge John Darrah is aware that the retailers have questioned the reliability of DNA barcode testing and made it clear that accurate testing is a lynchpin of the case.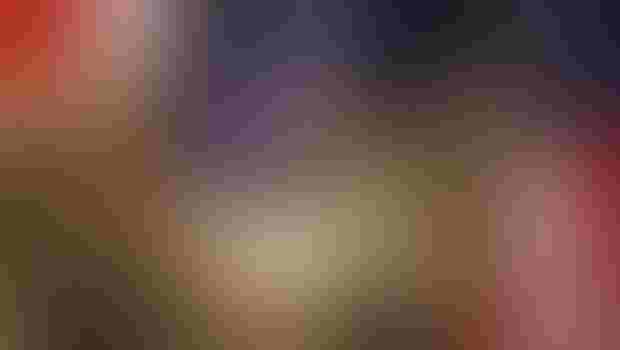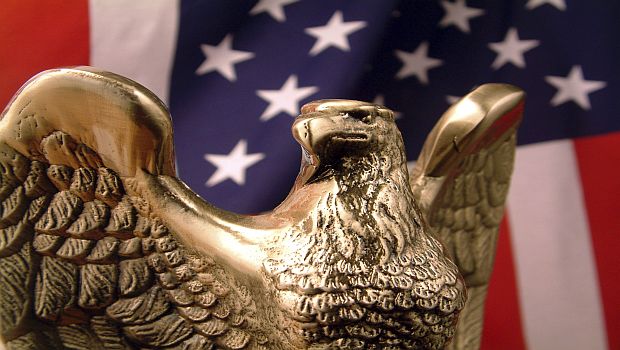 For months, trade associations representing the U.S. dietary supplement industry have questioned the truthfulness of test results that implied botanical products sold at national retail stores including Walmart and Target don't contain the labeled herbs and are loaded with zany contaminants such as houseplants, wild carrot and asparagus.
New York Attorney General Eric Schneiderman released the findings in early February and announced he was investigating a number of national retailers including GNC. The startling findings—that 79 percent of test results from herbal supplements tested didn't identify DNA related to the labeled content or were contaminated with other plant material—threatened to rock consumer confidence in natural products, incited newspaper editorials that criticized FDA's role in regulating supplements, and spurred an avalanche of proposed class-action lawsuits against some of the country's largest retailers.
The industry's unremitting demands for Schneiderman to release the full testing results and his scientific methodology—including requests that have been filed under New York's Freedom of Information Law—have been met with resistance, leaving crucial questions unanswered: Were Schneiderman's findings from DNA barcode testing accurate, and even if the testing methodology was flawed, would other testing methods corroborate the attorney general's findings in part or in whole?
The natural products industry, and consumers of botanical supplements, may soon have an answer. A federal judge in Illinois who is overseeing dozens of consolidated class-action lawsuits has encouraged the litigants to test the products through an independent source. The lawsuits are pending against the national retailers whose supplements were tested by Schneiderman: GNC, Target, Walgreens and Walmart.
Plaintiffs' lawyers also have agreed to release to the retailers tests that they have conducted on the products. In a related development, Walmart and the other defendants will turn over to plaintiffs all the documents that they shared with Schneiderman relating to the products under investigation.
Herbal experts such as Mark Blumenthal of the American Botanical Council have questioned the reliability of DNA barcoding to test botanical extracts because the DNA may become degraded or lost during processing of the supplement even though consumers may still be getting the advertised ginkgo biloba, St. John's Wort and other herbs.
"Just as the plaintiffs are seeking that the defendants turn over everything in terms of all their information, given that the basis of this lawsuit is the Attorney General's controversial testing methods, I would encourage the judge in the case—in fact all parties—to call for the New York Attorney General in the interest of transparency to turn over the methodology of the scientists that he hired to do his study," said Jeff Stier, a senior fellow with the National Center for Public Policy Research in Washington.
"Once we see the science and once we see the methodology and once we understand … the raw data and the idea behind or justifying the use of this barcoding technology, then maybe jurors can eventually make an informed decision on this case but until then I don't think they will be able to and the class action should be dismissed," Stier told Natural Products INSIDER.
A spokesman for Schneiderman on Friday declined to comment.
U.S. District Judge John Darrah is aware that the retailers have questioned the reliability of DNA barcode testing and made it clear that accurate testing is a lynchpin of the case.
During an Aug. 20 status conference, the judge said he found "very interesting" GNC's independent testing and its view "that the barcode device was not as accurate as it should have been, and that perhaps the New York Attorney General's results were skewed, at least in some regard," according to a transcript of the proceedings.
"The judge seems very interested in the testing," said David Torreblanca, an associate attorney with New York-based Collins, McDonald & Gann P.C., a law firm that counsels supplement companies but is not involved in the class-action litigation.
Elizabeth Fegan, a lawyer in Chicago who is representing the plaintiffs with the class-action law firm Hagens Berman Sobol Shapiro LLP, confirmed in an email that plaintiffs have conducted their own tests on products. She did not immediately respond Friday to a request for details on those test results.
The judge encouraged the parties to meet and "consider some kind of testing by an independent company whose integrity both sides agree is impeccable, sort of along the lines of what GNC has done so far."
Independent test results could have ramifications for the broader supplement industry, either bolstering its credibility or undermining it and possibly calling into question the business practices and integrity of contract manufacturers that make products for national retailers.
"The greater implication is these products can be tested by competent laboratories and they will either show they meet label claims or they will show problems," said Anthony Young, a seasoned food and drug lawyer in Washington with the law firm Kleinfeld, Kaplan and Becker LLP.
Of the four retailers whose products were tested by Schneiderman, GNC has the most at stake because selling supplements is the meat-and-potatoes of its business. At least 22 class-action lawsuits have been filed against GNC.
In the litigation, GNC may find itself in a better negotiating position than Target, Walmart and Walgreens. In March, the sports supplements retailer reached an agreement with Schneiderman. The agreement expressly acknowledged Schneiderman's office found no evidence that GNC had violated FDA's cGMPs (current good manufacturing practices), which are intended to ensure supplements contain what they claim on the labels and are free of adulterants. GNC has its own manufacturing facilities.
Already, eight lawsuits filed against GNC have been dismissed, John Hooper, GNC's outside counsel, noted during the status conference. The judge authorized GNC to proceed on a separate track as it seeks to resolve the cases.
"We feel very confident in our discussions so far with the plaintiffs that a continued open dialogue, free open discovery for GNC, is going to lead to dismissal," Hooper told the judge.
Unlike GNC, the three other retailers remain under investigation by Schneiderman. Walmart, Walgreens and Target haven't publicly disclosed what, if any, testing they have conducted on the supplements that are the subject of Schneiderman's probe, and what any results divulged.
GNC, Walgreens and Target declined to comment on the pending litigation.
"We take customer satisfaction seriously," Walmart spokesman Randy Hargrove said Friday in an emailed statement. "We are currently working with suppliers and interested government officials to address their concerns."
He declined further comment, citing the pending litigation.
The retailers have until Monday, Aug. 31 to turn over to plaintiffs the documents that were shared with Schneiderman and relate to the tested products.
"Discovery shouldn't be used as a fishing expedition or used as a weapon to harass a party in the hopes of prompting a settlement. In this case, the judge appears to have gotten it right by limiting the scope of discovery to the issues at hand," Torreblanca said in a phone interview.
Plaintiffs have until Oct. 21 to amend their lawsuit. If the details in that complaint reference additional evidence beyond Schneiderman's findings that the supplements were mislabeled and adulterated, the retailers—and natural products industry—may face more negative press and uncertainty.
Subscribe and receive the latest insights on the healthy food and beverage industry.
Join 47,000+ members. Yes, it's completely free.
You May Also Like
---