FDA warns supplement companies to remove BMPEA from products
FDA warns supplement companies to remove BMPEA from products
In warning letters issued Wednesday, FDA demanded that a handful of companies cease distribution of the BMPEA-containing products, and said failure to do so could result in enforcement action without additional notice.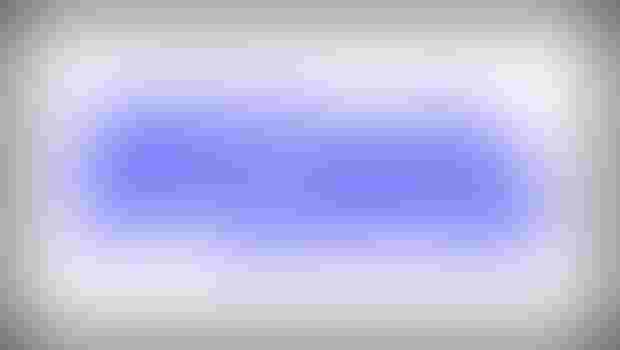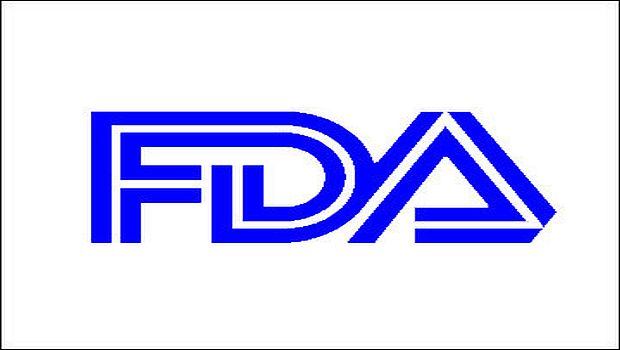 Facing pressure from lawmakers on Capitol Hill and additional scrutiny, FDA on Wednesday demanded in warning letters that a handful of supplement companies cease distribution of products that contain a controversial substance known as BMPEA.
BMPEA does not qualify as a dietary ingredient, is not an approved food additive and there is no basis to conclude the substance has been generally recognized as safe (GRAS) in food, according to FDA. The agency said products declaring BMPEA as a dietary ingredient are "misbranded" because the substance doesn't meet the definition of a dietary ingredient under the Federal Food, Drug & Cosmetic Act (FD&C).
FDA demanded the companies cease distribution of the BMPEA-containing products, and said failure to do so could result in enforcement action without additional notice. The agency cited its authority under federal law to seize products and obtain an injunction.
The warning letters were issued just days after lawmakers called on FDA today to investigate manufacturers of dietary supplements containing BMPEA and take swift regulatory action. Sens. Dick Durbin (D-Illinois), Richard Blumenthal (D-Connecticut) and Charles Schumer (D-New York) expressed concerns over BMPEA after research led by the physician Pieter Cohen of Harvard Medical School identified BMPEA as an amphetamine-like substance that was being sold in a number of weight-loss and sports supplements. The researchers said the supplements were labeled as containing Acacia rigidula, a shrub native to Texas, and that FDA had also identified BMPEA in supplements in 2013.
BMPEA, which was listed on the product labels as a dietary ingredient, goes by a number of names including R-beta-methylphenethylamine HCl, Beta-methylphenethylamine, β-methylphenylethylamine, 1-amino-2-phenylpropane and 2-phenylpropan-1-amine, FDA said.
The research, published in the journal Drug Testing and Analysis, stoked criticism of FDA in Washington because the agency hadn't taken steps to remove BMPEA-containing supplements from the U.S. market. The authors cited research in the early 20th century that found the amphetamine-like substance increased blood pressure and heart rates in cats and dogs.
Cohen on Thursday questioned FDA's delay in taking enforcement action.
"The information that the FDA used to issue warnings letters appears to be based on information that the agency has had for two years," Cohen said in an emailed statement. "This raises many important questions: Why did the FDA take two years to warn consumers about the sale of a synthetic drug in supplements? Why did the FDA wait two years to send warning letters to companies? And what, if any, consequences are there going to be for companies who have been doing so?"
Siobhan DeLancey, an FDA spokeswoman, responded to Cohen's initial questions.
"Under existing law, including the Dietary Supplement Health and Education Act [DSHEA] passed by Congress in 1994, the FDA can take action to remove dietary supplement products from the market, but the agency must first establish that such products are adulterated (e.g., that the product is unsafe) or misbranded (e.g., that the labeling is false or misleading)," she said in an emailed statement. "The FDA prioritizes enforcement actions based on available resources and the level of safety concern identified; the agency faces the challenge of having limited resources to monitor the marketplace for potentially harmful dietary supplements."
Steve Mister, president and CEO of the Council for Responsible Nutrition (CRN), a trade association representing dietary supplement manufacturers and ingredient suppliers, supported FDA's decision to issue the warning letters.
"We think that when the agency has concerns about either the basis or legality of an ingredient that they should move quickly to address those issues and reinforce consumer confidence in the market," he said Thursday in a phone interview.
FDA issued warning letters to Hi-Tech Pharmaceuticals Inc. (relevant products: Fastin-XR, Fastin Rapid Release and Lipodrene Extended Release); Tribravus Enterprises LLC dba iForce Nutrition (Conquer Fruit Punch Slam and Raspberry Lemonade flavors); Train Naked Labs LLC (Critical FX and Sudden Impact); Better Body Sports LLC (Phoenix Extreme) and Human Evolution Supplements Inc. (Core Burner Watermelon powder).
FDA gave the companies 15 days from receipt of the letters to respond.
Heinz Senior, co-owner of Human Evolution Supplements, on Thursday said the company had retained a lawyer to determine its next steps and planned to substitute BMPEA with another ingredient.
"We are taking all the actions to make sure all our products are safe for our customers," he said in a phone interview.
Tribravus Enterprises, Train Naked Labs and Better Body Sports did not immediately respond Thursday to emails and phone calls. Other retailers that had sold BMPEA supplements removed them from the market after Cohen's research was published.
Researchers and some supplement companies that have sold BMPEA in products have disagreed on whether the substance is a natural substance that qualifies as a dietary ingredient. FDA made its position clear in two of the five warning letters.
"Although your product labeling asserts that BMPEA is an extract of the botanical Acacia rigidula, we are aware of no evidence to support an assertion that BMPEA is, in fact, a constituent of this botanical," FDA said in letters addressed to iForce Nutrition manager David Nelson and Hi-Tech president Jared Wheat.
Ten supplements, or nearly half of the Acacia rigidula products that researchers tested, were supplements sold by Hi-Tech, the researchers reported in the journal Drug Testing and Analysis.
The company has insisted the substance is naturally occurring and refuted accusations that BMPEA-containing supplements are contaminated.
"We believe FDA is responding from pressure from outside sources like New York Senator Chuck Schumer and Dr. Cohen from Harvard," Hi-Tech said Thursday in an emailed statement, citing "a wealth of science on acacia species and their phenylethylamine alkaloids" dating back decades.   
"The position of the FDA flies in the face of testing done over the past 60 years on acacia species," the company added.
In a joint statement Thursday, Durbin and Blumenthal disputed Hi-Tech's position that BMPEA is natural.
"For far too long, dietary supplement manufacturers have either failed to list BMPEA on their product labels or have deceptively mislabeled the stimulant as a 'natural botanical.' There is nothing natural about this synthetic stimulant, which researchers describe as an alternative to amphetamine," the senators declared.
FDA also said on a BMPEA webpage linked to the warning letters that its 2013 research determined "BMPEA is not a constituent or extract of Acacia rigidula."
Subscribe and receive the latest insights on the healthy food and beverage industry.
Join 47,000+ members. Yes, it's completely free.
You May Also Like
---