FDA Issues 14 Warning Letters on DMBA to Supplement Companies
FDA Issues 14 Warning Letters on DMBA to Supplement Companies
The warning letters were issued about six months after researchers who found DMBA in several supplements reported that the substance hadn't been studied in humans and was an analogue of another controversial ingredient.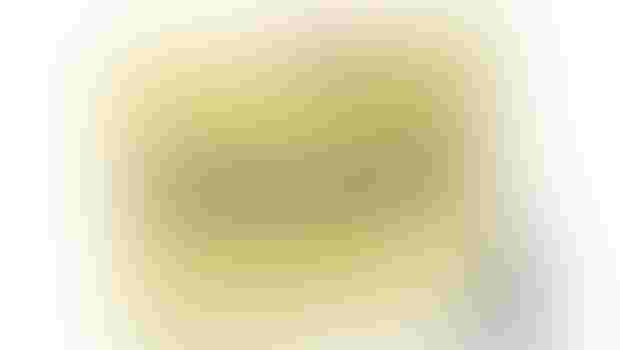 FDA recently demanded that 14 companies in the natural products industry cease distribution of supplements that contain a substance known as DMBA.
FDA warned it may take additional enforcement action without further notice if the "adulterated" products aren't immediately taken off the market.
The warning letters were issued about six months after researchers reported in the journal Drug Testing and Analysis that the substance hadn't been studied in humans and was an analogue of another controversial ingredient that FDA has declared cannot be marketed in supplements: DMAA.
"This is extremely welcome news," Pieter Cohen, an assistant professor with Harvard Medical School who has researched a number of controversial supplements, said in an emailed statement. "Rather than waiting until heart attacks, strokes or deaths are definitely linked to this new designer stimulant, the FDA has now made it extremely clear to manufacturers: there is no justification to sell DMBA in supplements and it poses a potential health risk to consumers."
In the article published last year, Cohen and two other researchers said they were "unaware of any scientific evidence that DMBA has ever been extracted from any plant, while synthetic DMBA is easy to synthesize and widely available." NSF International and the Netherlands-based National Institute for Public Health and the Environment analyzed 14 supplements, 12 of which contained DMBA.
Cohen is a physician with Cambridge Health Alliance in Massachusetts. He said he is concerned that DMBA presents the same risks as another controversial substance that he has researched: BMPEA, the recent subject of a round of FDA warning letters.
"I am concerned about precisely the same risks for consumers who exercise after using DMBA or BMPEA supplements," he said. "Although the structures of the molecules are very different, from a medical perspective, these compounds appear to act in animal models in very similar ways. The very limited information we have about these drugs comes from small animals studies from the 1930s and 1940s. DMBA and BMPEA both increase heart rate and blood pressure in animal experiments; it would [be] reckless to just presume that consuming these drugs in unpredictable dosages would be safe."
A number of supplements list DMBA as a dietary ingredient. FDA, however, said the substance had not been marketed before Oct. 15, 1994 and therefore didn't qualify as a grandfathered ingredient under the 1994 Dietary Supplement Health and Education Act (DSHEA).
The products also fail to meet either of two requirements that would exempt DMBA from its status as an adulterant, according to the warning letters. FDA said the substance wasn't present in the food supply in a form that wasn't chemically altered; and the agency was not aware that it had received a new dietary ingredient (NDI) notification citing DMBA's history of use or other evidence of safety.
"Even if the required notification had been submitted, we know of no evidence that would establish that your products are not adulterated," FDA stated in the warning letters.
Steve Mister, president and CEO of the Council for Responsible Nutrition (CRN), a trade association representing dietary supplement and functional food manufacturers and ingredient suppliers, welcomed the news of the warning letters.
"Now that FDA has indicated that BMPEA is not a legal dietary ingredient, we are encouraged to see that the agency is moving quickly to identify the same concerns for this ingredient," he said in an emailed statement. "This demonstrates that FDA has multiple enforcement options under the law, including the use of the new dietary ingredient notification provision as a means to remove a product if no NDI has been filed."
Sens. Richard Durbin (D-Illinois) and Richard Blumenthal (D-Connecticut) also weighed in this week. After the DMBA research was published last year, they called on FDA to take action.
"After unacceptable delay, the FDA has finally heeded our call and taken steps to get this dangerous, mislabeled supplement off the shelves," Blumenthal and Durbin said in a joint statement. "Consumers deserve to know what ingredients are in the products they're taking and it is unacceptable that the health risks associated with supplements containing DMBA have been hidden for so long. The FDA was right to take action and demand these dangerous products be removed from shelves."
Warning letters were issued to the following companies: Vital Pharmaceuticals Inc. d/b/a VPX Sports (Products: VPX Redline White Heat [strawberry, fruit punch and watermelon]) and MD2 Meltdown); Powder City LLC (AMP Citrate); Prime Nutrition (PWO/STIM); Beta Labs (Oxyphen XR Amp'd); Genomyx LLC (Product: EVOL); Lecheek Nutrition (Ampilean and Ampitropin); Iron Forged Nutrition d/b/a TGB Supplements (Contraband); Nutrex Research Inc. (Adipodex); Blackstone Labs LLC (Angel Dust); 1ViZN LLC (Velocity); Core Nutritionals LLC (AMP Citrate); RPM Nutrition LLC (Red Rum SS); Brand New Energy LLC (Yellow Bullet AMP); and DSEO LLC (HybriLean and PREAMP).
Howard Gaines, director of operations with Blackstone Labs, said: "We will be complying with the FDA's request by discontinuing PWO/Stim and by reformulating Angel Dust to comply with the FDA requirement."
Natural Products INSIDER could not contact Beta Labs, whose email was undeliverable and listed phone number on its website was answered by a roofing company. The other 12 supplement firms did not respond Wednesday to requests for comment on the warning letters.
Subscribe and receive the latest insights on the healthy food and beverage industry.
Join 47,000+ members. Yes, it's completely free.
You May Also Like
---