Emails Highlighted as Incriminating Evidence in USPlabs Indictment
Emails Highlighted as Incriminating Evidence in USPlabs Indictment
The ongoing prosecution against Dallas-based USPlabs symbolizes what industry critics perceive as rampant fraudulent activity plaguing America's US$37 billion dietary supplement industry.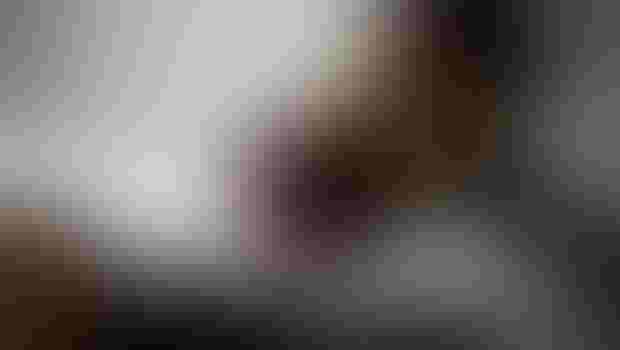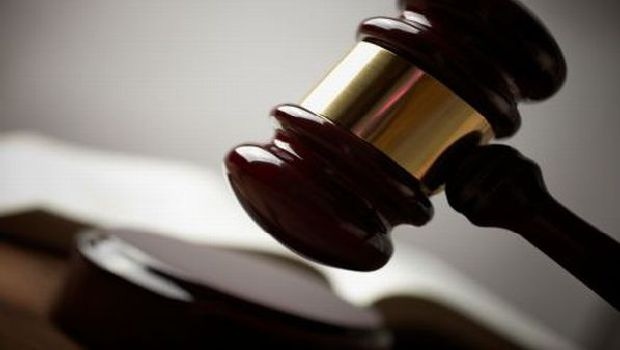 Four hundred million dollars.
This is the fruit of years of a criminal conspiracy, according to a grand jury investigation into USPlabs LLC, the beleaguered sports supplement marketer indicted in November.
The ongoing prosecution against Dallas-based USPlabs, contract manufacturer S.K. Laboratories and executives of both companies symbolizes what industry critics perceive as rampant fraudulent activity plaguing America's US$37 billion dietary supplement industry.
The 11-count indictment ranks among 14 criminal cases that have been prosecuted over the last year against the dietary supplement industry by the federal government, according to the U.S. Department of Justice.

The dietary supplement executives are likely heading to prison, if convicted of charges that range from wire fraud to obstruction of an agency proceeding to conspiracy to introduce misbranded food.
Of course, an indictment only reflects the prosecutors' side of the story, noted Ronald Friedman, a former federal prosecutor in Seattle who supervised grand juries for a number of years.

"The prosecutor has no duty to present any exculpatory or mitigating evidence to the grand jury," Friedman, a shareholder with the law firm Karr Tuttle Campbell, explained in a phone interview. "The defense doesn't get any participation until after the indictment is returned. It's like a baseball game and you've just seen the top of the first inning. The other team hasn't even come to bat."
Indictment Cites Incriminating Emails

Emails referenced in the 35-page indictment paint a portrait of USPlabs and its contract manufacturer as conspirators behind the creation of fraudulent documents, misrepresenting ingredients as deriving from nature when they were actually synthetic chemicals made in China.
Referencing the ingredient DMAA in USPlabs' products, S.K. Laboratories' Vice President Sitesh Patel said in a May 2009 email to USPlabs' owners, "lol stuff is completely 100% synthetic [sic]," according to the grand jury indictment.
In an email on Dec. 8, 2011, USPlabs' CEO Jacobo Geissler allegedly instructed a Chinese chemical seller to mislabel a shipment of nine different chemicals by writing: "Please send as Green coffee samples and send them all together … And don't label the individual bags. Label as green coffee sample 1, 2, 3 etc."
The case against USPlabs "shows the seriousness on the part of the DOJ in investigating and prosecuting violations of the Food, Drug and Cosmetic Act outside the traditional drug and device areas," said Geoffrey Kaiser, a former federal prosecutor and current partner with the New York-based law firm Rivkin Radler LLP, in a phone interview. "There is an obvious concern with illegal criminal conduct in the misbranding and adulteration of" dietary supplements.
Kaiser found various emails cited in the indictment to be quite compelling. One email referenced correspondence from Patel to USPlabs executives concerning the creation of Jack3d, USPlabs' popular supplement that contained DMAA before the ingredient was removed from the product due to widely reported safety concerns. The email included a fraudulent certificate of analysis (COA) that USPlabs would use nearly verbatim to import DMAA for years, according to the indictment. Manufacturers and retailers of dietary supplements often rely on COAs to verify ingredients are what they purport to be.
"Have your supplier create a COA like this," the indictment quoted Patel.
"When you've got someone's words directly discussing an effort to mislead or deceive about the authenticity of contents of a product they are selling, it's very powerful evidence of fraudulent intent," said Kaiser, who served as chief of Health Care Fraud Prosecutions for the U.S. Attorney's Office for the Eastern District of New York.


USPlabs, S.K. Laboratories Deny Allegations
Joseph McMullen, an attorney in San Diego representing S.K. Laboratories, denied the charges brought against the company.
"SK Laboratories Inc. is confident that none of its products have ever been tainted or unsafe and that it has never participated in fraud," McMullen stated in an email to Natural Products INSIDER. "We are extremely disappointed the prosecutors have taken conversations and emails out of context and brought the company into this litigation. When all the facts are presented, SK Laboratories Inc. and its leadership will be absolved of any wrongdoing."
S.K. Laboratories and USPlabs are continuing to operate. USPlabs' website features in capital letters its Jack3d product with the proclamation, "New Kick Ass Flavor!" and "The Ultimate Pre-Workout Training Matrix."
Michael Uhl, a Dallas-based lawyer who represents USPlabs, denied the company engaged in any wrongdoing. He also said the allegations are unrelated to any of USPlabs' current formulations in its products.
"Regarding the government's allegations, the company and its owners vehemently deny that the company ever attempted to defraud its retail customers or consumers, sold any unsafe products, or engaged in any wrongdoing," Uhl, of the law firm Fitzpatrick Hagood Smith & Uhl, LLP, stated in an email. "They expect to be fully vindicated and look forward to their day in court."
Cooperation, Fraudulent Monies Factor into Sentencing
The indictment doesn't specify who, if anyone from USPlabs or S.K. Laboratories, is cooperating with the investigation. But if any of the named defendants plead guilty and agree to cooperate with the government, federal sentencing guidelines grant the judge discretion to hand down a sentence that is below what the guideline range otherwise would be, Rivkin Radler's Kaiser explained.
In the recent criminal trial against executives of the defunct Peanut Corp. of America in the wake of a deadly outbreak of Salmonella, former operations managers at the peanut plant agreed to cooperate with the government and testified at a trial against PCA's former owner and other executives. In spite of their cooperation, the defendants still received prison sentences.
"You are still going to serve some jail time in the vast majority of cases," Kaiser said, referencing defendants who provide "substantial assistance" to the government under Section 5K1.1 of the federal sentencing guidelines. "I think it's highly unlikely somebody is going to get off scot-free in terms of a probationary sentence … but it's ultimately up to the judge."
The hundreds of millions of dollars that USPlabs obtained through the alleged fraud also is relevant, former prosecutors said, because funds traceable to a fraud come into play in the federal sentencing guidelines.
According to count one of the indictment, the defendants collected at least US$400 million that they would not have otherwise obtained without the conspiracy to commit wire fraud. The indictment further alleged several of the defendants transferred more than $230 million of wire fraud and wire fraud conspiracy proceeds from a USPlabs business account at Chase to USPlabs Charles Schwab accounts.
"Since the amount of loss from the criminal activity is really the single biggest factor in determining what your sentencing range is under those guidelines, you are talking about an enormous amount of time," Kaiser said.
Upon conviction, some of the charges filed against the defendants carry maximum statutory penalties of 20 years in prison. Examining the $230 million figure cited in the indictment, Friedman reckoned the "exposure is in the 10-year range," although he cautioned many factors come into play under the sentencing guidelines.

"The ultimate disposition will be reflected on what both sides have to say," Friedman said, "if it's resolved."
With the exception of USPlabs president Jonathan Doyle and Kenneth Miles, a quality assurance executive in charge of USPlabs' compliance, all the defendants were arrested on Nov. 17, coinciding with the government's unsealing of the 11-count indictment. Federal authorities also seized assets in dozens of investment accounts, real estate in Texas, and a number of luxury and sports cars.
USPlabs' assets could factor into a plea agreement. "If you are the prosecutor, you certainly want to try and maximize the amount of restitution," Kaiser said. "It looks like they have identified various accounts in the indictment. … Restitution becomes important and the potential for a plea resolution is always there."

Even absent such a plea deal, funds and other property traceable to the defendants' conspiracy to commit wire fraud and certain other criminal activity is forfeitable to the government, according to the indictment. But the burden is on the government to prove its case beyond a reasonable doubt.
Subscribe and receive the latest insights on the healthy food and beverage industry.
Join 47,000+ members. Yes, it's completely free.
You May Also Like
---