Egg Farmers Prison Sentences Affirmed in Food-Safety Case
Egg Farmers Prison Sentences Affirmed in Food-Safety Case
Austin "Jack" DeCoster, and his son Peter DeCoster of Quality Egg argued the punishments were unconstitutional or alternatively unreasonable.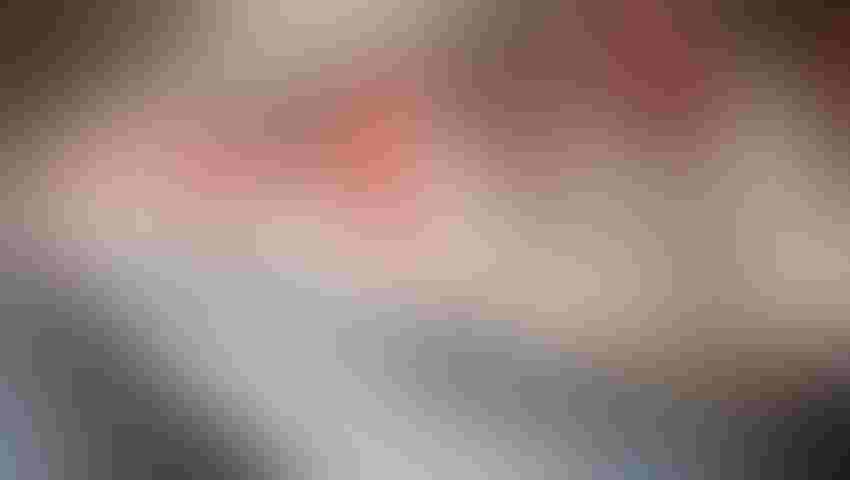 A federal appeals court recently upheld the short prison sentences of Iowa egg farmers in a case that a legal expert said could be appealed to the U.S. Supreme Court and has ramifications for corporate officers who violate the Federal Food, Drug & Cosmetic Act (FDCA).
The owner of Quality Egg LLC, Austin "Jack" DeCoster, and his son Peter DeCoster, pleaded guilty to misdemeanor violations for introducing eggs into interstate commerce that had been adulterated with Salmonella. The guilty pleas prompted a federal judge in 2015 to sentence the men to three months of imprisonment.
Separately, federal judge Mark Bennett ordered the company to pay a fine of US$6.79 million and placed Quality Egg on probation for three years.
Challenging the prison sentences before the U.S. Court of Appeals for the Eighth Circuit, the egg farmers argued the punishments were unconstitutional or alternatively unreasonable. In a decision filed July 6, a three-judge panel with the Eighth Circuit ruled 2 to 1 to affirm the sentences.
Quality Egg is an egg production company that did business as Wright County Egg. A 2010 outbreak of Salmonella that caused 1,939 illnesses was linked to Wright County Egg and another business, Iowa-based Hillandale Farms, according to the U.S. Centers for Disease Control and Prevention (CDC).
The DeCosters had pleaded guilty to misdemeanor violations as responsible corporate officers under the FDCA, but they argued the prison sentences were unconstitutional because they didn't personally engage in wrongdoing.
In striving to overturn their sentences, the farmers sought to compare their situation to ones in which courts have ruled due process was violated when defendants were sentenced to prison for crimes under vicarious liability—a legal doctrine in which a supervisory party is held responsible for a subordinate's conduct.
Quoting U.S. v. Park, an often-cited 1975 Supreme Court case, Eighth Circuit Judge Diana Murphy distinguished the doctrine of vicarious liability from corporate officers who are held accountable under the FDCA for failing to prevent or correct "conditions which gave rise to the charges against him."
"Here, as owner of Quality Egg, Jack decided which barns were subject to [Salmonella] environmental testing, and as chief operating officer, Peter coordinated many of the company's [Salmonella] prevention and rodent control efforts," Murphy wrote. "Neither of the DeCosters claim to have been 'powerless' to prevent Quality Egg from violating the FDCA. Despite their familiarity with the conditions in the Iowa facilities, they failed to take sufficient measures to improve them."
In a concurring opinion, Eighth Circuit Judge Raymond Gruender said he agreed with the judgment because the district court had found the defendants were "negligent," and the case did not raise concerns associated with incarcerating individuals based entirely on their positions as responsible corporate officers.
"The DeCosters' challenge to their sentences relies on the premise that they were held vicariously liable for their subordinates' violations—that is, liability was imputed to them based solely on their positions in the company," Gruender noted. "But because the DeCosters were negligent, their liability is not vicarious. Instead, they are responsible for their own failures to exercise reasonable care to prevent the introduction of adulterated food."
Bill Marler, a well-known attorney in Seattle who filed lawsuits against Quality Egg on behalf of consumers who fell ill from Salmonella, said he presumed the defendants' lawyers would ask the Supreme Court to review the case. If the Supreme Court declined to hear the appeal, the Eighth Circuit's judgement would stand.
Attorneys representing the defendants did not immediately respond to INSIDER's request for comment.
Marler said the defendants were sentenced to jail time by the trial judge even though prosecutors had not requested incarceration. "But the court was also aware of a pretty long and sordid history that the DeCosters had with respect to egg production over the last 20-plus years," said the attorney, who referenced farms in the Northeast linked to outbreaks of Salmonella.
Since prosecutors had not asked for jail time, Marler said he had been concerned that the Eighth Circuit would have found a reason to overturn the judge's prison sentences.
"And I think that would have sent a message to CEOs that if you are charged with a misdemeanor, like these guys were, you are not going to go to jail," Marler said in a phone interview. "I think the fact that the Eighth Circuit upheld it sends the message that in fact you can go to jail for a misdemeanor."
Last year, the National Association of Manufacturers and the libertarian think tank, Cato Institute, raised concerns that the case could have harmful ramifications for the American economy. They argued the Eighth Circuit should vacate the judgments based on a lack of "mens rea" or a guilty mind.
"If executives can be imprisoned for criminal violations of strict liability laws by virtue of the position they hold within a company, the United States economy would suffer," the organizations argued in a brief filed in July 2015 with the Eighth Circuit. "Executive business decisions would be motivated less by good business principles and more by fear of possible future prison sentences."
"And, even then, corporate officers would not be able to fully protect themselves from criminal liability," the brief continued.  "Under the responsible corporate officer doctrine, executives could be held criminally liable for conduct that is entirely outside their control."
In a dissenting opinion, Eighth Circuit Judge C. Arlen Beam appeared to be sympathetic to such concerns. In spite of the defendants' purported negligence, he declared, "However, there is no precedent that supports imprisonment without establishing some measure of a guilty mind on the part of these two individuals, and none is established in this case."
Beam pointed out the egg farmers did not know their products were contaminated with Salmonella.
 "And when first alerted to the problem by the FDA in August of 2010, Quality Egg immediately, and at great expense, voluntarily recalled 'hundreds of millions of shell eggs produced at Quality Egg's facilities,'" the judge noted. "This is hardly the stuff of 'guilty minds.'"
Subscribe and receive the latest insights on the healthy food and beverage industry.
Join 47,000+ members. Yes, it's completely free.
You May Also Like
---