DOJ Targets Marketers of Dietary Supplements for Claiming Disease Treatments
DOJ Targets Marketers of Dietary Supplements for Claiming Disease Treatments
Health officials and prosecutors have expressed concerns that people facing dire health conditions may turn to unproven remedies rather than traditional medicine, which could unnecessarily prolong or even exacerbate their illnesses.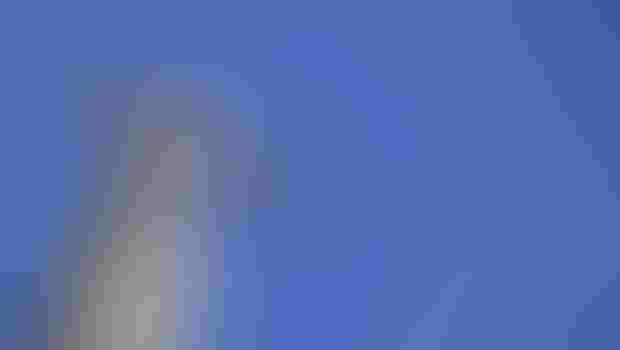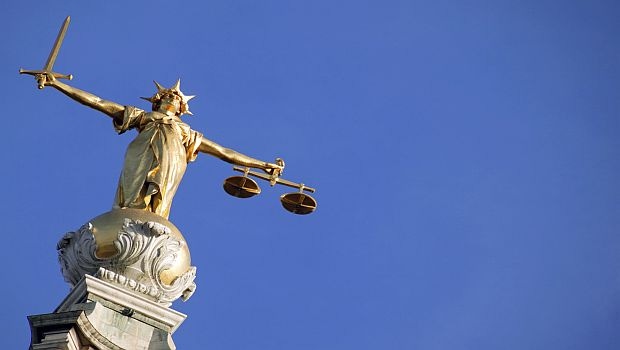 In its continuing efforts to target unlawful activity in the dietary supplement industry, the U.S. Department of Justice (DOJ) last week announced a series of criminal actions against individuals and companies accused of marketing products as treatments for herpes, cancer and other diseases.
The DOJ revealed all three individuals also are subject to consent decrees of permanent injunctions after they agreed to settle civil cases brought by the government.
Health officials and prosecutors have expressed concerns that people facing dire health conditions may turn to unproven remedies rather than traditional medicine, which could unnecessarily prolong or even exacerbate their illnesses.
In the U.S. District Court for the Eastern District of Louisiana, the federal government on Tuesday, July 12 charged Guy Lyman with one misdemeanor count of introduction of an unapproved drug into interstate commerce in violation of the Federal Food, Drug & Cosmetic Act (FDCA). Lyman of New Orleans allegedly distributed the product Herpaflor as a herpes treatment without receiving approval from FDA to do so.
The government also filed a civil complaint against Lyman and his company, Flor Nutraceuticals LLC. According to the complaint, the defendants sold liquid and tablet drug and dietary supplement products that were intended as treatments for herpes. The defendants have entered a consent decree of permanent injunction, which prohibits the sale of Herpaflor as a treatment for herpes, the DOJ said. The agreement is subject to court approval.
In a similar case filed in the U.S. District Court for the Middle District of Florida, the government charged James Hill with one misdemeanor count of distributing an unapproved new drug—namely Viruxo Immune Support as a treatment for herpes—in violation of the FDCA. The DOJ previously announced a permanent injunction against Hill to resolve a civil complaint filed against him.
Consent decrees including the one affecting Hill typically provide a pathway to resume business, but the defendants who sign them must meet a number of conditions that involve substantial FDA oversight and the hiring of experts. (In a 2015 story that examined several dietary supplement firms that were shut down by the government, INSIDER only identified one company that had been authorized to resume operations).
Lastly, on Tuesday the DOJ announced Clifford Woods entered a guilty plea after he was accused of distributing the product Taheebo Life Tea as a treatment for cancer, even though FDA had not approved the product as a drug.
Woods, and his company Clifford Woods LLC, also agreed to a permanent injunction, which prohibits them from selling products as cures for diseases. According to the civil complaint filed against the defendants, while doing business as Vibrant Life, they sold products that were touted as treatments for AIDS, Alzheimer's disease, cancer, HIV infection and Type 2 diabetes.
Criminal lawyers for all three defendants did not respond to INSIDER's requests for comment.
"These were companies that were clearly violating the law," observed Steven Shapiro, Of Counsel to the New York-based law firm Rivkin Radler LLP, in a phone interview. "There's no valid argument or there is no valid way to attempt to market a dietary supplement as a treatment for herpes, which is clearly viewed by the FDA as a disease."
Shapiro, who has decades of experience in food and drug regulatory matters, also characterized as "absolutely illegal" the marketing of a supplement as a treatment for Alzheimer's, cancer, diabetes and HIV.
"I applaud the government for taking action," he said.
The dietary supplement industry has been on DOJ's radar in recent years. In November, the agency announced that a yearlong sweep produced civil injunctions and criminal actions against 117 distributors or manufacturers of dietary supplements and spiked products that were falsely marketed as dietary supplements.
Commenting last week in a written statement on the recent criminal cases, a DOJ official, Benjamin C. Mizer, said, "These enforcement actions highlight the department's continued focus on unlawful dietary supplements, including unsupported cures for serious diseases such as cancer, Alzheimer's, and herpes."
Justin Prochnow, a shareholder in Denver with the law firm Greenberg Traurig LLP, pointed out that individuals and companies targeted in lawsuits by the feds have typically received a number of chances beforehand from FDA to address issues of noncompliance, but the defendants failed to do so.
In the cases announced last week, the defendants had received prior warnings from federal authorities. For instance, in the civil action against Lyman and Flor Nutraceuticals, FDA referenced a joint warning letter sent in 2011 by the agency and FTC. Lyman subsequently confirmed receiving the letter, and advised FDA that the company had ceased marketing Herpaflor products and removed products and labeling statements from the firm's website.
But while the DOJ's complaint acknowledged "most of the herpes treatment claims have been deleted from the Flor website," the government alleged "[defendants'] Canadian distributor expressly markets the same Herpaflor products as a herpes treatment," making various claims. And in the civil case against Hill, the DOJ alleged he made misleading claims in spite of receiving a 2011 warning letter from FDA and FTC.
Prochnow, whose focus includes counseling dietary supplement firms, said he wasn't surprised that cases like the ones above continue to pop up in the supplement sector.
"It's no different than any other industry," he said in a phone interview. "You are going to have hopefully mostly good actors and you are going to have bad actors … The goal is to try to weed out the bad actors as quickly as possible."
Legitimate businesses also favor such actions by the government, the lawyer said. "Companies that are doing the right thing don't want to try to compete with companies that are clearly flouting the law," Prochnow said. "Most of my clients … like it when they hear that action is being taken against companies that are clearly violating the law."
Looking for guidance on claims substantiation? Join us for the Developing and Substantiating Product Claims workshop on Wednesday, Oct. 6, at SupplySide West 2016.
Subscribe and receive the latest insights on the healthy food and beverage industry.
Join 47,000+ members. Yes, it's completely free.
You May Also Like
---