DMAA supplements still on U.S. market in spite of FDA enforcement
DMAA supplements still on U.S. market in spite of FDA enforcement
That DMAA is still being sold today illustrates the hurdles the government faces in entirely removing a substance from the market that is labeled as a supplement, especially when industry is willing to challenge the government in federal court.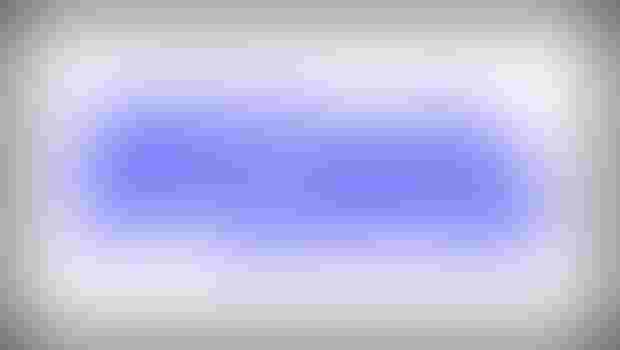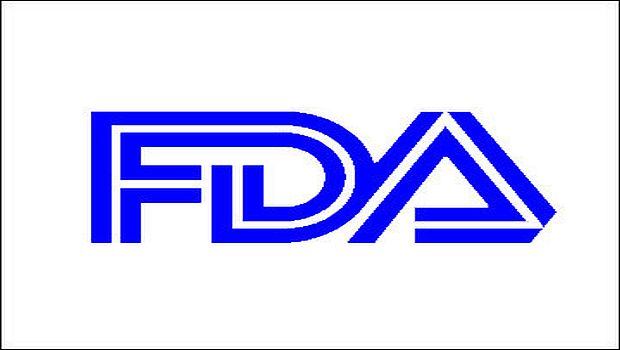 In a deposition four months ago, Guru Ramanathan of the specialty retailer GNC Holdings Inc. seemed mystified that supplements containing dimethylamylamine, or DMAA, were still being sold online.
It's been three years since FDA demanded that a number of distributors and manufacturers of dietary supplements immediately cease distribution of DMAA products. All the companies eventually complied with FDA's demands.
FDA's stance at the time was unequivocal: DMAA was an illegal ingredient in supplements.
"FDA took a public position expressed through warning letters that DMAA did not meet the requisite criteria to be sold as an ingredient in a dietary supplement product," said Rick Collins, a founding partner of the New-York based law firm Collins, McDonald & Gann, and an expert on sports supplements and steroids, in a phone interview.
But Ramanathan pointed out in his deposition that DMAA products are still available for sale. DMAA is at the center of a lawsuit filed against GNC in the death of a 22-year-old soldier.
"Has the FDA changed its mind? I don't know," Ramanathan, GNC's chief innovation officer and senior vice president, said in the deposition where he was being questioned by plaintiffs' legal team in the lawsuit pending against GNC. "The FDA's guidance on this or lack thereof has really been confusing."
"[DMAA is] there for anybody to search and purchase," he added in the deposition. "So it's open and blatant."
Ramanathan appeared to question FDA's actual position on DMAA and seemed puzzled that the agency hadn't taken action to remove DMAA products sold on the Internet if it considered the substance illegal.
That DMAA is still being sold today illustrates the hurdles FDA faces in entirely removing controversial supplements from the market, especially when there is an open dispute on whether the government's legal position is correct.
While a number of companies reformulated DMAA products with other ingredients, Collins pointed out FDA's position has been met with different responses.
"A second group of companies simply don't care about FDA's position or in some cases perhaps don't know," he said. "Some of those folks are risk-takers looking to skate under the radar screen and avoid detection or those who question whether FDA will actually enforce the position."
Others are prepared to contest FDA's position in federal court.
"The positions of a government regulatory agency are not in and of themselves law," Collins explained, "and so by challenging FDA's position in court, it's hoped that a judicial ruling will disfavor FDA."
Enter Hi-Tech Pharmaceuticals Inc., a supplement manufacturer based in Norcross, Georgia. Jared Wheat, the company's president, confirmed that Hi-Tech and APS Nutrition—another company he owns—are selling roughly a dozen products that contain DMAA.
"[T]his gear is intense," wrote one person named Adam in a Oct. 12, 2014 review of White Lightning, an APS Nutrition supplement that contains DMAA and caffeine. "And what is more pleasing [than] knowing that this stuff still has the key ingredient to an amazing pre workout; dmaa!" The product was reviewed on the website Strong Supplement Shop.
Although Wheat said smaller retailers and Internet sites still carry DMAA products, he acknowledged larger retailers have stopped carrying the supplements.
"Many of them pulled out just out of concern for the ambulance chasers," he said in a phone interview.  
"It's no longer at CVS, Walgreens, Walmart and all the places we had it before and GNC," Wheat added. "There goes 30,000 stores just among those four retailers."
As of the date this blog was published, FDA didn't respond to multiple requests for comment on DMAA sales in the marketplace.
While the threat of enforcement action is usually sufficient to persuade a supplement marketer to comply with the government's demands, the circumstances here are atypical.
Hi-Tech sued FDA in federal court after the agency administratively detained its products. A federal judge recently denied the government's request to dismiss Hi-Tech's lawsuit, and the litigation remains pending.
Hi-Tech claimed DMAA is a legitimate dietary ingredient that naturally derives from the geranium plant and FDA needed to engage in a rulemaking process in order to remove it from the market.
Justin Prochnow, a Colorado-based supplement lawyer with Greenberg Traurig LLP, distinguished FDA's position on DMAA from its treatment of ephedra alkaloids several years ago. FDA banned ephedra alkaloids through a regulation (21 C.F.R. 119.1) that found such products are adulterated under federal law.
In the case of DMAA, Prochnow pointed out FDA hasn't promulgated such a regulation and faces the burden of establishing in court that the ingredient is impermissible.
Still, he and others have noted most companies have taken DMAA off the market after FDA declared the substance didn't qualify as a dietary ingredient, and that even if it did, DMAA was a new dietary ingredient (NDI) and the agency hadn't received a required notification that established its safety.  
"Most companies don't want to get into a battle with the FDA," Prochnow said.
Hi-Tech said it is unaware of any scientific or medical literature that calls into question DMAA's safety. In court papers, the company said at least a dozen peer-reviewed studies have been conducted on DMAA, including two that Hi-Tech commissioned, and none of them raised safety concerns.
In spite of selling more than 100 million doses of DMAA, Hi-Tech is unaware of any serious adverse event report associated with the products, Wheat said.
The parents of Michael Sparling have formed a different opinion about the safety of DMAA. Their son was pronounced dead just hours after reporting to a friend that he ingested two scoops of a pre-workout supplement known as Jack3d (from USPlabs). He collapsed toward the end of an early morning run before suffering two episodes of cardiac arrest at the William Beaumont Army Medical Center in El Paso, Texas, according to court papers.
Michael and Leanne Sparling have sued GNC and USPlabs, a supplement manufacturer based in Texas, and a jury trial is scheduled to begin on June 9.
GNC has "never had any question about the safety of DMAA," Ramanathan said in the deposition. 
But in 2013, FDA's high-ranking supplement official reported that the agency had received reports that linked DMAA to more than 100 illnesses, including six deaths.
Pieter Cohen, M.D., an assistant professor at Harvard Medical School who has studied a number of controversial supplements, said DMAA has no business being in supplements.
"I completely support the FDA's aggressive enforcement of the law to … [remove] this synthetic supplement DMAA from the market not only because it has never been extracted from the plant … but also because of the very serious health risks DMAA will pose to consumers," he said in a phone interview.
Cohen said he is not surprised that DMAA is still being sold. For instance, he referenced research that was published last year in the Journal of the American Medical Association. Several researchers including Cohen reported that a number of supplements that contained pharmaceutical adulterants were still being sold even after the products had been recalled by FDA.
Todd Harrison, a partner with the law firm Venable LLP and an expert on FDA regulatory matters, said it's impossible to completely cut off the supply of products in a global economy.
"The idea that you can stop the flow of trade completely is just not possible at any level," he said in a phone interview. "You could ban supplements tomorrow, and people would still get their supplements."
Harrison also noted FDA has limited resources and needs the cooperation of the U.S. Justice Department to initiate an enforcement action such as a seizure of supplements.
"Government agencies only have so much enforcement ability," he said. "It's kind of like the [police] inside the car shooting the radar gun. Well, you can only pull so many people over."
"They have to try to do targeted enforcement actions," Harrison added, "and hopefully gain compliance with the rest of the industry, which they pretty much do."
FDA's response would be a legitimate one, Harrison said, if it took the position that it was not initiating additional enforcement actions against DMAA products until the legal battle against Hi-Tech is concluded.
One of the fundamental issues in the litigation is whether FDA afforded Hi-Tech due process before snatching its property. Hi-Tech never received a warning letter before FDA administratively detained and later seized its DMAA supplements.
Erica Stump, a lawyer in Fort Lauderdale, Florida, who has been advising supplement companies for the last 11 years, pointed out FDA faces the burden under the 1994 Dietary Supplement Health and Education Act (DSHEA) to establish that a product is adulterated.
"Based on a warning letter to Company X … is it fair for them to expect Companies A, B and C to comply with those warning letters?" asked Stump, former general counsel to Bodybuilding.com, where her duties included an emphasis on compliance with DSHEA. "Is there due process?"
Hi-Tech certainly doesn't believe so, and until its dispute with FDA works its way through the courts, consumers likely will encounter little difficulty obtaining supplements containing DMAA.
Subscribe and receive the latest insights on the healthy food and beverage industry.
Join 47,000+ members. Yes, it's completely free.
You May Also Like
---