Dietary Supplement Industry Elevates Efforts to Engage State Attorneys General
Dietary Supplement Industry Elevates Efforts to Engage State Attorneys General
Alabama Attorney General Luther Strange's tour of Pharmavite's manufacturing facility illustrates how far a US$37 billion industry has come in building connections over the last 1 ½ years with state AGs.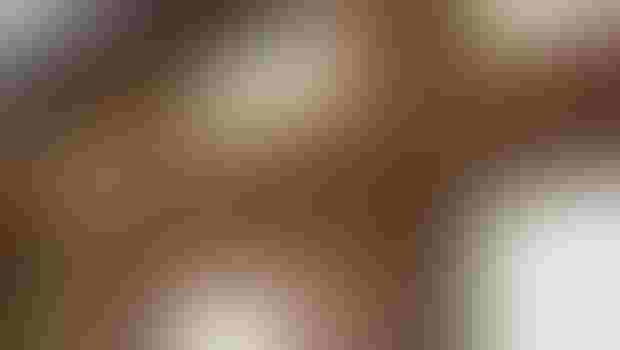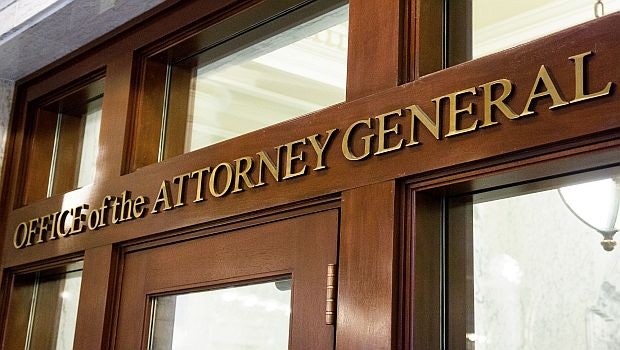 On Feb. 18, 2016, Alabama Attorney General Luther Strange toured a manufacturing and packaging facility operated by Pharmavite LLC, the maker of the Nature Made line of vitamins and nutritional supplements.
Strange's reaction to the experience? "Very favorable," according to Paul Bolar, vice president of regulatory affairs with Pharmavite, who was among several company and industry executives to accompany the state attorney general during the tour of Pharmavite's Opelika, Alabama-based facility.
"I think he was very interested in what he saw, asked a lot of questions [and] seemed impressed with the technology and the layout of the facility," Bolar said in a phone interview.
Bolar described such tours as an opportunity to educate state attorneys general (AGs) on "how the industry conforms to GMPs (good manufacturing practices) and the way we are regulated and how responsible parties in the industry conduct their business."
Rend Al-Mondhiry, associate general counsel of the Council for Responsible Nutrition (CRN), was present during the tour. She said Strange observed such particulars as the storage of ingredients before they are tested and a camera that takes snapshots of labels for compliance with regulations.
"I think it's important for the AGs to see this because without a visual representation of what is involved in making a supplement, they just don't understand the level of sophistication of the regulations and what's required," Al-Mondhiry said in a phone interview.
Strange's office didn't respond to multiple requests for comment. However, his tour of the facility illustrates how far a US$37 billion industry has come in building connections over the last 1 ½ years with state AGs—following New York Attorney General Eric Schneiderman's allegations in February 2015 that four U.S. retail giants sold a variety of herbal supplements that failed to contain the labeled ingredients.
CRN is planning additional tours of its members' facilities with state AGs, Al-Mondhiry said.  
Steve Mister, president and CEO of CRN, recommended companies take a proactive role in reaching out to the state AGs. "A really good way to do that is to educate them, bring them into the facility," Mister said in a phone interview. "Let them see what GMPs look like when they are being fully executed."
"There's kind of an old saying, 'You want to know [them] before you need [them],'" observed former Arkansas Attorney General Mark Pryor in a recent podcast interview with INSIDER. "You're always in a better position if they know who you are and you've met them … If your first contact with the state attorney general's office is when you get that subpoena or you get that CID [civil investigative demand], you know you're behind the 8-ball already."
General Nutrition Corp. (GNC) found itself behind the 8-ball in 2015. The retail giant didn't even realize it was under investigation by Schneiderman's office until The New York Times contacted the company seeking comment. New York authorities later acknowledged in an agreement with GNC that they found no evidence that the company had deviated from federal manufacturing regulations, namely the GMPs. But GNC still agreed to make certain concessions; most notably, the company agreed to use DNA barcoding to confirm the authenticity of herbal ingredients.
"I remain concerned about the lack of independent testing, the effectiveness of current quality and safety standards, as well as labeling requirements to ensure consumers know exactly what is in the products they are ingesting," Indiana Attorney General Greg Zoeller said in an email to INSIDER.
That supplement makers have sought to engage state regulators isn't surprising to the likes of Zoeller since the industry has been the target of investigations.
"The information we receive from industry representatives is educational and can be helpful to any review or investigation," he said. "I've regularly relayed to the industry that it should do more as well to develop greater self-regulation of their products if federal oversight is so lax that it would allow the potential for bad actors to engage in questionable or even illegal business practices."
Last year, 14 AGs including Schneiderman and Zoeller sent a letter to Congress asking it to launch a comprehensive inquiry into the herbal supplement industry and give FDA more authority to regulate botanical supplements. The letter cited a number of concerns, including the sale of muscle and weight loss products containing hidden pharmaceutical ingredients, the presence of heavy metals in certain supplements, and failures to adhere to GMPs, such as the requirement to verify the identity of a dietary ingredient through a test or examination.
Iowa Attorney General Tom Miller also signed the letter.
Iowa First Assistant Attorney General Kevin McCarthy said, "We [and] other AGs are in general concerned over what is largely an unregulated industry because of the 1994 federal legislation," referencing the Dietary Supplement Health and Education Act (DSHEA).
McCarthy questioned whether the products are effective.
"Generally speaking … there's a lot of question out there among people in the scientific community of whether these products … do anything," he said in a phone interview. "In some cases, there is no good research. In other cases, there is conflicting research. And so that's a larger concern."
In spite of the growing criticism of the industry in recent years, relatively few states have announced high-profile lawsuits or investigations against companies. New York and Oregon AGs  are notable exceptions. But Idaho Assistant Chief Deputy Attorney General Brian Kane said other states view the sector as an emerging area.
Kane recently weighed in on the supplement industry during the annual meeting of the Conference of Western Attorneys General (CWAG) in Sun Valley, Idaho. In a session focused on nutritional supplements and moderated by Colorado Attorney General Cynthia Coffman, Kane joined representatives from CRN, Pharmavite and USP (U.S. Pharmacopeial Convention).
"My main theme was that now is the time for attorneys general to get smart on these issues, to understand what's coming in front of them," Kane said in an interview. "That on the industry side, if they say that an ingredient is in the supplement, then they better make sure that the ingredient is in the supplement. Otherwise, we are going to have questions about it."
Doug Gansler, former Attorney General of Maryland, described the CWAG session as "notably positive and congenial," as distinguished from a supplements panel held last year in St. Louis at the National Association of Attorneys General meeting.
"This positive shift indicates that the dietary supplement industry's state AG educational and advocacy engagement is working and that perhaps negative attention from state AGs is diminishing," wrote Gansler, a partner with the law firm Buckley Sandler LLP, in a report prepared for American Herbal Products Association (AHPA) and United Natural Products Alliance (UNPA) members. "The panel also demonstrated that attitudes on both sides are shifting—that industry is heeding the call for honest dialogue about its shortcomings and need for increased self-regulation and that state AGs are beginning to distinguish the responsible industry as a whole from the few bad actors."
While Gansler cited progress, he conceded in the report "that there is more work to be done."
Case in point: some attorneys who attended the CWAG meeting agreed the state AGs are still learning about regulations governing the supplement sector.
"At least one of the attorneys general, and I'm not sure which one it was, said to me, 'Well, I heard acronyms for laws that I didn't even know existed,'" said Lori Kalani, who is the co-chair of the law firm Cozen O'Connor's State Attorneys General Practice, in a phone interview. "They said, I didn't know what DSHEA was' … That gets you thinking that here are these offices that are really in some cases delving into enforcement actions in an area they know very little about."
Still, the state AGs shouldn't be underestimated in litigation, cautioned Pryor, who was elected Arkansas's attorney general in 1998 and later went on to serve in the U.S. Senate for several years.
"These attorney general offices, by and large, are very good lawyers," said Pryor, who leads Venable LLP's Legislative and Government Affairs and State Attorneys General practice groups. "They have very experienced lawyers and they do these type of investigations all the time, they bring these kind of cases all the time, so don't think that you're getting the B-team when you are getting the state AG's office."
By building relationships with the state regulators, companies in the supplement sector might have a better chance of avoiding a costly investigation, or resolving a dispute before allegations of fraud are splashed on the front page of the newspaper. Pryor noted a plant visit can be effective in demonstrating the steps a company must follow to produce a product.
Said the former U.S. senator and state AG: "I know for me, and most people, when you actually walk into a facility and see all the steps they have to go through, and all these steps are based on regulations, it kind of drives home the point that … these people are legit and they are following all the rules."
Editor's Note: Looking to understand the breadth of AG's authority and what may be coming next? Join us for the State Attorneys General: Communication & Mitigation Strategies workshop on Wednesday, Oct. 5, at SupplySide West 2016.
Subscribe and receive the latest insights on the healthy food and beverage industry.
Join 47,000+ members. Yes, it's completely free.
You May Also Like
---