Devils Claw Probe Raises Question for Supplement Industry: What Plant Species is Next on NYAGs Radar?
Devils Claw Probe Raises Question for Supplement Industry: What Plant Species is Next on NYAGs Radar?
The recent probe has brought to light a sobering reality for dietary supplement companies: the office of New York Attorney General Eric Schneiderman has become more knowledgeable about the industry and may investigate additional herbal products.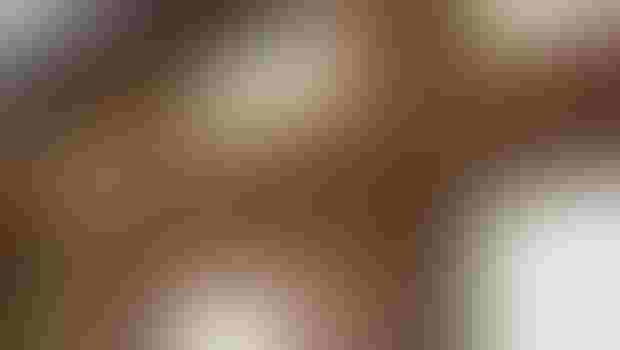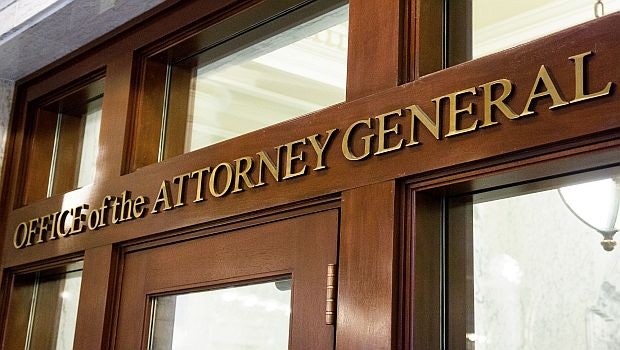 Nine months ago, Eric Schneiderman's widely publicized probe into herbal supplements prompted criticism from industry that New York's powerful attorney general did not comprehend the science of DNA technology or botanical extracts.
A more recent investigation into a relatively obscure supplement known as "devil's claw" has brought to light sobering realities for marketers of natural products: Schneiderman has become more familiar with the scientific and regulatory nuances of supplements, and his vast legal team—and possibly attorneys general in other states—are expected to dig deeper into the industry.
In September, Schneiderman accused a number of companies of marketing a plant species (Harpagophytum zeyheri) that is inferior to devil's claw, the commercial name for the Kalahari desert plant Harpagophytum procumbens. Devil's claw has been marketed to treat arthritis and other forms of joint pain, according to letters from Schneiderman's office demanding that 13 companies cease sales of the supplements.
In a study of 18 devil's claw supplements, the New York Botanical Garden discovered that for the 16 supplements for which DNA could be identified, all contained Harpagophytum zeyheri—a related plant to procumbens, but the cheaper of the two—either by itself (81 percent of the products) or combined with procumbens (19 percent), Schneiderman announced in a Sept. 10 press release.
DNA Barcoding: A New Standard  
The technology that was used to identify the plant species in the devil's claw products—DNA barcoding—is a testing method that Schneiderman is pushing the industry to adopt through his investigations. GNC in the herbal supplements probe and Nature's Way in the devil's claw investigation have both agreed to use the technology under agreements they have reached with Schneiderman.
"The AG's office understands DNA barcoding," said Loren Israelsen, president of the United Natural Products Alliance (UNPA), in a recent interview while attending the Rocky Mountain Dietary Supplement Forum in Boulder, Colorado. "Our concern is that our industry does not yet have a competent understanding of DNA barcoding as it relates to botanicals specifically, but then more broadly, what about probiotics, what about animal-derived products, mushrooms, algae? There's all sorts of things that would be of interest because DNA barcoding is designed to look at any sort of organism and species on the planet."
UNPA has scheduled a two-day summit for Nov. 5-6 in Salt Lake City to examine the current science as well as regulatory and level developments surrounding DNA barcoding.
"Our view is to look at DNA barcoding not as a threat… but to look at it as an opportunity to refine and strengthen the analytical science component of our quality control programs," Israelsen said. "But it starts with us, educating ourselves. Then I think we can go talk to the attorneys general once we're at a level where we can really say, 'this is how we think it should be used, this is how we feel you may be misapplying this or misusing this. Let's talk.'"
AG 'Splitting Hairs'
Unlike Schneiderman's initial investigation into herbal supplements that was announced in February, the use of DNA technology to identify the plant materials in the devil's claw products was not the subject of the industry's critique.  
Instead, the American Botanical Council (ABC) questioned Schneiderman's focus on a relatively obscure supplement that was found to contain two plant species that have been recognized by European authorities as interchangeable. Last year, devil's claw ranked 162nd in sales in the U.S. mainstream retail market, and estimated sales in the United States ranged from roughly US$250,000 to $500,000, according to ABC.
"I do believe the work they did on devil's claw is complete enough that I don't disagree with their technical findings," Israelsen said. "I do disagree with their conclusion that one species is better than the other or the two cannot be sold interchangeably. That will become a central question that we are going to debate not just for devil's claw, but a number of other plants will have that same question arise."
The devil's claw probe prompted ABC founder and executive director Mark Blumenthal to postulate Schneiderman was "splitting hairs" and should consider investing his resources in more problematic areas impacting the supplement industry.
"We recognize there are some significant challenges and problems in the herbal dietary supplement industry," acknowledged Blumenthal in a phone interview. "The first of which might be … the sale of illegal drugs masquerading as herbs or other dietary supplements is clearly a serious problem because it poses a potentially significant public health challenge or threat."
"And presumably the New York Attorney General would want to marshal some of his vast resources in the direction of trying to clean that problem up" within the state of New York, Blumenthal said.
The European Pharmacopeia, Blumenthal explained, defined devil's claw as botanical material that contains either Harpagophytum procumbens or Harpagophytum zeyheri or a combination of both. There is no evidence zeyheri is any less effective than procumbens, and only human clinical trials could determine whether there is "statistical and clinical significance" between the two species, he said.
"There is no safety problem," Blumenthal added, "and it's not clear whether there is a benefit problem here until that other stuff is proven."
Devil's Claw Letters Cite 'Herbs of Commerce'
In concluding devil's claw supplements are "misbranded" or "adulterated", Schneiderman office referenced a tool that was actually devised by the industry and codified into federal regulations: the Herbs of Commerce (HOC), which was first published in 1992 by the American Herbal Products Association (AHPA).
HOC associates the common names (including devil's claw) for herbs that are sold in the United States with the scientific names of the plants or so-called Latin binomials. As Schneiderman's office pointed out in the cease-and-desist letters, HOC correlates devil's claw with Harpagophytum procumbens.
Harpagophytum zeyheri is not associated with devil's claw in the 1992 version of the HOC or the 2000 second edition that AHPA published.
"Representing any plant other than Devil's Claw as 'devil's claw' is inconsistent with the definition codified in the Herbs of Commerce and is misleading as a matter of law," Simon G. Brandler, senior advisor and special counsel to Schneiderman, wrote in the cease-and-desist letters. "Misapplying the common name is all the more problematic where, as here, the scientific name of the non-standard species appears nowhere on the label."
The HOC regulation, codified in 21 C.F.R. 101.4(h) and reflecting the 1992 edition, states that common or usual names of botanical dietary ingredients "shall be consistent with the names standardized in Herbs of Commerce." In a press release, AHPA indicated the regulation above doesn't prevent a product containing Harpagophytum zeyheri from being labeled devil's claw. The trade association cited a broader FDA regulation (21 C.F.R. 102.5(a)) governing the common or usual name of a food, which requires an accurate description of the food or its ingredients.
Zeyheri: Accurate Description of Devil's Claw or Unlawful NDI?  
The obvious point of contention between Schneiderman and the natural products industry is whether a product labeled as devil's claw but containing Harpagophytum zeyheri accurately describes the supplement. AHPA pointed out devil's claw root is identified in the current edition of the European Pharmacopeia as originating from either procumbens or zeyheri, and the European Medicines Agency issued a community monograph that associated both plant species with devil's claw root.
"This official compendium reference and monograph clearly establish that 'devil's claw' is a common or usual name for either of these species," AHPA declared in a Sept. 18 press release, "and that the two species are reasonably encompassed within this name."
Schneiderman's senior advisor Brandler not only expressed a different opinion, he questioned whether zeyheri could be lawfully sold in the United States even if it was properly labeled. In the cease-and-desist letters, Brandler indicated the plant species was not marketed as a dietary ingredient before Oct. 15, 1994, which means it would be considered a new dietary ingredient (NDI) under federal law.
"Devil's Claw has long been marketed in the United States, including as 'grapple' and 'harpagophytum root'," Brandler wrote. "We have seen no comparable evidence establishing that the substitute plant, i.e. Harpagophytum zeyheri, was sold in the United States prior to 1994, except as an unwanted adulterant."
Brandler also said zeyheri hasn't been used as a source of food even though it may administered as a tea, and he indicated FDA hasn't received an NDI notification that would establish zeyheri has a history or other evidence of safe use. Under the 1994 Dietary Supplement Health and Education Act (DSHEA), a new dietary ingredient is "adulterated" if it doesn't meet one of the two exceptions referenced by Brandler.
Marianna Naum, an FDA spokeswoman, confirmed that no NDI has been submitted for Harpagophytum zeyheri.
Recommendations for Industry
Doug Cohen, a spokesman for Schneiderman's office, had no immediate comment on whether the devil's claw marketers have responded to the letters and agreed to stop selling supplements that contain zeyheri. One of the marketers said it received an extension until Oct. 7 to respond to the letter.
The devil's claw probe isn't likely to be Schneiderman's last investigation into supplements. That reality gives companies an incentive today to scrutinize their labels and get up to speed on DNA barcoding technology.
Recommended Blumenthal: "I would suggest that companies marketing botanical products as dietary supplements revisit their purchasing records, their quality control data, and all their labeling to ensure to their best ability that their products are accurately labeled to accurately reflect the genus and species of the plant material contained in their products."
Subscribe and receive the latest insights on the health and nutrition industry.
Join 37,000+ members. Yes, it's completely free.
You May Also Like
---