Court Dismisses 4-MeI Lawsuit Against PepsiCo
Court Dismisses 4-MeI Lawsuit Against PepsiCo
The plaintiffs had referenced a study of mice and rats by the National Toxicology Program, but U.S. District Judge Edward Chen cited an absence of evidence to suggest 4-MeI caused cancer in humans.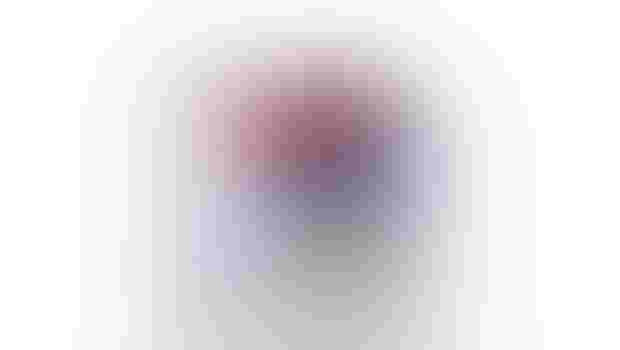 A federal judge last week threw out a lawsuit that claimed beverages sold by PepsiCo, Inc. increased the risk of cancer due to the presence of a carcinogen known as 4-methylimidazole or 4-MeI.
The plaintiffs referenced a two-year study by the National Toxicology Program, which found "high levels of exposure to 4-MeI resulted in increased incidences of alveolar/bronchial neoplasms in mice," U.S. District Judge Edward Chen said.
Paul Riva and Danielle Ardagna, the named plaintiffs, alleged three causes of action—negligence, strict liability based on defective design and strict liability based on failure to warn—and sought to represent a class of consumers who purchased Diet Pepsi or Pepsi One over a four-year period.
Chen cited an absence of evidence to suggest 4-MeI caused cancer in humans. He ruled the plaintiffs didn't have standing, or the right, to bring the lawsuit, and he found they were not entitled to seek damages for expenses they anticipated incurring seeking medical monitoring.
The substance is generated during the caramel coloring process, and the U.S. Food and Drug Administration (FDA) has found it does not present a danger in levels found in foods.
"None of the articles relied on by the Riva Plaintiffs links 4-MeI to lung cancer in humans. Indeed, all of the articles acknowledge that the NTP study did not assess any increased risk to humans," wrote the judge, who dismissed the case with prejudice—denying a request by plaintiffs to amend the lawsuit.
PepsiCo declined to comment on the ruling, and plaintiffs' San Diego law firm did not respond Monday to a request for comment.
According to December 2013 testing by Consumer Reports that the court referenced, Diet Pepsi sold in California contained an average of 30.5 micrograms of 4-MeI per can while Pepsi One contained 43.5 micrograms. In the wake of the reports, FDA said it would investigate caramel colorings.
An amended lawsuit filed against PepsiCo noted the mice received an average daily 4-MeI dose of 4,000, 80,000 or 170,000 micrograms per kilogram of bodily weight.
"In comparison, if a person consumes a bottle of cola, only 3.3 micrograms of 4-MeI per kilogram of body weight (for a person weighing 60kg) is ingested," Chen wrote. "The study relied on by the Riva Plaintiffs therefore concludes that 'the amounts ingested from these beverages may not be significant.'"
The judge said Riva and Ardagna failed to allege levels at which MeI-4 increases exposure to cancer.
While he recognized the courts have granted consumers in lawsuits the right to seek damages for medical monitoring, he found plaintiffs failed to meet a five-pronged test the California Supreme Court laid out in determining the reasonableness of and need for such monitoring.
"The cited studies fail to support any reasonable inference that the Riva Plaintiffs experienced significant exposure to 4-MeI," Chen wrote.
4-MeI is a chemical compound that is formed as a byproduct in some foods and beverages, according to FDA.
"Based on the available information, FDA has no reason to believe that there is any immediate or short-term danger presented by 4-MeI at the levels expected in food from the use of caramel coloring," the public health agency explained in a Q&A on 4-MeI and caramel coloring.
While the two-year study by the National Toxicological Program showed an increased incidence of particular lung tumors, the levels of 4-MeI found in mice far exceeded estimates of human exposure to the substance, FDA said.
FDA is reviewing data on the safety of 4-MeI but the agency does not recommend changes to diets due to concerns over the substance.
After testing 4-MeI in Pepsi drinks, Consumer Reports said PepsiCo should have carried a health warning label because food or beverages that expose consumers to more than 29 micrograms per day must comply with California's law Proposition 65.
At the time, PepsiCo told Consumer Reports it didn't believe it was violating Prop 65 because the law is based on per day exposure rather than exposure per can and government data shows people who drink diet soda on average consume less than one third of a 12-ounce can, or 100 milliliters per day. The company also said it "moved immediately to meet the new requirements" under Prop 65 and planned to make available nationwide products with lower levels of 4-MeI by February 2014.
Subscribe and receive the latest insights on the health and nutrition industry.
Join 37,000+ members. Yes, it's completely free.
You May Also Like
---