Cosmetics Industry Prevails in Prop 65 Titanium Dioxide Lawsuit
Cosmetics Industry Prevails in Prop 65 Titanium Dioxide Lawsuit
Michael Steel, lead defense counsel and a partner in San Francisco with the law firm Morrison Foerster, said the plaintiff agreed not to appeal the decision in the lawsuit, which was filed against more than 100 companies and covered approximately 50,000 cosmetic products.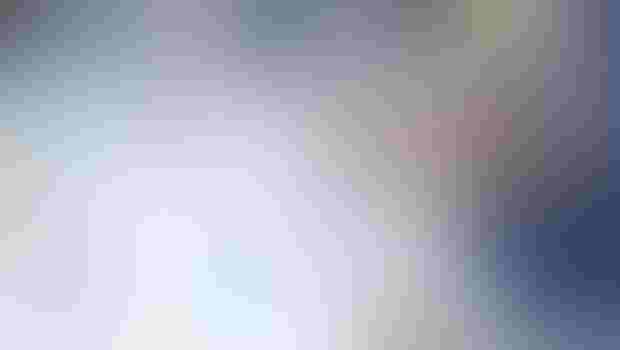 In a victory for the cosmetics industry, a California court this summer dismissed a Proposition 65 lawsuit.
Public Interest Alliance LLC (PIA), the plaintiff, had argued thousands of products failed to provide a warning under Prop 65, the 1986 California law that is intended to help consumers make informed decisions about products that could expose them to cancer-causing chemicals.
Michael Steel, lead defense counsel and a partner in San Francisco with the law firm Morrison Foerster, said PIA agreed not to appeal the decision in the case, which was filed against more than 100 companies and covered approximately 50,000 cosmetic products.
The ruling "shows an awareness the court has of the plaintiff's obligation to do his homework before he files these cases and files them against all these companies all at once," Steel said this week in a phone interview.
The plaintiff failed to show the covered products exposed people to a particular form of titanium dioxide (Ti02)—"unbound," "airborne" and of "respirable size" of Ti02 or so-called UART—that the required warning covers, noted Judge George C. Hernandez Jr. of the Alameda County Superior Court in his July 10 order dismissing the lawsuit. In September 2011, based on experimental animal studies, the California Environmental Protection Agency added the specific form of Ti02 to a list of chemicals that are known to cause cancer.
Although the Prop 65 action relied on studies of other products and an expert who postulated that it was "more likely than not" that "some particles" of unspecified cosmetic powders containing Ti02 would penetrate the lungs, plaintiff admitted that he did not conduct air-sampling tests on any of the covered products, Hernandez noted.
The defendants tested four products—including sunscreen and face and nail powders—through an independent lab in Chicago. No respirable-sized particles were detected, Steel said.
The judge determined PIA's pre-filing notices, or so-called certificates of merit (COMs), were based on "probabilistic conjecture."
"Plaintiff included in the notices as covered products a broad group of product types—all powder products containing Ti02—despite its knowledge that some unknown number of these covered products will not cause an exposure to UART," Hernandez concluded in his order. "In light of these admissions, the COMs were not supported by a credible factual basis for exposure, but rather based upon probability and conjecture, and thus, invalid."
Still, Hernandez rejected the argument that a Prop 65 plaintiff must always test products before it can serve a Prop 65 notice.
"It may be that in specific cases—depending upon the properties of the listed chemical, the product(s) involved, the asserted mode of exposure, state of existing scientific knowledge, etc.—one cannot reasonably conclude that the covered products cause or threaten an exposure to a listed chemical without conducting such testing," the judge wrote. "In the court's view, whether such testing is required is highly dependent upon the facts of each case."
Steel said the dismissal of the Prop 65 case "shows an awareness that some of these lawsuits are shakedowns and the court actually used that term."
"And in fact having done these cases for almost 30 years now, I would say the vast majority are shakedowns," he continued. "And maybe by fighting back instead of just settling, we are helping to raise awareness about these cases."
Jeffrey Judd, a lawyer in San Francisco who brought the case on behalf of PIA, had a different perspective.
He said the ruling did not address the substantive question of whether the cosmetic industry's products contain the specific form of TiO2 that is subject to a Prop 65 warning.
"This ruling addressed legal procedure, and plaintiff's claim that manufacturers were selling powder cosmetic products in violation of Proposition 65 has not yet been decided by any court," he said in an email to Natural Products INSIDER. "The court's ruling makes clear that no enforcement action will be brought until a sufficiently deep-pocketed plaintiff does the toxic exposure assessment that, in PIA's view, is something any responsible manufacturer should do before it offers a product for sale to the public."
Judd said the lawsuit prompted more than two dozen manufactures to remove titanium dioxide from their products, or alternatively, provide Prop 65 warnings.
"In the meantime, the largest and most profitable cosmetics manufacturers will continue to spend millions of dollars advertising these products to increase sales," the lawyer continued, "without spending a dime to determine with any reasonable certainty whether their powder cosmetic products expose their customers to carcinogens."
Subscribe and receive the latest insights on the healthy food and beverage industry.
Join 47,000+ members. Yes, it's completely free.
You May Also Like
---