Connecticut AG Unable to Substantiate Pyramid Scheme Claims Against Herbalife
Connecticut AG Unable to Substantiate Pyramid Scheme Claims Against Herbalife
Ironically, some of the letters filed with Connecticut authorities that called for an investigation into Herbalife may be the subject of a federal investigation into whether people hired by hedge-fund billionaire Bill Ackman—Herbalife's famous adversary—made misleading statements in order to provoke probes into the company and lower its stock price.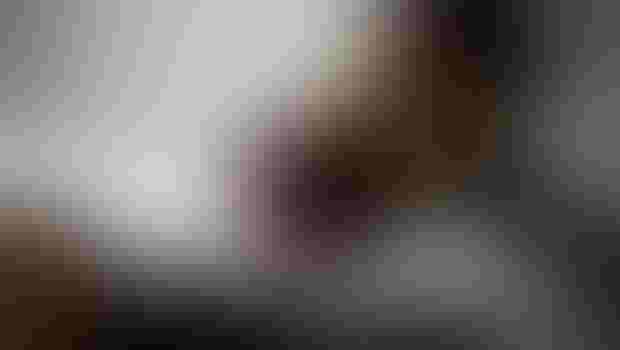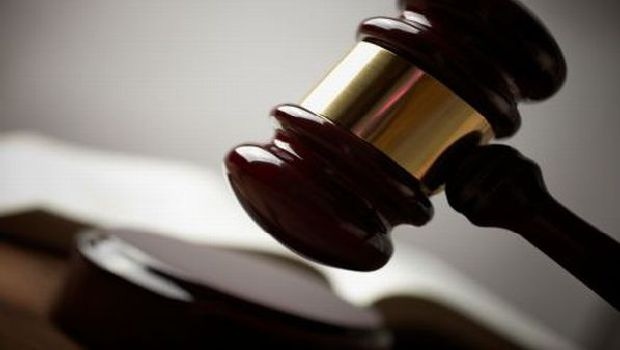 Connecticut Attorney General George Jepsen has not implicated Herbalife Ltd. in a pyramid scheme after his office reviewed 27 complaints concerning the multilevel marketer (MLM) of nutritional products and followed up on every lead.
"While some consumers did express dissatisfaction with products or services in our follow-up contact, we have been unable to substantiate allegations that Herbalife is operating a pyramid scheme," Jaclyn Falkowski, a spokeswoman with Jepsen's Office, said last month in an emailed statement.
Ironically, some of the letters filed with Connecticut authorities that called for an investigation into Herbalife may be the subject of a federal investigation into whether people hired by hedge-fund billionaire Bill Ackman—Herbalife's famous adversary—made misleading statements in order to provoke probes into the company and lower its stock price.
A number of complaints filed with Jepsen's office are virtually identical, including one filed by a man who doesn't remember writing the letter.
"Herbalife executives have already admitted to targeting minority groups, openly boasting about the company's 'African American initiative' and 'Latino business,"' Israel Alvarez wrote in a July 9, 2013 letter to FTC and Connecticut Attorney General Jepsen. "By recruiting vulnerable people in these communities with little or no business experience, Herbalife convinces new sellers to ignore the risks and high costs of their program."
In the letter, Alvarez called on FTC to investigate Herbalife's recruitment practices. Eight months later, Herbalife revealed it had received a civil investigative demand from the government agency.
Alvarez told The New York Times he never wrote the letter that was signed in his name and doesn't know anyone who has been harmed by the company. He was subpoenaed in February to appear before a federal grand jury in New York, a lawyer familiar with the matter told the Hartford Courant. The newspaper reported authorities instructed him not to discuss the matter.
Other letters filed with Jepsen had virtually identical language, including one that was written by Mary Ann Turner. She declined to tell the Times who asked her to write the letter but when asked by the newspaper how it could be identical to other letters, she responded: "It is just something I wrote. I guess we are really smart."
FBI and U.S. Attorney's Office in New York may be examining such letters. As The Wall Street Journal reported on March 12, federal authorities are looking into whether people hired by Ackman have made misleading statements in order to prompt investigations into Herbalife and lower its stock.
SEC defines stock manipulation as "intentional conduct designed to deceive investors by controlling or artificially affecting the market for a security." Such conduct can include "spreading false or misleading information about a company."
Ackman, whose firm Pershing Square Capital Management bet USD $1 billion that Herbalife's stock would fall, has repeatedly called Herbalife a pyramid scheme and predicted its collapse. Herbalife has vigorously denied the allegations—citing among other evidence surveys to show that its customer base outside its distribution network is substantial—and hired its own team of experts to win the war of persuasion, including Marcus Reese, who is responsible for managing Herbalife's relationship with local and state leaders and once had ties to President George W. Bush.  
In a letter to his investors after the Journal's story broke, Ackman said he wasn't "aware of any statements that we have made that are untrue, nor are we aware of any unlawful conduct on our part or by any consultants that we have hired."
Ackman told Bloomberg Television that no one at Pershing Square had received a subpoena or had been contacted by FBI. He expressed his understanding that a government relations firm known as Global Strategy Group that he retained to help with the Herbalife campaign had been contacted by federal authorities and some of its subcontractors had received subpoenas.
"It is our clear understanding that neither the firm nor any of our employees are a target of any investigation, and we are confident that all our work surpasses the highest legal and ethical standards," a spokesman for Global Strategy Group (GSG) said in an emailed statement. "We spoke to the U.S. Attorney's office for the Southern District of New York—not the FBI—and provided full transparency into all of our efforts. GSG has never made false statements about Herbalife, nor do we believe anyone else has either."
Connecticut Complaints
The Connecticut letters offer insight into Ackman's outreach efforts and clues into potential inquiries by federal authorities.
As the New York Times first reported, several letters submitted to Jepsen's office are virtually the same. Natural Products INSIDER recently obtained the complaints from Jepsen's office through a public records request. The vast majority of them are not personal complaints submitted by former Herbalife distributors. Instead, a number of letters cite media reports and concerns raised by others including Rep. Linda Sanchez (D-California) and the Hispanic Federation, an organization that provides grants to Latino non-profit agencies.
Sanchez's office and the Hispanic Federation didn't respond to requests for comment on Jepsen's conclusion that he was unable to substantiate the pyramid scheme allegations.  
Of the complaints Jepsen's office received, only one formal complaint was filed. In a 2014 complaint, Isaac Gonzales of New Britain, Connecticut said he invested about $1,500 in Herbalife membership and products five years prior. In his complaint, he indicated Herbalife was supposed to train him to make sales, but he said that never occurred.
Gonzales "was nonresponsive" to the attorney general's office's "attempts to contact him by phone or letter," said Falkowski, the spokeswoman from Jepsen's office.
In a July 27, 2013 letter, former state legislator Evelyn Mantilla requested that Jepsen investigate Herbalife, whose practices she said "result in the loss of funds by countless families who already live in difficult financial situations."
Mantilla, whose consulting firm Mantilla Leadership Solutions has done work for Global Strategy Group, provided Jepsen's office with a number of "victim narratives" from Herbalife distributors who claimed they lost thousands of dollars in the business venture. Some complained that it was difficult to obtain assistance from their Herbalife mentors and faced challenges recruiting and selling products in spite of purchasing leads and engaging in other business activities.
"As an activist concerned with issues that affect the Latino community in Connecticut, I sent a letter to the Attorney General in June of 2013 because I felt that Herbalife's deceptive business practices hurt the Latino community," Mantilla said in an emailed statement.
"After learning more and observing the detrimental effects that Herbalife continues to have on countless families, I decided to join the effort in October of 2013 to help raise awareness and educate the public about the harmful impact of Herbalife's marketing practices as well as make them aware of the resources available to assist victims of pyramid schemes," she added.
Mantilla said her firm is a subcontractor to Global Strategy Group. She said the U.S. Justice Department contacted her in October 2014, seeking information concerning Herbalife victims. Mantilla said she followed up with the Justice Department several times and offered to connect the agency with victims, but she said she hasn't been contacted again.  
Falkowski reiterated that Jepsen's office followed up on all the complaints, including the victim narratives. 
"Over the course of investigating the complaints, some complainants were nonresponsive to our efforts to communicate with them by both phone and, when phone calls were not returned, by letter. Those who were responsive often did not recall submitting a complaint," she said. "Some complainants who did respond had issues with the products themselves or expressed concerns that they were not able to earn as much as they anticipated, but they did not provide information supporting allegations that Herbalife is operating a pyramid scheme."
Herbalife, which increased the prices of its products about a year ago in the United States and whose 2014 net sales increased 2.1 percent in North America to $908 million, declined to comment on Jepsen's findings.
Robert FitzPatrick of Pyramid Scheme Alert, a consumer organization, said he is not surprised that Jepsen's office didn't find evidence of a pyramid scheme. Proving a pyramid scheme requires much more than victim letters, which explains why FTC has been investigating Herbalife for a year or longer, he said in an emailed statement.
FitzPatrick said individuals who are victimized by a pyramid scheme rarely come forward for a number of reasons, including the fact that they may be embarrassed and didn't know the activity was illegal.
Even if Jepsen's office found evidence of unlawful behavior, "it is unreasonable to expect that one state could take on a $4-billion company backed by Carl Icahn," FitzPatrick said, referencing the billionaire investor who owns a stake in Herbalife and has famously sparred with Ackman over Herbalife's legitimacy.
"No state other than [California] has ever initiated a pyramid action against any sizable MLM," FitzPatrick added. "This is the state of things. Herbalife, from a state perspective, is too big to jail."
Subscribe and receive the latest insights on the healthy food and beverage industry.
Join 47,000+ members. Yes, it's completely free.
You May Also Like
---