ConAgra to Pay Record $8 Million Criminal Fine
ConAgra to Pay Record $8 Million Criminal Fine
The criminal prosecution stems from an outbreak of foodborne illness that was tied to ConAgra's Peter Pan peanut butter and private label peanut butter that a plant in Sylvester, Georgia made and shipped.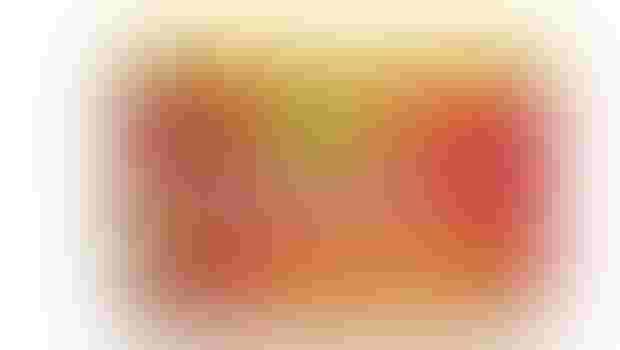 A subsidiary of ConAgra Foods Inc. has agreed to plead guilty to a misdemeanor violation of the Federal Food, Drug & Cosmetic Act (FD&C) in connection with an outbreak of salmonellosis that began in 2006.
Under the plea agreement, ConAgra Grocery Products Company also will pay a criminal fine of $8 million, the largest ever paid in a food-safety prosecution, and forfeit assets of $3.2 million, the U.S. Justice Department announced Wednesday.
"The proposed criminal fine and sentence in this case should sound the alarm to food companies across the country—we are watching, and we are expecting you to hold yourselves to a standard reflective of the trust that your consumers have placed in you," U.S. Attorney Michael J. Moore of the Middle District of Georgia said.
The criminal prosecution is the latest in a spate of food-safety cases brought by the Justice Department in recent years. It stems from an outbreak of foodborne illness that was tied to ConAgra's Peter Pan peanut butter and private label peanut butter. A plant in Sylvester, Georgia made and shipped the contaminated food.
In this case, federal prosecutors targeted one of the biggest food companies in America. Omaha, Nebraska-based ConAgra Foods, whose 2014 net sales totaled $17.7 billion, is the public company (CAG: NYSE) behind such renowned brands as Hunt's and Orville Redenbacher's.
In a press release Wednesday, ConAgra Foods said it immediately recalled its Peter Pan peanut butter more than eight years ago once it learned that Salmonella had been discovered in the food.
As of May 22, 2007, the outbreak was linked to 628 individuals in 47 states, according to the federal Centers for Disease Control and Prevention (CDC). The agency reports that Salmonella is estimated to cause one million illnesses each year in the United States, including 380 deaths.
"We did not, and never will, knowingly ship a product that is not safe for consumers," Dr. Al Bolles, chief technical and operations officer for ConAgra Foods, said in a statement.
That doesn't matter for purposes of criminal fault under the FD&C. Individuals and companies can be held criminally liable under the law even if they didn't intend to cause harm.
Under the plea agreement, ConAgra's subsidiary admitted that it had previously been aware of some risk of Salmonella contamination in the food, the Justice Department said. The contamination may have been caused by a number of things, "including an old peanut roaster that was not uniformly heating raw peanuts, a storm-damaged sugar silo, and a leaky roof that allowed moisture into the plant and airflow that could allow potential contaminants to move around the plant," according to a Justice Department news release. 
Prosecutors cited other shortcomings, including an admission by ConAgra that employees who analyzed finished product tests failed to detect Salmonella in peanut butter, and a separate admission by the company that it was unaware that some employees didn't know how to interpret the test results.
ConAgra said that beginning in 2007 it reimbursed and compensated affected consumers and customers, endeavored to create a state-of-the-art facility in Sylvester, and invested $275 million in quality assurance infrastructure to improve food-safety practices across the company.
But the Justice Department said ConAgra didn't fully address the possible sources of contamination until after the outbreak.
"No more excuses," Moore, the U.S. Attorney for the Middle District of Georgia, said. "A lot of people got very sick because of the conduct in this case and we are committed to doing all we can to make sure that does not happen again."
Subscribe and receive the latest insights on the healthy food and beverage industry.
Join 47,000+ members. Yes, it's completely free.
You May Also Like
---