Chobani Sues Dannon in Yogurt Advertising Campaign Spat
Chobani Sues Dannon in Yogurt Advertising Campaign Spat
Dannon claims its rival's Greek yogurt advertising campaign is false and misleading, but Chobani has asked a court to find otherwise.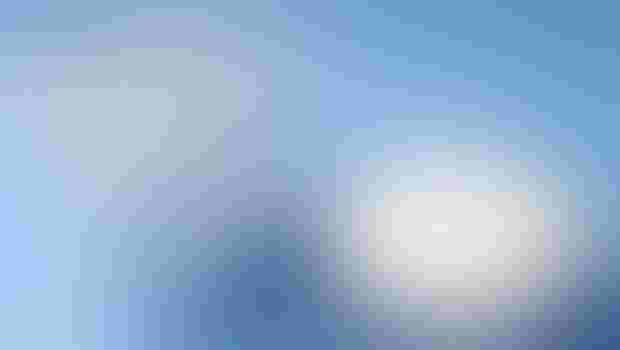 A Greek yogurt advertising campaign is the subject of a lawsuit between Chobani, LLC and its rival The Dannon Company, Inc.
In a multi-media ad campaign, Chobani touts a product that contains no artificial sweeteners or preservatives: Chobani Simply 100 Greek Yogurt. According to Chobani, a competing product made by Dannon contains sucralose, an artificial sweetener with added chlorine.
Chobani's sucralose assertions didn't sit well with Dannon. On Jan. 7, 2016, one day after Chobani launched its ad campaign, Dannon's lawyer sent a letter to Chobani, accusing the company of false and misleading statements in violation of the federal Lanhman Act and/or New York state law.
Chobani responded to Dannon by filing a lawsuit in the U.S. District Court for the Northern District of New York. Chobani sought a declaration that none of its advertising claims are false or misleading.
"This campaign is fundamentally about choice—the choice between natural ingredients versus artificial ingredients," said Chobani's Peter McGuinness, chief marketing and brand officer, in a press release. "We're empowering consumers with facts and information to help them make more informed decisions when they're buying food for themselves and their family. We know people are concerned about artificial sweeteners in their food, and this campaign is about giving them truthful and accurate information."
Michael Neuwirth, a Dannon spokesman, said Chobani's campaign is deceptive and misleading.
"Like many reduced-calorie foods, Light & Fit Greek nonfat yogurt contains sucralose, an FDA-approved ingredient that has been safely and widely used as a sweetener in foods for more than 15 years," Neuwirth said in an email to Natural Products INSIDER. "The truth is, we carefully craft our recipes to make our products not only delicious, but nutritious too."
"Dannon is a beloved American brand and as a company we have always prioritized the health and safety of our consumers, and to suggest anything to the contrary is false and damaging," he added. "We intend to pursue all available avenues to address Chobani's misleading and deceptive marketing."
This isn't the first time Chobani and Dannon have squabbled. Last summer, Dannon accused Chobani of false and misleading claims related to Chobani's statements that its yogurt contains substantially less sugar than regular yogurt.
Chobani said it had discussions with Dannon in the fall of 2015 in order to resolve the dispute and subsequently amended language on its packaging and website to specify the source of its information regarding the amount of sugar in regular yogurt: the USDA Nutrient Database. But as recently as Dec. 16, 2015, Dannon continued to assert that Chobani's claims are false and misleading, according to Chobani.
In the Jan. 8 lawsuit, Chobani sought a declaration that its sugar comparison claims and its Simply 100 Greek Yogurt campaign are not false, misleading, disparaging or deceptive under the Lanham Act or New York state law.
Subscribe and receive the latest insights on the healthy food and beverage industry.
Join 47,000+ members. Yes, it's completely free.
You May Also Like
---