Chipotle Issued Subpoena Related to Criminal Probe
Chipotle Issued Subpoena Related to Criminal Probe
The company has been served with a federal grand jury subpoena in connection with an official criminal investigation.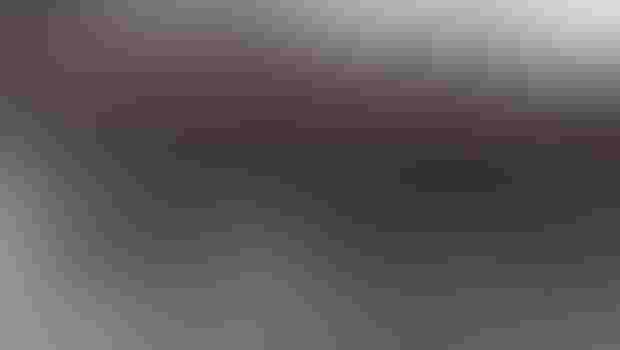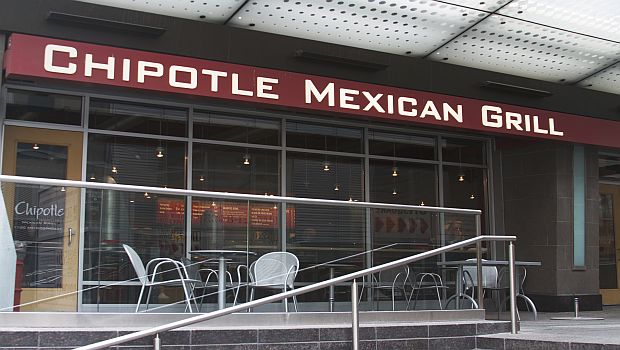 Chipotle Mexican Grill, Inc., the embattled burrito chain whose food has been linked to illnesses on both coasts, has received a subpoena concerning a criminal investigation.
In a regulatory filing Wednesday, Chipotle revealed it was served last month with a federal grand jury subpoena concerning an official criminal probe. The U.S. Attorney's Office for the Central District of California, in cooperation with FDA's Office of Criminal Investigations, is conducting the investigation, according to the Securities and Exchange Commission filing.
The U.S. Attorney's Office and FDA had no comment on the criminal probe.
Though the restaurant chain doesn't comment on the details surrounding a pending legal matter, Chipotle spokesman Chris Arnold said the company "will fully cooperate with the investigation."
Ricardo Carvajal, a Hyman, Phelps & McNamara, P.C. lawyer who specializes in FDA regulatory issues, warned against jumping to conclusions.
"It's hard to say too much because we know so little," the Washington-based attorney said in a phone interview. "We don't know what or who the target of the investigation is or what the scope of the investigation is."
Under the subpoena, Chipotle must "produce a broad range of documents" concerning a restaurant in Simi Valley, California, the SEC filing noted. The restaurant was the subject of "an isolated norovirus incident during August 2015," the Denver-based company said.
"I assume what the grand jury is going to be looking for is, 'did they know, when did they know and what did they do about it,'" said Jaydee Hanson, a senior policy analyst with the Center for Food Safety, in a phone interview. "Those are important things to get clear answers."
Bill Marler, a prominent food-safety lawyer in Seattle, said he was trying to figure out how FDA had jurisdiction over the case.
"At least my interpretation of the Federal Food, Drug & Cosmetic Act, it requires the producer of the food ship contaminated product across state lines," Marler of the law firm Marler Clark LLP said in a phone interview. "What I'm sort of missing out here, how does the OCI [FDA Office of Criminal Investigations] have jurisdiction to issue a subpoena to Chipotle" regarding food that was produced and eaten in Simi Valley?
"I can't imagine they were making burritos and shipping them to Reno," he said.
Marler recently noted an August 2015 Norovirus outbreak that was linked to a Chipotle restaurant in Simi Valley sickened at least 234 people. During the week of Aug. 18, roughly 80 restaurant customers and 18 restaurant employees reported symptoms reflecting gastrointestinal illness, according to the Ventura County Environmental Health Division. Chipotle voluntarily closed the facility and discarded its remaining food, the health division said.
Referencing the quick incubation period of the virus and the ease at which it is transmitted, Marler said he thinks it is likely an employee caused the Norovirus outbreak. A health division spokesman did not immediately respond Wednesday to a request for the latest report concerning the investigation.
Norovirus causes inflammation of the intestines or stomach or both, and common symptoms include diarrhea, nausea and stomach pain, according to the federal Centers for Disease Control and Prevention (CDC). It is said to be highly contagious and the most common cause of acute gastroenteritis in the United States.
"The FDA is committed to protecting public health," FDA spokesman David Steigman said Wednesday in an emailed statement. "When foodborne illness outbreaks occur, the FDA works closely with other federal and state agencies and other health officials to identify the source, ensure that companies are removing affected foods from the marketplace, and communicate with the public. No system is foolproof, but the FDA works to prevent as many foodborne illness outbreaks as possible."
The criminal investigation into Chipotle marks the latest in a series of blows to the company, which has been linked to several outbreaks of foodborne illness including a Norovirus outbreak that affected Boston College students and prompted the filing of a lawsuit by a mother whose son was hospitalized after eating a Chipotle burrito. In a separate outbreak tied to Chipotle, dozens of people in nine states including Oregon and Washington have been infected with Shiga toxin-producing Escherichia coli O26, according to the CDC.


The reported illnesses have damaged Chipotle's image and bottom line. In the SEC filing, the company forecast that comparable restaurant sales declined nearly 15 percent in the fourth quarter of 2015.
The outbreak in Brighton, Massachusetts exacerbated the "adverse financial and operating impacts" that were caused by the earlier E.coli incidents in the fall of 2015, Chipotle said.
In December, Chipotle announced a new food-safety program. The enhanced program includes high-resolution testing of fresh produce before it is shipped to restaurants, using data from test results to better measure the performance of its suppliers, and improved internal training for employees.
"The procedures we're putting in place to eat are so above industry norms that we are going to be the safest place to eat,'' Chipotle founder and CEO Steve Ells told Matt Lauer last month, TODAY reported.
The U.S. Department of Justice (DOJ) in recent years has targeted a number of companies and individuals for their roles in outbreaks of foodborne illness, including Peanut Corporation of America (outbreak: Salmonella), Jensen Farms (Listeria) and Quality Egg (Salmonella).
Still, FDA's investigation into a restaurant is unusual. Carvajal said he wasn't familiar with a similar probe that had been spearheaded by the feds. Marler wasn't either.
"FDA has been historically hands-off when it comes to restaurants," Carvajal said. "Typically that has been the province of the states."
Chipotle's SEC filing comes on the heels of national news reports last week that Blue Bell Creameries is under criminal investigation in relation to a Listeria outbreak. Blue Bell hasn't responded to the national media's requests for comment, and the DOJ didn't immediately respond Wednesday to an inquiry from INSIDER.
Company executives who violate the FD&C can be held criminally liable, even if they had no knowledge of wrongdoing but were in a position to prevent a violation of law. While such cases can result in misdemeanor convictions, food executives who have been accused of intentional misconduct have been convicted of far more serious crimes such as mail fraud.
In September, after he was convicted of several felonies, the former owner of the defunct Peanut Corporation of America (PCA) was sentenced to the longest prison term in a food-safety case: 28 years. The conviction of Stuart Parnell is reportedly under appeal.
"Any company that deliberately sells products that are adulterated should be put out of business," said Hanson of the Center for Food Safety.
Subscribe and receive the latest insights on the healthy food and beverage industry.
Join 47,000+ members. Yes, it's completely free.
You May Also Like
---