CBD marketers raise class action defenses, face amended complaints
CBD marketers raise class action defenses, face amended complaints
Some of the nation's largest and most prominent marketers of CBD have raised various defenses in response to a wave of lawsuits filed in late 2019 against them.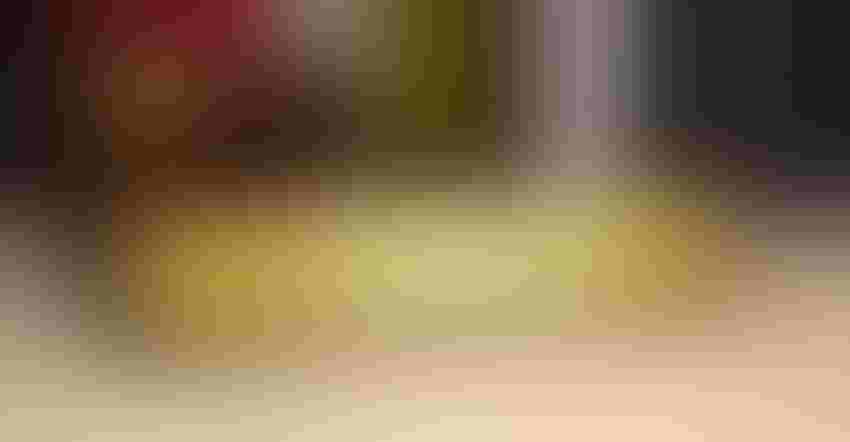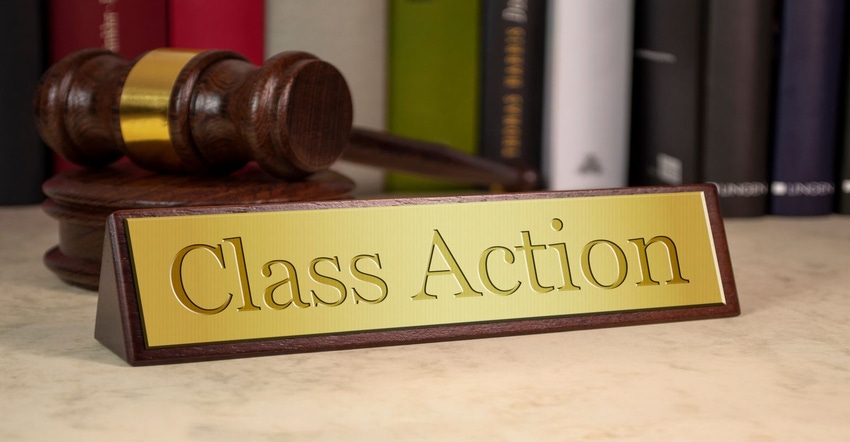 Some proposed class action lawsuits have been dismissed in recent weeks against marketers of CBD-containing dietary supplements, but two amended complaints were filed this week amid continued regulatory uncertainty in the U.S. market.
Responding to a wave of lawsuits filed in late 2019 against them, some of the nation's largest and most prominent marketers of CBD have raised various defenses, including the litigation should be stayed until FDA issues a rulemaking, and the complaints should be preempted because only FDA has authority to enforce purported violations of the Federal Food, Drug & Cosmetic Act (FDCA).
Earlier this month, plaintiffs dismissed two federal lawsuits in the Central District of California against KOI CBD LLC and Green Roads of Florida LLC. The suits were not dismissed with prejudice, which means they are not barred from being refiled. Parties to the litigation did not respond to requests for comment.
In other cases filed in the Central District of California against cbdMD Inc. and Infinite Product Co. LLC (doing business as Infinite CBD), U.S. District Court Judge Dolly Gee dismissed the suits because plaintiffs failed to respond to motions to dismiss by the deadlines.
But she granted plaintiffs time to file an amended complaint. In an amended lawsuit filed Tuesday, Feb. 25, 2020, plaintiffs alleged Infinite CBD "has intentionally marketed and sold illegal CBD products."
"Defendant's multiple and prominent systematic mislabeling of the products forms a pattern of unlawful and unfair business practices that harms the public," the suit claimed.
Other prominent companies facing lawsuits include Elixinol LLC and Charlotte's Web Holdings Inc., the largest marketer of CBD in North America based on sales. Elixinol on Feb. 7, 2020 filed a motion to dismiss a lawsuit pending in the Northern District of California; and addressing claims in December 2019 that its products are mislabeled as dietary supplements, Charlotte's Web stated "its products are accurately labeled and … the claims are without merit."
Many of the initial lawsuits were filed after FDA issued a batch of warning letters in November 2019, reiterating its long-held position that CBD cannot be lawfully marketed in dietary supplements because it was first studied as a drug by GW Pharmaceuticals plc.
While the lawsuits dealt a setback to the CBD industry, a defense lawyer noted companies in industries regulated by FDA—including the cosmetic, food and supplement sectors—are routinely sued by class action lawyers.
"Those products are all lightning rods for class actions," said Anthony Anscombe, a partner in Chicago with Steptoe & Johnson LLP, in an interview. "Even though it might seem like there's a huge spike in cases involving CBD, in many respects, a lot of these cases are just business as usual for the plaintiff lawyers who pursue these kinds of cases."
Kevin Laukaitis, an attorney with Philadelphia-based Kohn Swift & Graf P.C., one of the law firms that filed the complaints, said in a 2019 interview that FDA's batch of warning letters to CBD marketers spawned the lawsuits.
The agency has "taken the explicit position that CBD is a drug only, and is actually illegal in the use of foods, beverages, supplements and animal products," he said.
Some of the companies sued, including Infinite CBD, received a warning letter from FDA. In an emailed statement last year, Infinite CBD said it was working with its legal team to resolve the concerns expressed by FDA in its warning letter and would ensure "the content and products that we continue to produce are of quality standards that Infinite CBD stands behind."
In Infinite CBD's motion to dismiss filed Jan. 17, 2020, the company raised various reasons why the complaint should be dismissed. If the court does not dismiss the lawsuit, the company argued, it "should abstain based on the primary jurisdiction doctrine" until FDA "has provided further clarification."
In at least one suit over whether Green Roads of Florida LLC misrepresented the amount of CBD in its products, a judge relied on the primary jurisdiction doctrine in putting a lawsuit on hold. U.S. District Court Judge Ursula Ungaro stayed the suit against Green Roads until "FDA completes its rulemaking regarding the marketing, including labeling, of hemp-derived ingestible products."
Jennifer Adams is an associate in Chicago with Amin Talati Wasserman LLP, which counsels companies on food and drug law and related regulations.
"Primary jurisdiction applies when there's an issue that's squarely within the jurisdiction of an administrative body that comprehensively regulates something, and this regulation needs expertise and uniformity," the lawyer said.
"CBD," Adams added in an interview, "absolutely checks … all those boxes."
While a stay can be beneficial based on primary jurisdiction, Anscombe cautioned, "You make yourselves somewhat vulnerable to whatever FDA happens to do in the long run."
For its part, FDA has not committed to a rulemaking that would allow CBD to be marketed in conventional food and dietary supplements. Its position that CBD cannot be sold in a food or supplement has neither been incorporated in a formal regulation nor decided in the federal courts.
In interviews and at public events, marketers of CBD in non-FDA-approved products have raised various arguments to refute FDA's position, including their full- or broad-spectrum extracts are distinguishable from GW Pharmaceuticals' Epidiolex, and CBD was first marketed in a supplement before it was studied as a drug.                   
The class action suits, defendants argued in court papers, represent an improper attempt to enforce the FDCA and are consequently preempted. "Plaintiffs' claims are impliedly preempted because they are based solely on alleged violations of the FDCA," CV Sciences Inc. argued in its motion to dismiss.
Plaintiffs were given until Feb. 25, 2020 to file their opposition to CV Sciences' motion, with a hearing scheduled March 23, 2020 before U.S. District Court Judge Virginia Phillips. Instead of responding to the motion, plaintiffs on Tuesday filed an amended complaint against CV Sciences, court records show.
The move likely requires CV Sciences to file another motion to dismiss, further prolonging any resolution to the dispute.
"The definition of 'dietary supplement' is not actually in California law, which is what they [plaintiffs] need their case to be under to avoid preemption," Adams asserted.
Plaintiffs, she added, must point to a violation of California law.
"It all still really boils down to the FDCA, which only the FDA can enforce," the lawyer concluded.
The class action litigation underscores that while the 2018 Farm Bill removed hemp and its derivatives from the Controlled Substances Act (CSA), it didn't eliminate FDA's authority to regulate cannabis-derived products, including those marketed in supplements.
"Even though Congress may have given a green light to CBD, there are still a host of other types of regulations that people in this space have to comply with," said Anscombe, who defends class action lawsuits that allege consumer fraud, deceptive trade practices and other violations of law. "It's uncharted territory in a lot of ways. When there's uncertainty and a lot of regulation, that's what gives rise to lawsuits."
Subscribe and receive the latest insights on the healthy food and beverage industry.
Join 47,000+ members. Yes, it's completely free.
You May Also Like
---