California Wineries Under Siege Based on Arsenic Findings
California Wineries Under Siege Based on Arsenic Findings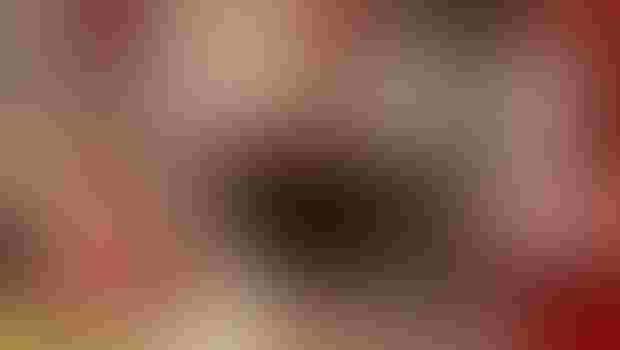 First, it was apple juice. Then, rice. Now, wine is the subject of the latest hullabaloo tied to inorganic arsenic, an odorless and tasteless metal that can be harmful to human health.
More than two dozen California wineries have been sued after three testing labs purportedly found several wines contained high levels of inorganic arsenic. In some cases, wines contained 500 percent more arsenic than what is considered a safe daily maximum limit, according to the proposed class-action lawsuit filed in Los Angeles Superior Court.
"Put differently, just a glass or two of these arsenic-contaminated wines a day over time could result in dangerous arsenic toxicity to the consumer," four California consumers alleged in the 29-page complaint.
In recent years, quantities of arsenic have been found in apple juice and rice, raising questions about whether consumers are unknowingly endangering their health by eating and drinking seemingly innocuous substances.
Kevin Hicks of the lab BeverageGrades told CBS News he tested more than 1,300 bottles of wine and found that nearly a quarter of them had levels higher than the Environmental Protection Agency's maximum allowable limit of arsenic in drinking water: 10 parts per billion.
"The lower the price of wine on a per-liter basis, the higher the amount of arsenic," he said.
Arsenic is present in the environment as a naturally occurring substance and can be found in air, food, water and soil, according to regulators. The EPA says chronic exposure to inorganic arsenic can cause skin lesions and increase risks of lung and skin cancer.
But the Wine Institute cited an absence of evidence that trace amounts of arsenic found in wine pose a danger to consumers.
While the United States has not set a limit on arsenic in wine, California wine exports that have been tested have been below established limits set by other countries, according to the Wine Institute, which represents more than 1,000 wineries and affiliated businesses from California.
The U.S. Tax and Trade Bureau and U.S. Food and Drug Administration (FDA) test for compounds, including arsenic, the Wine Institute said. As of Tuesday afternoon, neither agency responded to a request for comment.
Concerns over arsenic found in food are not unprecedented. In 2011, Dr. Oz told viewers that tests he had commissioned found 10 of three dozen apple-juice samples with total arsenic levels exceeding 10 parts per billion. Later that year, a report released by Consumer Reports revealed 10% of its juice samples, from five brands, had total arsenic levels that exceeded federal drinking-water standards. But in a 2013 Q&A, FDA explained it has been testing for arsenic in juices for decades and continues to find most apple juices contain low levels.
"The FDA is confident in the overall safety of apple juice consumed in this country," the agency said.
Arsenic also has been found in rice. In 2012, Consumer Reports warned its readers that eating "slightly more than a half-cup of cooked rice per day resulted in a significant increase in urinary arsenic levels" based on a study by Dartmouth Children's Environmental Health and Disease Prevention Research Center in 2011.
In 2013, FDA posted the results of testing for the presence of arsenic in approximately 1,300 samples of rice and rice products. While levels varied significantly depending on the product tested, agency scientists determined that the amount of detectable arsenic is too low in the rice and rice product samples to cause any immediate or short-term adverse health effects.
Subscribe and receive the latest insights on the healthy food and beverage industry.
Join 47,000+ members. Yes, it's completely free.
You May Also Like
---