Be Prepared When a State Attorney General Calls
Be Prepared When a State Attorney General Calls
Many companies—big and small—fail to devote significant attention to state attorneys general (AGs), who wield broad authority to investigate and take action against virtually any industry and subject matter.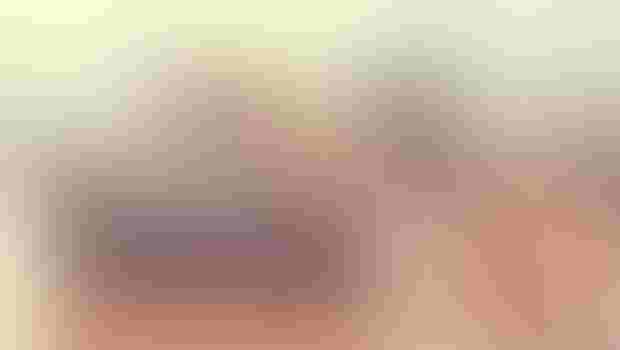 Companies devote significant resources to monitor state regulatory changes and educate their governor and state legislators about their industry and business practices. Yet many companies—big and small—fail to devote such attention to state attorneys general (AGs), who wield broad authority to investigate and take action against virtually any industry and subject matter. Put more simply, if a company hires employees, makes or sells a product, offers a service, conducts marketing, or engages with consumers in almost any way, it may be subject to investigation by AGs.
AGs are the chief legal officers of their states. AGs have authority to bring affirmative litigation and enforcement actions on behalf of the "public interest" in almost any area of law including antitrust, the environment, securities and data privacy. Most notably, AGs are generally the chief consumer protection advocates in their states and have broad power to investigate and take action against businesses under their states' unfair, deceptive and abusive practices laws (commonly referred to as "UDAP laws"). These UDAP laws tend to broadly prohibit "deceptive" or "unconscionable" acts impacting consumers, and do not require the AGs to show bad intent on the part of the company or any actual harm. Unlike private litigants, the AGs can issue subpoenas to obtain documents and information from a company before filing a lawsuit.
AGs today also have become policymakers in their own right, drawing on their experiences as former legislators and executives to use their broad enforcement discretion to urge or direct companies to change their business practices. This policy role sets AGs apart from typical law enforcement officials, and lends itself to creative and innovative solutions to perceived public problems.
AGs are more likely to contact a company when they have concerns, rather than having their first action be the filing of a lawsuit or issuing of a subpoena, when they know the company is open to dialogue and can be a source of key information in their decision-making process. As lawyers, AGs appreciate knowing all the facts. Before taking action, AGs generally want a complete picture of the potential implications. AGs understand that those in the industry best know the industry.
While your company may not be able to avoid investigations, you can certainly improve the outcome, if you follow these principles:
Know the Law and Act on It
Companies must know the laws in the states where they operate and should pay close attention to the actions taken by AGs. Ignorance of obligations under state law does not provide a company immunity from AG investigations or enforcement actions. Your company should have good processes in place for compliance.
Monitor Consumer Complaints
It is very important that companies monitor consumer complaints. If a trend is revealed, address it. If a legal violation is revealed, address it. Many AG investigations are prompted by a critical mass of consumer complaints.
Be Responsive
If your company receives an inquiry from an AG, obtain counsel experienced with the structure, process and policy objectives of AG offices. Your counsel should seek to learn the AG's concerns and have a constructive dialogue. This dialogue actually can narrow or focus the inquiry, resulting in less distraction and cost to the core business.
Preserve Documents
Although an investigation is not litigation, and may never lead to litigation or even a settlement, it is important to analyze your company's obligations to preserve documents. The preservation requirements for civil litigation should be your guide.
Know the Confidentiality Rules
The AG's office generally is subject to state open records laws, with some exceptions. Each state's law is different, and you should determine the implications of producing documents and other sensitive business data to the AG. Counsel should determine what protections the particular state law offers and, if there are gaps, whether the AG is amenable to a confidentiality agreement to assist the company in protecting sensitive trade secret and competitive documents.
Know the AGs' Power
Each state law differs here as well. Counsel should review the particular state law that the AG is invoking to determine exactly what types of information or actions the AG can take and the legal basis for liability and penalties.
AGs are at the forefront of some of the biggest issues of our day, wielding broad authority and investigatory powers to seek a variety of legal and policy objectives. Companies must understand AGs, just as they do other state officials and regulators, and have a plan to effectively respond to this substantial segment of the modern regulatory and policy landscape.

Lori Kalani is co-chair of Cozen O'Connor's State Attorneys General Practice, a nationally recognized legal practice that counsels clients in AG-related legal and policy matters across the country. Kalani has represented dietary supplement companies in investigations by AGs and federal regulators.
Maria Colsey Heard is a partner in Cozen O'Connor's State Attorneys General Practice, and has more than 20 years of experience representing clients, including nutritional supplement companies.
Subscribe and receive the latest insights on the healthy food and beverage industry.
Join 47,000+ members. Yes, it's completely free.
You May Also Like
---