B&D Sues Unique Biotech and Execs for Stealing Confidential Information
B&D Sues Unique Biotech and Execs for Stealing Confidential Information
The lawsuit alleged two executives of Unique Biotech breached confidentiality when they took protected B&D customer information from a B&D partner, their former employer.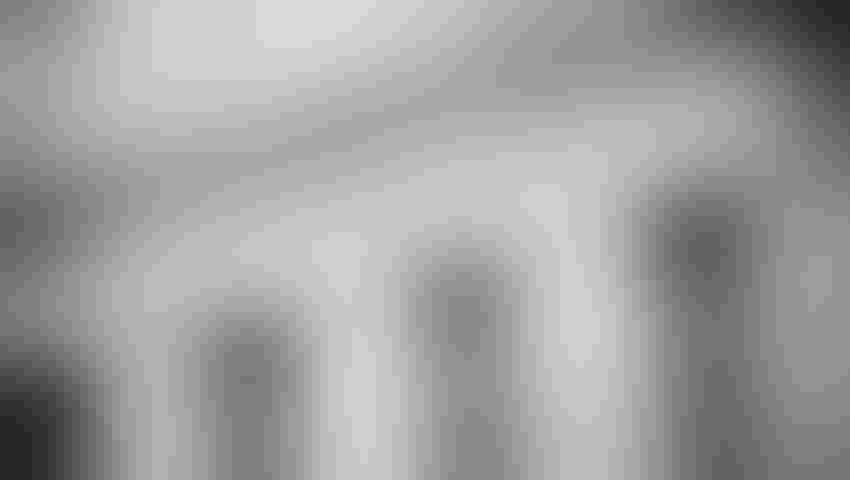 B&D Nutritional Ingredients filed a lawsuit Oct. 3 in U.S. District Court in Fort Lauderdale, Florida, alleging Unique Biotech and several executives stole protected B&D information that allowed Unique Biotech to steal B&D customers.
"B&D has never initiated a lawsuit in its 23 years in business. I was so disappointed in the allegations we have now had to file regarding Unique Bio Ingredients and the other defendants named in the case," said William Van Dyke, president of B&D Nutritional Ingredients.
According to the lawsuit, Unique Biotech USA executives Jairo Escobar and Luis Echeverria once helped run Pharmacenter (formerly known as Pharmaline Corp.), which sold probiotics and other nutritional supplements. In early 2009, Pharmacenter began importing and distributing Unique Biotech Ltd. (India) products, including its IS2 Bacillus coagulans probiotic. In June 2009, Pharmacenter agreed to give B&D exclusive rights to distribute the products in the United States, according to the complaint.
In a phone call from SupplySide West 2016, Luis Echeverria told INSIDER the agreement with B&D was for all the United States except for Florida, which was serviced directly by Pharmacenter.
The complaint noted that a few months before finalizing this agreement, both companies entered into a Secrecy Agreement, as B&D wanted to protect trade secrets, including its customer list. However, B&D has claimed Escobar and Echeverria violated the Secrecy Agreement by using the protected information to cut out B&D and sell product directly to customers being serviced by B&D.
The agreement with B&D expired in 2012, according to Echeverria, but Pharmacenter continued to use B&D as a sub-distributor without a renewed agreement.
In the same year, the agreement between Pharmacenter and Unique Biotech India was renewed and established that Pharmacenter would register the trademarks Unique Biotech Limited and Unique Biotech USA in the United States, which it did in June 2012. Pharmcenter then assigned these trademarks to Unique Biotech Ltd (India).
In its complaint, B&D said in 2013 it became aware its customers were being sold to by Unique Biotech USA, and a rift formed between the two companies. In fact the suit claimed Escobar and Echeverria met with Ratna Sudha Madempudi, Ph.D., founder and managing director of Unique Biotech Ltd. (India), at SupplySide West in Las Vegas in October 2014 and conspired to cut B&D out of any business opportunities for future sales of Unique IS2 by circumventing B&D in the distribution chain. Sudha was also named as a defendant in the lawsuit.
In April 2015, Escobar and Echeverria were fired by Pharmacenter Owner Jose Gomez; a week later, the pair formed an LLC in Florida called Unique Bio Ingredients, with themselves and Sudha as managing members. The lawsuit alleged Escobar and Echeverria took B&D and Pharmacenter trade secrets, known to them from their time at Pharmacenter, with them to use at their new company by offering to undercut pricing to B&D customers. Then in 2015, Escboar and his new company filed to use the name Unique Biotech USA, despite the prior U.S. registration of that trademark by Pharmacenter.
The lawsuit alleged four counts consisting of violations to Florida's Uniform Trade Secrets Act, Florida's Deceptive and Unfair Trade Practices Act and Florida's Fictitious Name Act, as well as one count alleging "tortious interference with business relationships." B&D seeks double damages (more than US$255,000) and injunctive relief prohibiting the defendants from further violations and distribution to B&D and Pharmacenter customers.
Speaking on the telephone to INSIDER from SupplySide West 2016 in Las Vegas, Echeverria said he and Escobar have always obeyed any contracts between the parties involved and never sold to any of B&Ds customers. "We didn't back then [at Pharmacenter], and we don't now [at Unique Biotech USA]," he said. "The information [on customers] is nothing we didn't already know or couldn't access in different ways," he added, noting many of those customers walk the floor at SupplySide.
Echeverria told INSIDER he believes there are no grounds for accusations he and the other defendants stole secret info, and his attorneys agreed. "Nothing can be proven," he said, claiming documentation backs his assertion. "This is very clear and will be simple for any court of law to decide."
Subscribe and receive the latest insights on the healthy food and beverage industry.
Join 47,000+ members. Yes, it's completely free.
You May Also Like
---