As Jury Trial Approaches, USPlabs Says DMAA Supplement Didnt Cause Soldiers Death
As Jury Trial Approaches, USPlabs Says DMAA Supplement Didnt Cause Soldiers Death
Jack3d's role in the death of Michael Sparling will be the focus of a jury trial in Texas that is scheduled to begin on June 9.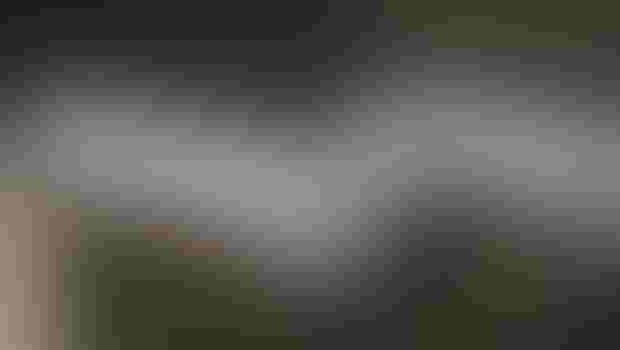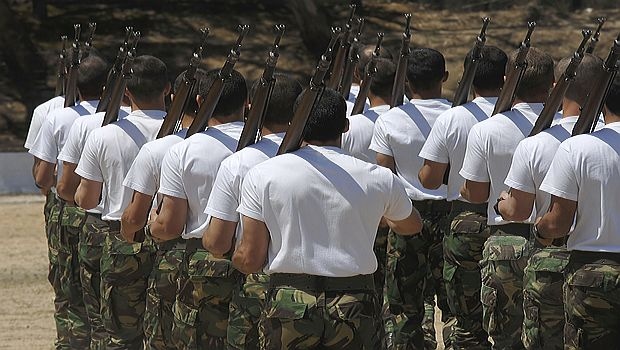 A jury in El Paso, Texas may soon be assembled to hear testimony and decide whether a pre-workout supplement containing a controversial stimulant contributed to a soldier's death.
It's been nearly four years since Private Michael Sparling collapsed toward the end of an early morning run before suffering two episodes of cardiac arrest at the William Beaumont Army Medical Center in El Paso. The temperature was around 70 degrees, and the soldier had never performed physical training before with his unit, according to the U.S. Defense Department.
The 22-year-old was pronounced dead at 11:17 a.m. on June 1, 2011, his parents said in court filings, just hours after he reported to a friend that he had ingested two scoops of a pre-workout supplement known as Jack3d. Michael and Leanne Sparling said it was the first time that their son took Jack3d in conjunction with Army training.
The Sparlings have sued USPlabs LLC, its owners individually and GNC Corp. on behalf of their late son.
Whether Jack3d played a meaningful role in the soldier's death will be the focus of a jury trial in Texas that is scheduled to begin on June 9. The defendants have requested moving back the trial date, citing the need to track down several soldiers and work on other pre-trial matters.
In recent court papers filed with Federal Judge David Guaderrama, USPlabs, its executives and GNC have argued there are no material factual disputes, warranting dismissal of the lawsuit against each of them as a matter of law. Courts generally are reluctant to decide a civil lawsuit in favor of either plaintiffs or defendants without holding a trial, especially since such orders are likely to be overturned on appeal based on a finding that important facts were in dispute and should have been presented to a jury.
FDA's Crackdown on DMAA
The products liability and wrongful death lawsuit focuses on the substance known as DMAA (dimethylamylamine). FDA reported in the summer of 2013 that the "amphetamine derivative" had been linked to more than 100 illnesses, including six deaths.
"Dietary supplements containing DMAA—an amphetamine derivative—are advertised as useful for losing weight, enhancing athletic performance and building muscle," Daniel Fabricant, then FDA's director of dietary supplement programs, wrote in a July 30, 2013 blog. "Reports implicate DMAA in the narrowing of blood vessels and arteries, which can elevate blood pressure and lead to serious medical conditions, including heart attack, seizures, psychiatric disorders and even death." More than a year earlier, FDA issued warning letters to nearly a dozen companies that distributed DMAA supplements. All the companies other than USPlabs promptly withdrew the products from the market.
In an April 24, 2012 warning letter to USPlabs, FDA said its DMAA products were adulterated under federal law, and the agency was unaware that the substance had a history or other evidence of safe use. USPlabs continued to market DMAA for several months before announcing plans in April 2013 to phase out the substance from its supplements for business reasons.
Later in 2013, federal authorities seized USPlabs' Jack3d and OxyElite Pro supplements. USPlabs and GNC later agreed to destroy total DMAA supplement inventory that had a retail value of roughly US$8.5 million, according to FDA officials. According to the plaintiffs, USPlabs and GNC have sold hundreds of millions of dollars in Jack3d and DMAA.
Cause of Soldier's Death Debated
USPlabs has maintained DMAA is safe and asserted there is no evidence showing Jack3d caused Sparling's death. Although DMAA was detected in the soldier's body, a number of investigations, including a safety review led by the Defense Department, failed to find a connection between his death and Jack3d, USPlabs noted in court papers.
"The cause of death was certified as hypothermia and the manner of death was certified as accident," the Defense Department stated in a 2013 report.
Sparling was found to have 0.22 mg per liter of DMAA in his blood. In spite of searching the literature for DMAA toxic levels, a senior medical examiner with the Army testified that he and an assistant "found nothing to support an opinion that DMAA contributed to Private Sparling's heatstroke or death," according to USPlabs. The supplement maker also referenced several peer-reviewed clinical studies at the University of Memphis, which indicated "use of Jack3d as directed was safe."
Two medical experts retained by Sparling's parents have formed a different opinion: namely that DMAA was a "substantial factor" in the soldier's death. Although plaintiffs acknowledged DMAA wasn't listed as a cause of death on the death certificate, they noted that one of the medical examiners expressed the belief that the substance was a contributing factor.
Sparling's death is just one of at least four fatalities tied to soldiers who used DMAA. The Defense Department and U.S. Army reviewed the circumstances surrounding those deaths as part of a comprehensive safety review into DMAA. The Armed Forces Medical Examiner System concluded "DMAA did not play a significant role in the deaths of these four Service members." However, a safety review panel determined "the available evidence supports an elevated health risk associated with the use of DMAA-containing products."
GNC, the retailer that sold Jack3d, said it didn't make the supplement and cannot otherwise be held liable for injuries from the product. Although Texas law will hold non-manufacturers liable under certain exceptions, GNC said it made no incorrect representations about Jack3d and didn't have any knowledge that it was defective when the product was sold to Sparling.
GNC told the Defense Department around 2012 that it had sold more than 7 million units of product containing DMAA and had not received one report linking the substance to a serious adverse event. Guru Ramanathan, chief innovation officer with GNC, acknowledged in a 2015 deposition that his employer typically wouldn't receive such reports on vendor products that are sold at GNC.
Sparling's parents have opposed GNC's motion for dismissal. They said the evidence will show the soldier relied on GNC employees' representations that DMAA was safe and the label's indications that the substance was a botanical extract of geranium stem.
FDA said in its warning letter to USPlabs that it discovered DMAA may be made synthetically, which would exclude it from the definition of a dietary ingredient.
As the jury trial date approaches, the stakes also are high for USPlabs' executives, Jonathan Vincent Doyle and Jacob Geissler. The men each own a 45-percent stake in USPlabs and were primarily involved in the decision to market Jack3d, according to the plaintiffs.
Both men have been sued in their individual capacities and could be held personally liable for any damages awarded by a jury unless the judge finds that they are not proper defendants in the case. Officers of a legal entity such as an LLC are typically shielded from personal liability for the acts of the company, but state laws have carved out certain exceptions including in cases of fraud. 
Lawyers representing Doyle and Geissler argued there is no reason to hold them "vicariously" liable for any wrongdoing committed by USPlabs because, in part, the supplement company is adequately capitalized and was not used to perpetrate a fraud. In a rebuttal, Sparling's parents have argued the men "were alter egos of USPLabs LLC, and that they used multiple corporate forms to defraud the public, including Michael Sparling, by selling an illegal drug under the cover of a 'dietary supplement' in contravention of federal law."
Subscribe and receive the latest insights on the healthy food and beverage industry.
Join 47,000+ members. Yes, it's completely free.
You May Also Like
---