Amazon Contributes to Surge in NDINs, FDA Finds Many Incomplete, Not Supplements
Amazon Contributes to Surge in NDINs, FDA Finds Many Incomplete, Not Supplements
An investigation by Natural Products Insider reveals a trend that officials in FDA's Office of Dietary Supplement Programs (ODSP) likely had not anticipated when they published a 102-page guidance document in 2016.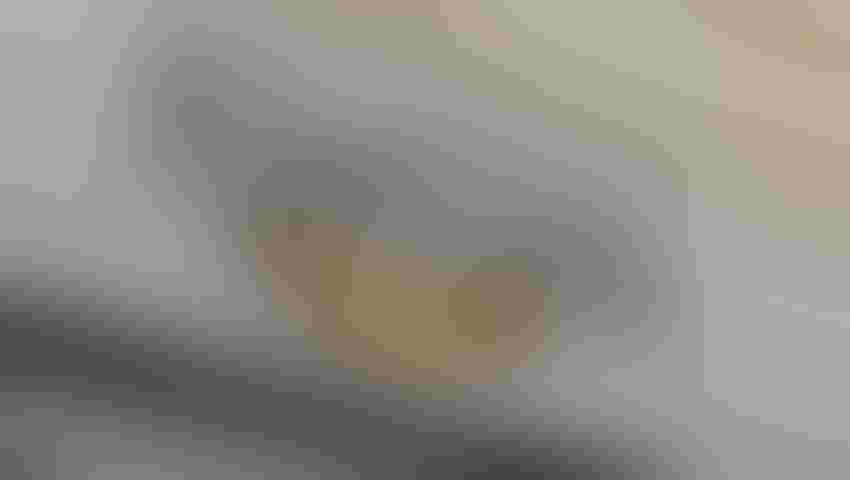 Editorial credit for Amazon photo: Jonathan Weiss / Shutterstock.com
In publishing a guidance document in 2016 for the dietary supplement industry, FDA strived to increase compliance with a requirement in the law—that companies submit to regulators safety-related documentation 75 days before introducing into interstate commerce a supplement containing a new dietary ingredient (NDI).
An investigation by INSIDER reveals a recent trend that officials in FDA's Office of Dietary Supplement Programs (ODSP) likely had not anticipated when they issued a draft NDI guidance in August 2016: a spike in NDI notifications (NDINs) for products that don't meet the definition of a dietary supplement, and/or a wave of incomplete submissions under a 1997 regulation adopted by FDA.
From October 2016 to June 2017—the first nine months of fiscal year 2017 (FY17)—FDA received 98 NDINs, FDA revealed in response to a Freedom of Information Act (FOIA) request filed by INSIDER. FDA received 61 NDINs in FY16, 35 in FY15, 45 in FY14 and 31 in FY13, the agency revealed.
But over the last several months, FDA objected to the majority of NDINs. Of FDA's 82 responses to NDINs during the nine-month period ending in June 2017, government officials acknowledged 10 submissions—or about 12 percent of the notices—without an objection.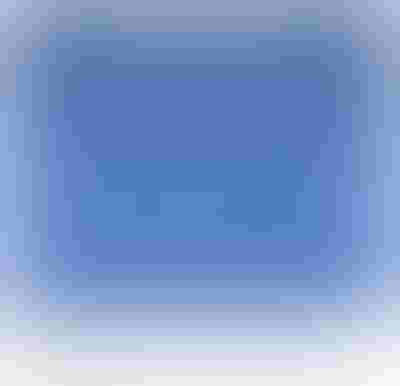 Beginning in late FY16, FDA explained in an email to INSIDER, the agency observed an increase in the volume of NDINs. FDA described many of the submissions as "facially incomplete and/or for products that obviously were not dietary supplements or ingredients," such as a hair care product or lip balm.
Following an investigation, FDA figured out the increase in NDINs "was related to a sales requirement imposed by a large retailer.
"[A] number of firms that wanted to sell products (cosmetics or dietary supplements) through this retailer were under the impression that they could satisfy this requirement simply by obtaining an FDA-issued 'NDIN number', while putting little to no effort into meeting the requirements of a notification (21 CFR 190.6)," the agency said.
FDA said it suspects, "based on a cursory review of the available data," that more than 30 NDINs submitted in FY17 reflect a misunderstanding of the notification requirements.
NDINs reviewed by INSIDER failed to provide such crucial information as the history of use or research establishing an ingredient's safety, and several submissions related to products that aren't ingested into the body and consequently don't meet the definition of a dietary supplement.
Of the objection letters FDA delivered during the first nine months of FY17, 26 reported the subject of the NDIN was not a dietary ingredient; another 30—or approximately 37 percent of FDA's total responses, including acknowledgment letters—noted the NDIN was incomplete, FDA divulged. Seventeen FDA letters—or roughly 21 percent of the agency's total responses—contended the notifier failed to provide adequate safety information.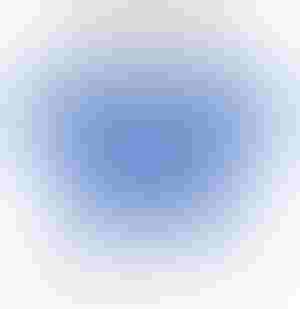 The Amazon Effect
FDA reported a continuing increase in NDINs "into 2017 despite our efforts to work with the retailer to clarify its requirements."
While FDA did not identify the retailer that contributed to an increase in NDINs, a review of the public docket—and email and phone correspondence with sources—suggests many individuals who submitted a notice sell their products on Amazon.
"I was required to list this item with the FDA to sell on Amazon.com," one NDIN declared. "I am a small business that produces a soft cream/salve that may be applied to the body for dryness, achiness, light headaches, sleep and general comfort."
Responding on March 9, 2017 to the NDIN, an ODSP official, Robert Durkin, explained "a product that is intended for topical application is not subject to regulation as a dietary supplement because it is not 'intended for ingestion' and may be subject to regulation as a cosmetic."
La Shawn Augustine of Eye of the Butterfly LLC, who filed the NDIN, did not respond to requests for comment.
One person who filed an NDIN subject to an FDA objection recalled in an interview trying to resell a medical device on Amazon.
"I think I probably got a product that required an approval," said the source, whose name INSIDER agreed not to publish to protect an ongoing relationship with Amazon because it's the person's only source of income. "They [Amazon] want you to meet certain guidelines before they give you authority to sell stuff on Amazon … what people probably do is just get frustrated and just starting filling stuff out so they would basically let us sell on there."
The source suggested Amazon requires "a ton of documentation" before items in certain categories can be sold.
Janna McClain, the owner of Janna's Essential, which sells essential oils on a website and in person, said she was trying to sell on Amazon in the supplement category.
Amazon's "applicant system required an NDI and copies of purchase receipts," she said via email. "That was the only reason we applied."
"We tried six times in this process, and called Amazon for review of our submitted forms," McClain added. "We were told twice that our documents meet the requirements, but still denied."
In a follow-up email, she clarified an Amazon representative denied her request to sell on Amazon.
Her company's NDIN filed with FDA described the product as "a combination of homeopathic essential oils that have been studied over many years proving their intended benefit of pain relief, swelling reduction and circulation improvement." The product, the NDIN added, "is a typical ointment for external use only."
In a March 10, 2017 letter, FDA's Durkin explained such a product may be subject to regulation as a cosmetic rather than a dietary supplement.
Amazon did not respond to requests for comment for this article.
Change in FDA Practice
The recent surge in NDINs has resulted in a change in FDA protocol. FDA advised INSIDER it changed its former process of assigning a sequential NDIN number to any submission that purported to be a notification for an NDI, regardless of whether the submission was complete or valid.
FDA no longer automatically assigns an NDIN number to a submission. "After a notification has been submitted, ODSP staff now conduct a brief facial review of the submission to screen out notifications that appear to have been submitted based upon a misunderstanding of the notification requirements," FDA explained.
FDA now flags NDINs that don't appear to be subject to the requirements, and the agency will not assign such notices an NDIN number. Rather than initiating a 75-day review period, FDA sends a response to the submitter of the NDIN, indicating its belief that the NDIN was submitted in error and including an instruction to contact the agency if its initial assessment was incorrect, FDA said.
"This step of the process is not a substitute for the review to determine compliance with 21 C.F.R. 190.6 or any substantive review that will still occur," the agency cautioned in its email to INSIDER. "In other words, we may determine that a notification that passes this initial review is not complete (i.e., does not provide all of the information required by the regulation), does not relate to a dietary ingredient or a dietary supplement, or does not adequately address safety or identity concerns."
Increasing Compliance
In publishing its 2016 draft NDI guidance—a 102-page document that supplanted a draft guidance released five years earlier—FDA stated one of its goals was to improve the rate of compliance with the NDIN requirement.
The NDIN process is a critical one for the government because it is FDA's only pre-market opportunity to review the safety of dietary ingredients and supplements.
As a public health agency overseeing the US$41 billion supplement industry, FDA wants to maximize compliance with the notification requirements to protect the public from new ingredients that could endanger the health of American consumers.
On the other hand, FDA doesn't want to be inundated with NDINs for cosmetics and other products that aren't dietary supplements.
"We remain committed to working with industry to navigate the NDI notification requirements, including through meeting with potential NDI notifiers before they have made a submission, as well as working with notifiers so they can supply any missing information during the 75-day review period," FDA told INSIDER. "Our impression is that many of our industry stakeholders recognize our willingness to engage with them during the process.
"However, we don't want notifications that are clearly outside the boundaries of dietary supplements either to divert our limited resources from reviewing notifications that are properly submitted, or to skew the statistics and discourage potential notifiers," the agency added, "so we are hopeful our new process will more accurately reflect FDA's review of the legitimate submissions."
Subscribe and receive the latest insights on the healthy food and beverage industry.
Join 47,000+ members. Yes, it's completely free.
You May Also Like
---