AHPA President Cites History of Self-Regulation in Dietary Supplement Industry
AHPA President Cites History of Self-Regulation in Dietary Supplement Industry
The dietary supplement industry has a long history of self-regulation, said Michael McGuffin, president of the American Herbal Products Association (AHPA).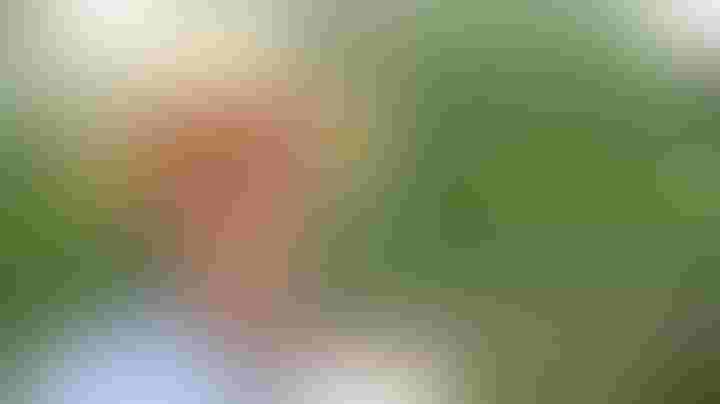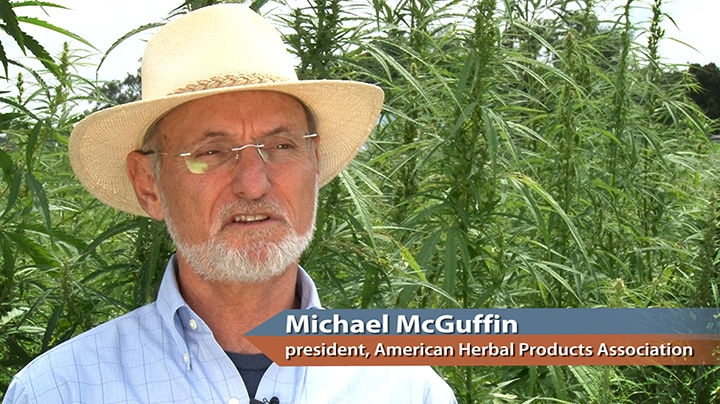 The American dietary supplement sector is spearheading a number of measures to increase transparency and ensure consumers receive high-quality products.
The work in progress—what may be perceived as "self-regulatory" initiatives—has been undertaken in the wake of a 2015 herbal supplements probe by New York Attorney General Eric Schneiderman, and escalating criticism that the supplement industry is poorly regulated by FDA and in need of vigorous oversight.
The industry, however, has a long history of self-regulation, according to American Herbal Products Association (AHPA) President Michael McGuffin.

"… [T]hese new initiatives do not represent this industry's first forays into self-regulation, and I reject any suggestion that we have arrived at the point of creating these programs under duress," McGuffin declared Sept. 15 during the Rocky Mountain Dietary Supplement Forum in Boulder, Colorado. "The practice of establishing standards and codes of practice for the herbal and supplement industry extends back for many decades within my personal recollection and AHPA's institutional memory."
During the conference hosted by the FDA Compliance Group LLC, a Colorado-based consulting firm led by former FDA investigators, McGuffin opened his speech referencing a date: Feb. 2, 2015. That was the day The New York Times reported Schneiderman's office had issued cease-and-desist letters to four major U.S. retailers. New York authorities claimed a number of herbal supplements were contaminated with undeclared substances and failed to contain the labeled plant material based on DNA barcoding. The industry has repeatedly questioned the accuracy of the tests and pointed out DNA can become degraded or lost during the processing of an herbal extract.
Industry critics, nonetheless, haven't relented, and a growing number of state attorneys general have investigated the industry. For example, Iowa Attorney General Tom Miller recently announced an agreement with Walmart related to its store-brand Spring Valley dietary supplement labels.
"There's now a tendency by some in the industry to treat February 2, 2015 as a day that will live in infamy and to treat issuance of those four cease-and-desist letters as the shot heard around the world," McGuffin said. "Some are also presenting this as the one signal event that made us all finally decide to be good actors, honorable business people as we would now show by implementing new and significant self-regulatory initiatives."
Industry Initiatives: Monographs, cGMP Standards and More
McGuffin, though, cited a number of initiatives over the last few decades that have been led by several industry trade associations and other organizations. For example, under a policy adopted in 1998, AHPA members have agreed to "refrain from labeling or marketing any herbal product in any manner that suggests that the product masks or defrauds drug testing," according to the trade association's 2015 Code of Ethics and Business Conduct.
McGuffin explained the policy's origin.
"We saw products in the marketplace—and a lot of them were herbal, goldenseal in particular—'Oh take this, and you can smoke pot all day and go to work in the morning and don't worry about it even if they drug test you.' That's false. It actually doesn't work and we thought it was an inappropriate claim for any product being marketed as a dietary supplement. We took a position our members just won't do that."
McGuffin also credited many other organizations besides his own for self-regulatory initiatives. For instance, he pointed out the American Herbal Pharmacopoeia (AHP) published its first monograph on St. John's Wort in 1997. AHP has since published more than 30 monographs on various botanicals, he said.
"Because each of these provide detailed information, analytical constituents and commercial sources, they're incredibly valuable tools for companies that use these herbs and are committed to the highest quality," McGuffin explained.
Among some of the other industry initiatives highlighted by McGuffin:
·         A partnership between the Council for Responsible Nutrition (CRN) and the Council of the Better Business Bureaus' National Advertising Division (NAD). Beginning in 2006, a series of grants from CRN has provided funding to increase NAD's focus on monitoring of dietary supplement advertising to determine whether claims are deceptive or misleading.


·         For a number of years, the United Natural Products Alliance (UNPA) has maintained a list of ingredients that can't be sold by members. The no-sale list includes kratom, which the Drug Enforcement Administration (DEA) recently announced would be temporarily classified as a Schedule 1 controlled substance.


·         The Natural Products Association (NPA)—then known as NNFA or National Nutritional Foods Association—adopted the TruLabel Program in 1990, a dietary supplement label registration and random-testing program. In 1995, the trade organization made participation in the program a requirement for supplier membership, according to NPA's website.
"I remember this as a manufacturer of herbal supplements at the time," McGuffin said. "My company was required to submit all of our product labels as a prerequisite for displaying at NNFA's annual trade show, which at that time was one of the biggest trade events of the year."
He described TruLabel as a "self-regulatory program with economic teeth, because I needed to be there, and they made it a condition. 'You want to be there. Give us your labels.'"
NNFA also issued GMP standards for dietary supplements in 1999, four years before FDA had even published its proposed cGMP rule and eight years before the final rule was adopted in 2007, McGuffin said.
"We were living in a vacuum," he explained. "We were trying to comply … with the food cGMP, and we knew it wasn't good enough, given the kinds of products we were selling."
'Current Initiatives Demand Broad Industry Participation'
McGuffin also reported on current initiatives that are ongoing in the industry, such a dietary product registry that CRN is spearheading and draft guidelines governing botanical raw materials. AHPA has committed to updating or revising the guidelines through its Botanical Raw Materials Committee and in collaboration with AHP.
"…These current initiatives demand broad industry participation," McGuffin said. "Each of these is being developed with open-door approaches to encourage your involvement and each is open to your scrutiny and your challenges.
"And importantly, it is essential that these are seen as just the next obvious steps in our commitment as an industry … to continuous improvement through self-regulation," he concluded. "They must not be represented as … behavior forced on us from outside."
Subscribe and receive the latest insights on the healthy food and beverage industry.
Join 47,000+ members. Yes, it's completely free.
You May Also Like
---