The perfect pairing: MCTs and CBD
The perfect pairing: MCTs and CBD
Medium-chain triglyceride (MCT) oil may provide functional benefits, and can also be used as a carrier oil to deliver CBD to the body.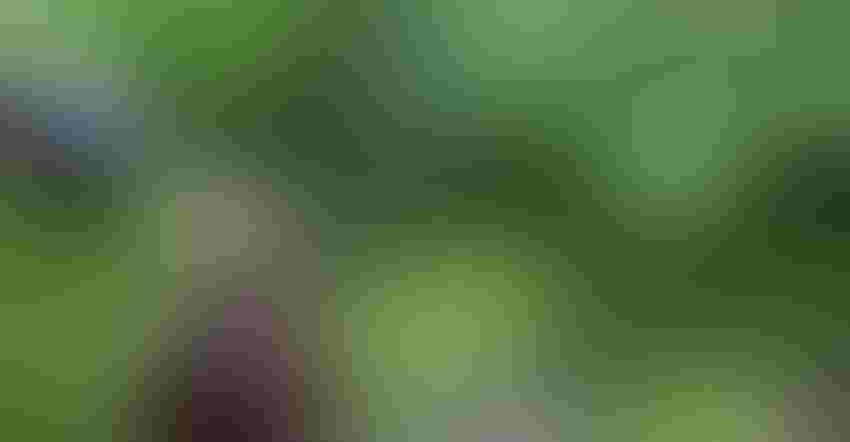 Medium-chain triglyceride (MCT) oil is a flavorless ingredient that acts as a carrier oil while also offering a neutral odor and long shelf life. Widely used for its therapeutic properties1 and antimicrobial2 and anti-inflammatory effects,3 MCT oil may be the ideal ingredient to elevate a brand's CBD products.
As MCTs have become essential dietary supplement and personal care additives worldwide and consumers learn their benefits, an excellent opportunity exists for manufacturers in the CBD industry to invest in this ingredient. MCTs can be incorporated as a high-quality carrier or emollient in the formulation of natural CBD cosmetics and dietary supplements.
What MCTs are
As health trends have grown across the U.S. and around the world, MCTs have skyrocketed in popularity. Composed of six to 12 carbons that are fatty-acid esters of glycerol, their short length enables the body to absorb the oil efficiently.4 MCTs passively diffuse from the gastrointestinal (GI) tract into the portal vein without requiring the modification that long-chain fatty acids (LCFAs) or very-LCFAs do.4
Sourcing MCTs
MCTs are produced in the U.S., Malaysia, Singapore and other parts of the world from vegetable oil fatty acids from natural sources. MCT oil is most commonly derived from palm kernel oil and coconut oil. With both sources, the extraction process is called fractionation and it separates MCT oil into a concentrate. The four types of MCTs include the commonly used caprylic acid and capric acid.
How MCTs are used
MCTs have many applications across the personal care, aromatherapy and cosmetic industries. MCT oil may be used as a stand-alone product or added to lotions, creams, foams, topical aerosols, ointments, cleansing oils, bath scrubs, makeup and CBD oil. MCT oil is a go-to carrier oil for CBD products and CBD tinctures, as MCT is absorbed into the bloodstream faster than longer-chain fatty acids.4 MCTs are also versatile enough to be incorporated into food and beverage products, with the possibility to offer science-backed functionality.
The potential benefits of MCTs
Clinical research around MCT oil surrounds health benefits such as aiding in weight loss,5 energy6 and heart health,7 and potentially playing a role in alleviating inflammation3 and mitigating other issues.8
Among MCT oil's areas of influence, weight loss ranks high on the list because of the extensive amount of research. In clinical trials, MCT oil has been shown to promote the feeling of fullness, to help reduce body weight and waist circumference, to reduce or prevent obesity, and to help the body burn extra calories.5
Excess body weight can contribute to heart disease, so by aiding weight loss and with the potential to help reduce inflammation,3 MCT oil may bolster heart health.7 A clinical trial around MCT oil consumption and metabolic profile suggested MCT oil is a crucial ingredient to help reduce the risk factors for heart disease, with the potential to aid in maintaining healthy blood pressure.7
Research has also indicated a promising role for MCTs with specific issues, including epilepsy and autism. One study explored the ability of MCTs to offer increased seizure control.8 Another study showed positive improvements for people with autism who incorporated MCTs into their diet, tracking results over six months.9 Other studies have assessed MCTs' ability to influence memory loss and help patients in an Alzheimer's disease population.10
Although more clinical research is needed to further prove any links between MCT oil and benefitting inflammation or other adverse indications,3 it stands to reason that MCT would be a positive addition to the diet. It provides an immediate source of power for the human body through quick absorption, allowing for faster conversion to energy, according to a clinical trial led by researchers Peter Schonfeld and Lech Wojtczak.11
The perfect pairing
CBD is a chemical compound derived from the hemp plant, one of 113 cannabinoids found in cannabis plants. CBD is growing in popularity in the U.S. and around the world. According to a CBD report from Research and Markets, the global CBD industry is projected to reach US$13.4 billion by 2028.
CBD will not produce an impact unless it is accessible to the human body, which means a carrier oil can be essential for absorption.12 In addition to helping increase the bioavailability of CBD, carrier oils can improve the stability of a formulation by making it easier to produce nanoemulsions with small droplet sizes.12
For manufacturers in the food and beverage or personal care industry looking to incorporate CBD into their product line or bolster products they already have, high-quality MCT can be a seamless addition to natural formulations.
To read additional articles on the CBD niche, visit the "CBD seeks red-hot status" digital magazine.
Mike Efting has been a senior executive in the chemical distribution industry for more than 35 years and an entrepreneur for well over a decade. He is the current president and founder of Viachem, a specialty chemical food additive and ingredient distributor, and American Pure Products, a wholly owned subsidiary of Viachem that includes premium personal care brands spanning hand sanitizer to CBD.
References
1 Ulrich H et al. "Parenteral Use of Medium-Chain Triglycerides: A Reappraisal." Nutrition. 1996;12(4):231-238.
2 Khoramnia A et al. "Improvement of Medium Chain Fatty Acid Content and Antimicrobial Activity of Coconut Oil via Solid-State Fermentation Using a Malaysian Geotrichum Candidum." Biomed Res Int. 2013;954542.
3 Yu S et al. "Medium Chain Triglyceride (MCT) Oil Affects the Immunophenotype via Reprogramming of Mitochondrial Respiration in Murine Macrophages." Foods. 2019;8(11):553.
4 You N et al. "Effects of Medium-Chain Triglycerides, Long-Chain Triglycerides, or 2-Monododecanoin on Fatty Acid Composition in the Portal Vein, Intestinal Lymph, and Systemic Circulation in Rats." JPEN J Parenter Enteral Nutr. 2008;32(2):169-175.
5 St-Onge MP and Jones PJH. "Greater Rise in Fat Oxidation with Medium-Chain Triglyceride Consumption Relative to Long-Chain Triglyceride Is Associated with Lower Initial Body Weight and Greater Loss of Subcutaneous Adipose Tissue." Int J Obes Relat Metab Disord. 2003;27(12):1565-1571.
6 St-Onge MP et al. "Medium-Chain Triglycerides Increase Energy Expenditure and Decrease Adiposity in Overweight Men." Obes Res. 2003;11(3):395-402.
7 St-Onge MP et al. "Medium Chain Triglyceride Oil Consumption as Part of a Weight Loss Diet Does Not Lead to an Adverse Metabolic Profile When Compared to Olive Oil." J Am Coll Nutr. 2008;27(5):547-552.
8 Chang P et al. "Seizure Control by Ketogenic Diet-Associated Medium Chain Fatty Acids."Neuropharmacol. 2013;69:105-114.
9 Evangeliou A et al. "Application of a Ketogenic Diet in Children with Autistic Behavior: Pilot Study." J Child Neurol. 2003;18(2):113-118.
10 Augustin K et al. "Mechanisms of Action for the Medium-Chain Triglyceride Ketogenic Diet in Neurological and Metabolic Disorders." Lancet Neurol. 2018;17(1):84-93.
11 Schönfeld P and Wojtczak L. "Short- and Medium-Chain Fatty Acids in Energy Metabolism: The Cellular Perspective." J Lipid Res. 2016;57(6):943-954.
12 Leibtag S and Peshkovsky AS. "Cannabis Extract Nanoemulsions Produced by High-Intensity Ultrasound: Formulation Development and Scale-Up." J Drug Deliv Sci Technol. 2020;60.
Subscribe and receive the latest insights on the healthy food and beverage industry.
Join 47,000+ members. Yes, it's completely free.
You May Also Like
---