The Market for Omega-3s
The Market for Omega-3s
The omega-3 market has grown rapidly in recent decades, though recent reports have shown reduced sales. However, new delivery forms, sources and better sustainability spur optimism about the omega-3s' prospects.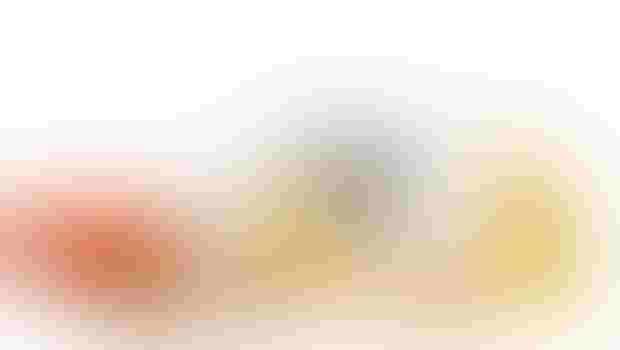 The omega-3 market has grown rapidly since the discovery of fish oil's benefits in the 1970s. Omega-3 supplementation has developed beyond fish oil; formulations are now derived from other sources such as krill, algae and seeds, the latter two being excellent sources for vegetarian and vegan supplement users. Omega-3 fatty acids are not produced by the body so they must be supplemented whether through food or dietary supplements. While eating omega-3 rich foods is a good way for  consumers to get their essential fatty acids (EFAs),  supplementation can offer effective doses of EFAs that may be difficult to obtain in the diet.
Even though the industry continues to see growth, according to Ellen Schutt, communications director of the Global Organization for EPA and DHA Omega-3s (GOED), the omega-3 supplement market has slowed in that last 18 months. This decline may be due to a well-publicized study that found an increased prostate cancer risk among men with high concentrations of long-chain omega-3 polyunsaturated fatty acids (PUFA).
"According to GOED consumer research, this sales drop resulted in a departure of 12 million consumers from the category," Schutt said. However, Schutt added GOED believes other forces are at play. "Consumer media coverage over the last year has been much more negative about omega-3s compared to prior years, for example, leading to fewer consumers hearing positive reasons to take omega-3s."
Consumers have many options for omega-3 ingredients and delivery forms. The traditional fish oils are still popular, with krill oil staking its own claim on the market. Vegetarian and vegan consumers have options as well in algae and seed sources. Consumers also have options when it comes to delivery forms. Capsules and softgels aren't the only players on the market these days. Omega-3s are coming in powdered drink mixes, dairy products, energy bars and emulsions.
For more on omega-3s, check out SupplySide Omega-3 Insights.
Subscribe and receive the latest insights on the healthy food and beverage industry.
Join 47,000+ members. Yes, it's completely free.
You May Also Like
---