The Benefits of Omega-3 Oils for Pets
The Benefits of Omega-3 Oils for Pets
As the benefits of omega-3s in human health and nutrition become better known, pet parents are becoming increasingly open to the positive potential of omega-3s for animals as well.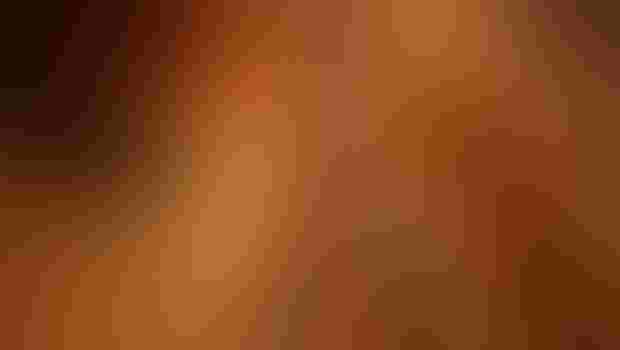 by Jodi Ziskin, MS
An increasing number of people are experiencing the health benefits of adding omega-3 oil to their diets. What some may not realize is these fatty acids are equally important for the overall well-being of the furry members of their family.
For cats and dogs, the omega-3s eicosapentaenoic acid (EPA) and docosahexaenoic acid (DHA) play an important role in various body functions. Studies show DHA is especially important for kittens and puppies, as it is crucial for the development of tissue in the brain and retina of the eye. Research has shown DHA improves cognitive, memory, psychomotor, immunologic and retinal functions in growing dogs.1
The highly-processed commercial diets a majority of pets are fed often contain an unbalanced ratio of omega-6s to omega-3s. Ideally, omega-3 and omega-6 fats should be consumed in a more balanced ratio. Even pets on the highest-quality raw or home-cooked foods can benefit from having their diets supplemented with omega-3 oils.
There have been numerous studies on how omega-3 fatty acids support skin and coat health in cats and dogs.2,3 This is why the addition of a high-quality omega-3 supplement can be beneficial for pets experiencing itchy skin and hot spots.
One of the most widely recognized benefits of omega-3s is joint health. EPA and DHA have been shown to help maintain overall joint health.
Omega-3s for pets also help support:
• Cell formation
• Heart and kidney health
• Healthy aging and cognition
• Immune function
A growing pool of evidence indicates omega-3 can also be a factor in issues of aggression in some dogs. A recent study found that, compared to normal dogs, aggressive dogs showed lower DHA blood levels and a higher omega-6 to omega-3 ratio.4
The source of omega-3 oil is paramount to how effective it is in a pet's body. Dogs and cats simply cannot rely on plant-based omega-3 oils to meet their needs. While humans and dogs have a limited ability to convert alpha-linolenic acid (ALA) in seed and nut oils to EPA and DHA, cats have even less. It is curious that many pet foods tout flaxseeds and flaxseed oils as a main source of omega-3s.
Many fish and marine-based fish oils are available for pets. In my opinion, based on numerous studies, sardines and anchovies are not only an excellent source of EPA and DHA for pets, they are also more sustainable than other fish. Arctic cod is another excellent, sustainable source.
Of course, the quality of the fish matters, too. Wild-caught fish from cold waters with low levels of mercury and other heavy metals are preferred. How the oils are manufactured and distilled is also important.
Many brands of fish oil smell … well, fishy. This is often because the oil has been exposed to oxygen and is becoming, or has become, rancid. An oxygen-free manufacturing environment for omega-3 supplements is essential and yields a pleasant-smelling, mild oil that cats and dogs easily take to. Never underestimate the importance of palatability.
The bioavailability of omega-3 oil supplements is equally important. Oils are more easily absorbed and assimilated when in the triglyceride (TG) form. Studies show that this form is 70 percent more absorbable than in the ethyl ester (EE) form.5
Other important factors in choosing an omega-3 oil for pets including making sure it:
• Is human grade
• Meets or exceeds international standards for purity and freshness
• Is third-party tested
There is such a thing as too much of a good thing, even when it comes to omega-3 oils. It is important to give a pet only the recommended amount for a cat or dog in his or her weight class. Too much omega-3 oil can interfere with the body's absorption of vitamin E. This can lead to serious health issues.
This is one very good reason for pet guardians to buy a supplement made specifically for pets, and one that can be measured appropriately, as well. Another reason to give pets oils made specifically for pets is that many fish oil products made for people contain flavorings, including rosemary. Recent studies have shown rosemary may be toxic to cats and dogs. In response, many human-grade pet food companies have eliminated the herb from their formulas.
Omega-3 oil supplements are available in both liquid and capsule form. The highest-quality liquids are free from preservatives and must be refrigerated once they are opened. These oils typically stay fresh for 90 days. One of the great advantages to liquids is that portions can be accurately measured.
Capsules offer convenience, especially when traveling, as they do not need to be refrigerated. Some clients have shared that they find capsules easier to give to their large dogs, as they happily gobble them down whole when mixed in with their food.
For retailers wishing to learn more about the benefits of omega-3 oils for pets, some companies offer extensive training materials. When more than merely a marketing initiative, these programs can provide tremendous value. For instance, Nordic Naturals is now offering a convenient online training program that is quite beneficial for staff members who help customers find appropriate products to match their needs.
Based upon my experiences as a healthy pet coach, omega-3 oils truly can make a positive impact on the overall health of both cats and dogs throughout all stages of their lives.
Editor's Note: To read a free report with more information about long-chain omega-3 fatty acids in animal nutrition, click the colored text link.
Healthy Pet Coach Jodi Ziskin is highly regarded for her expertise and personalized approach. Since 2009, she has been consulting with pet guardians across the United States, empowering them with well-researched nutrition and lifestyle information. Ziskin holds a master's degree in holistic nutrition and is a certified pet nutrition consultant. She has been featured in articles appearing in Animal Wellness Magazine, Cat Fancy Magazine, Natural Awakenings and Urban Animal (Australia). Ziskin is also the nutrition consultant for Lap of Love, a nationwide veterinary hospice, a cat health writer for examiner.com and a consultant to Nordic Naturals.
References
1. Zicker SC, Jewell DE, Yamka RM, et al. Evaluation of cognitive learning, memory, psychomotor, immunologic, and retinal functions in healthy puppies fed foods fortified with docosahexaenoic acid-rich fish oil from 8 to 52 weeks of age. J Am Vet Med As.
2. Park HJ, Park JS, Hayek MG, et al. Dietary fish oil and flaxseed oil suppress inflammation and immunity in cats. Vet Immunol Immunopathol. 2011 Jun 15;141(3-4):301-6.
3. Mooney MA, Vaughn DM, Reinhart GA, et al. Evaluation of the effects of omega-3 fatty acid-containing diets on the inflammatory stage of wound healing in dogs. Am J Vet Res. 1998 Jul;59(7):859-63.
4. Re S, Zanoletti M, Emanuele E. Aggressive dogs are characterized by low omega-3 polyunsaturated fatty acid status. Vet Res Commun 2008;32:225-230.
5. Martin D, Nieto-Fuentes J, Señoráns F, et al. Intestinal digestion of fish oils and omega-3 concentrates under in vitro conditions. European Journal of Lipid Science and Technology. 2011;11(12),1315–1322.
Subscribe and receive the latest insights on the health and nutrition industry.
Join 37,000+ members. Yes, it's completely free.
You May Also Like
---