Plant-Based Omega-3s Show Promise in the Natural Products Industry
Plant-Based Omega-3s Show Promise in the Natural Products Industry
Consumers have traditionally supplemented their diets with fish oil to increase intake of omega-3 fatty acids, but recent concerns about the sustainability of animal-based omega-3s have led some consumers to seek alternate sources.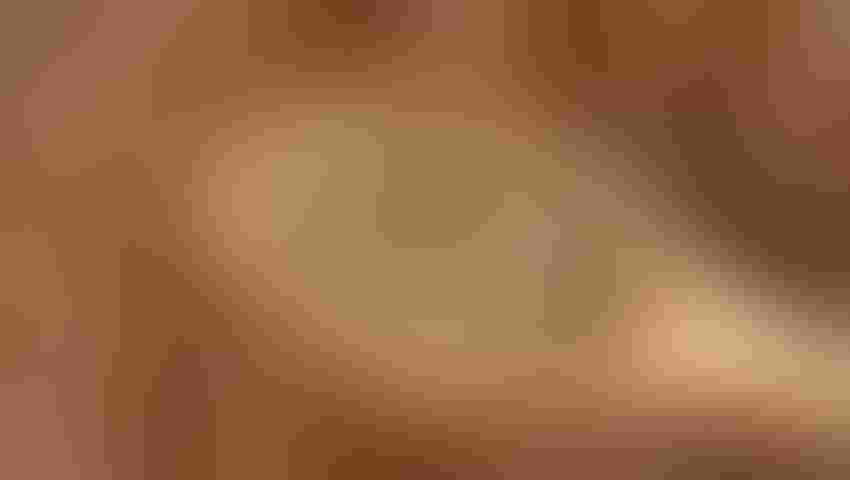 Omega-3s, a type of essential fatty acid (EFA), are one of the most talked-about fats on the market today, particularly in relation to the excess amounts of omega-6s we take in from the high percentage of corn- and soy-based foods in our diets. It is the balanced ratio of omega-6s to omega-3s that is essential to human wellness, supporting health benefits such as regulating cellular processes, influencing membrane function and aiding in hormone production, all of which are important for fighting inflammatory diseases, diabetes and certain cancers. Omega-3 fatty acids come in three forms: eicosapentaenic acid (EPA), docosahexanoic acid (DHA) and alpha linolenic acid (ALA). ALA is primarily found in plants, while the longer-chain EPA and DHA can be metabolized from ALA or found pre-formed in animals, particularly marine sources.
Animal-Based Omega-3s
Animals are a rich source of EFAs because they provide omega-3s in a more bioavailable form, through EPA and DHA. Wild-caught fish such as salmon, mackerel, tuna and sardines are the premier choices, with research indicating grass-fed meat and dairy are ideal terrestrial options. Diets from ALA-rich foods such as algae, grasses and leaves produce more EPA and DHA than conventionally raised livestock and farmed fish, which typically subsist on corn-heavy diets. However, concerns over high levels of mercury and polychlorinated biphenyls (PCBs) found in seafood have led to the trend in fish oil supplements as a suitable omega-3 source.
Fish Oil
Supplement oils derived from fish have been a popular staple in the rolodex of offerings in natural and conventional retail stores, holding steady at 6 and 4 percent growth respectively in 52 weeks ending Jan. 24, 2016, according to SPINS data. However, there have been concerns expressed about the long-term sustainability of current production processes to meet omega-3 levels through fish oil. There have been questions about potential overfishing of some fish stocks, as well as the use of fishing methods that could jeopardize marine habitats. 
Krill Oil
A popular alternative to fish oil is krill, supplying omega-3s with less risk of toxic contaminants. Krill are bottom feeders and essential to the marine ecosystem. In the past, concerns were raised about the sustainability of the krill harvest, which impacted supplement sales. According to SPINS data, krill oil sales declined 12 percent across all retail reporting channels in 52 weeks ending Jan. 24, 2016.
There is continued momentum to provide sustainably produced fish or krill oil supplements, thus boosting the popularity of fish oils certified through the Marine Stewardship Council (MSC) or Friend of the Sea (FoS). Both nonprofits work with fisheries and brands to protect seafood supplies. More of these options are anticipated to populate natural retail store shelves. 
Plant-Based Omega-3s
Most plant-based omega-3s are found in ALA form, which the body needs, but has limited capacity to convert into more bioavailable EPA and DHA. ALA reduces the risk of heart disease and helps ease inflammation resulting from various auto-immune disorders such as rheumatoid arthritis, multiple sclerosis and lupus. As a plant-based mantra is taking hold in vegans and omnivores alike, plant-derived omega-3sare turning heads, as they have the potential to help reverse the imbalance caused by excess omega-6 consumption—particularly if they offer EPA and/or DHA. 
Flax
One of the highest concentrations of fatty acids is found in flax seeds, which contain up to 50 to 60 percent of omega-3s per serving. According to nutrition experts from The World's Healthiest Foods website, two tablespoons of flaxseed oil can provide up to 133 percent of the daily value (DV) of EFAs. SPINS data showed the functionality of flax has led to 50 percent growth within plant-derived food supplements in conventional retailers. Additionally, flax has spilled over from supplements to a variety of grocery categories, with ground flax seeds offering omega-3 benefits in nut and seed butters, refrigerated dips and refrigerated nut-based beverages; the lattermost is showing cross-channel growth at 26 percent.
Flax is a self-pollinating crop that serves as feed for a wide range of domestic and farm animals. Farmed fish may lack adequate amounts of omega-3 as compared to their wild counterparts. However, supplementing or replacing corn feed with flax can increase the omega-3 content in farmed fish, potentially even surpassing the omega-3 levels found in wild fish. Flax-fed cattle may help reduce enteric methane emissions, showing positive potential for greenhouse gas mitigation (J Dairy Sci. 2012 Jul;95(7):3961-9). It can also increase omega-3 content in milk production while reducing the milk-fat ratio (J Anim Sci. 2014 Dec;92(12):5612-21). Farmers embrace the productive prowess of organically grown flax, which can thrive in almost any soil type and region throughout the United States.
In flax supplement oils alone, conventional consumers are opting for certified organic products equaling 42 percent of sales in 52 weeks ending Jan. 24, 2016, and growing at 11 percent while non-certified options are declining.
Algae
Algae is a widely versatile sea plant that's an excellent source of omega-3s for vegans, vegetarians and meat eaters alike. Algae is the only plant source that naturally contains EPA and DHA, and is comparable to omega-3 fish oils while also being free of PCBs, mercury and dioxins. The farming and harvesting of algae requires minimum input to produce, needing only sunlight, carbon dioxide (CO2), phosphorus and nitrogen to grow.
Although CO2 is needed for algae growth, algae actually has a carbon-neutral footprint, as it absorbs more CO2 than it uses. This renewable resource is also used for biofuel, and the byproduct from oil processing is used by farmers for fungal and pest prevention. Although relatively new to the scene, various forms are emerging in the supplement arena, from the standard capsules and tablets to powders, which can be used to spruce up a smoothie. Additionally, SPINS data showed algae-based supplement oils—whether in drinkable dosages or softgels—have grown 10 times since Jan. 25, 2015, nearing US$5 million in the conventional retail universe. 
Leafy Greens
Lastly, purslane is enjoying a transformation from weed to highly nutritious omega-3 containing succulent, in addition to high levels of fat and water-soluble vitamins and minerals. It grows just about anywhere, even found lurking around sidewalk cracks. The stems, buds and leaves of this hardy green are edible, easily harvested and can be prepared much like other greens. The leaves can be sautéed for a side dish, or added to soup and salads to incorporate into the diet.
Mounting pressure placed on fragile fish populations has hastened the need for a sustainable source of omega-3s. Algae oil looks to be a promising alternative source, as can adding daily omega-rich foods into the diet. Flax has expanded beyond supplements, and can now be found across a multitude of categories, making it easier for consumers to find plant-based alternatives for recipes. Choosing sustainable omega-3 fatty acids is essential in maintaining a thriving ecosystem while still accommodating the body's health needs.
Jena Simone is a natural products research associate at SPINS (spins.com), where she conducts product research for natural and organic retailers and helps maintain the product library database. Simone has strength and aptitude in identifying niche organic and sustainability trends. She is an animal lover, organic gardener, craft beer enthusiast and enjoys spending time outdoors.
Dare Schenck is a natural products research associate at SPINS, where she identifies attribute and ingredient trends in the ever-expanding natural, organic and specialty products Industry. Her expertise in environmental studies and nutrition allow her to pursue her passion of creating a more sustainable food system. You'll most likely find this kale-loving music and fitness enthusiast in the kitchen, cooking with her sous chef, her 15-year-old miniature dachshund.
Subscribe and receive the latest insights on the healthy food and beverage industry.
Join 47,000+ members. Yes, it's completely free.
You May Also Like
---